Barfoot & Thompson's auction rooms consistently handling around 120 properties a week and achieving sales on about half of them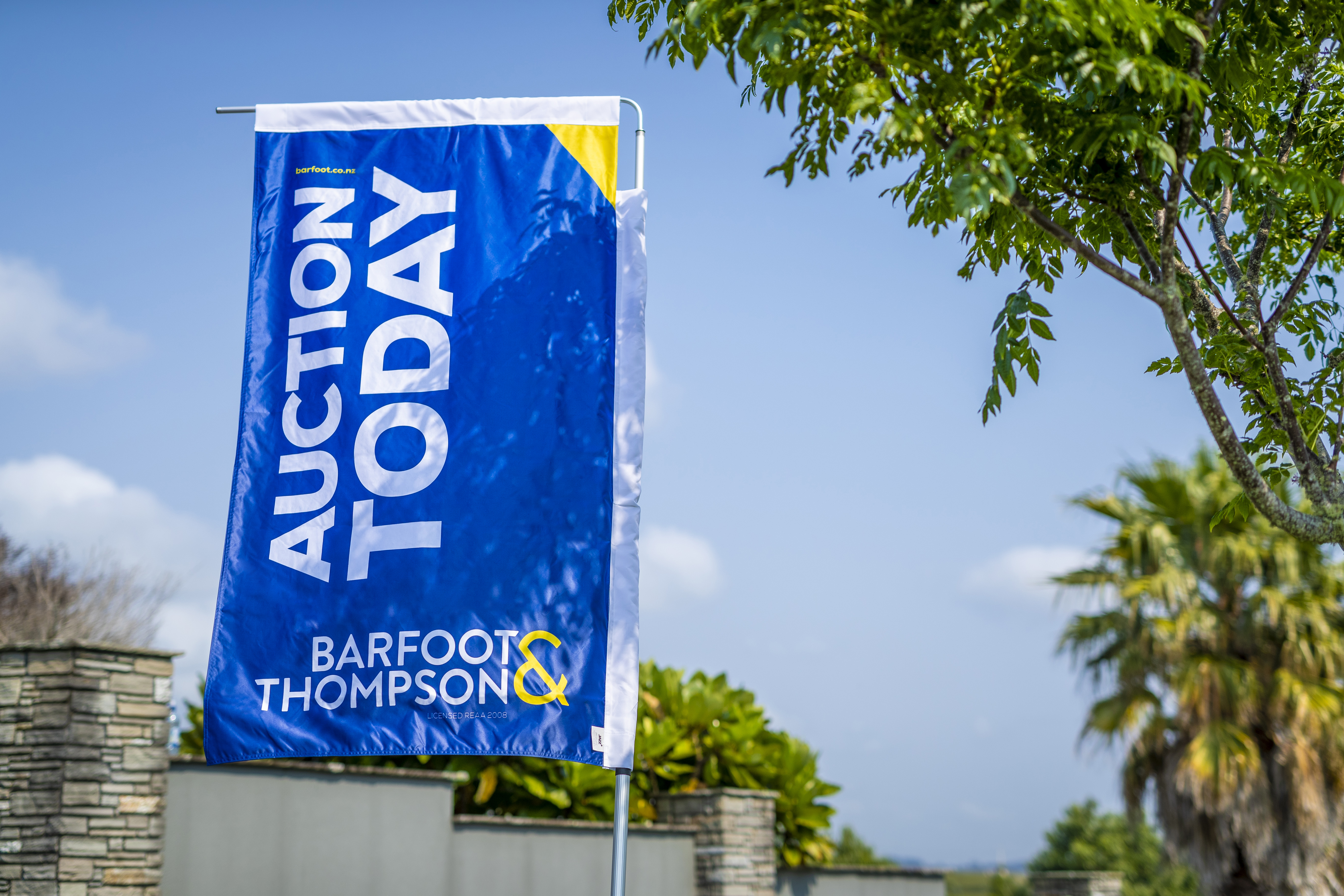 Auction activity has settled into a reasonably consistent pattern at Barfoot & Thompson, with the agency generally handling around 120 or so auction properties each week and achieving sales on about half of them
Barfoot's auction rooms handled 125 residential properties in the week form 13-19 July, compared to 122 the previous week and 124 the week before that.
The overall sales rate was 49% last week, compared to 42% the previous week and 54% the week before that.
That suggests a reasonably stable mid-winter market.
The sales rates at the individual auctions were also reasonably consistent.
At the main auctions where at least 10 properties were offered, the sales rates ranged from 40% at the Shortland Street auction on July 16, where most of the properties were from central Auckland suburbs such as One Tree Hill, Onehunga, Newmarket and Penrose, to 58% at the Shortland St auction on July 14, where most of the properties were from the inner west suburbs such as Mt Albert, Mt Roskill, Avondale, Blockhouse Bay and New Lynn.
At the big Manukau auction, the sales rate was 43% and on the North Shore it was 52% (see table below for the full break down).
Details of the individual properties offered and the results achieved are available on our Residential Auction Results page.
The comment stream on this story is now closed.
Barfoot & Thompson Residential Auction Results

13-19 July 2020

Date

Venue

Sold 

Sold Prior

Sold Post

Not Sold 

Postponed

Withdrawn

Total

% Sold

18 July

On-site

4

2

 

3

 

 

9

67%

14 July

Manukau

10

2

 

15

 

1

28

43%

14 July

Shortland St

7

 

 

5

 

 

12

58%

15 July

Whangarei

 

 

 

1

 

 

1

0

15 July

Shortland St

7

4

 

15

 

 

26

42%

15 July

Pukekohe

2

1

 

 

 

 

3

100%

16 July

North Shore

12

3

 

14

 

 

29

52%

16 July

Shortland St

3

1

 

6

 

 

10

40%

17 July

Shortland St

3

 

 

3

 

1

7

43%

Total

All venues

48

13

0

62

0

2

125

49%