Former head of collapsed Blue Chip group charged with fraud in Australia reportedly after providing tax structuring advice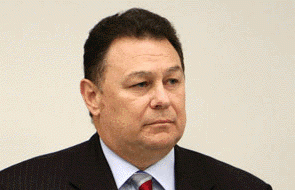 Notorious former Blue Chip boss Mark Bryers has been charged with fraud in Australia.
Bryers is one of 12 people facing charges in Australia after a joint investigation by the Australian Securities & Investments Commission (ASIC), the Australian Tax Office and the Australian Federal Police.
This follows a series of raids by Australian police on what ASIC is describing as "a transnational and serious organised criminal syndicate using labour hire and payroll companies associated with the building and construction industry to defraud the Commonwealth," [of Australia].
"The total value of the fraud has been calculated at more than $A17 million," ASIC said.
Bryers has been charged with one count of conspiring with the intention dishonestly causing a loss to the Commonwealth of Australia, and one count of intentionally dealing with the proceeds of crime, money or property worth $A1 million or more, which carries a maximum penalty of 25 years imprisonment.
According to ASIC, it will be alleged in court that the syndicate had effective control of labour hire companies undertaking legitimate work in the building and construction industry.
"The syndicate then outsourced the processing of their payroll services to separate payroll companies," ASIC said.
"This is usually a lawful practice that involves a payroll company processing the individual payment of employee wages, superannuation, insurance  and tax obligations to the Australian Tax Office.
"It will be alleged in court that the syndicate also operated and controlled these payroll companies for the sole purpose of not paying mandatory Pay As You Go Withholding tax to the Australian Tax Office," ASIC said.
"These funds were moved through other entities in an attempt to disguise their origin, before eventually being transferred into bank accounts controlled by syndicate members and their associates, including those belonging to a senior member of an Outlaw Motor Cycle Gang and the partner of an organised crime figure currently in prison.
The Sydney Morning Herald is reporting that Bryers is alleged to have been providing tax structuring advice to the syndicate.
Australian Federal Police commander Kirsty Schofield, said the arrests were the result of outstanding detective work.
"Transnational and organised crime groups are evolving," she said.
"No longer do they target any specific crime or commodity, they adapt to their environments by recruiting professional enablers to provide experience in the financial, legal or any other field they feel they can earn money."
Bryers founded the controversial NZX-listed property investment company Blue Chip group which collapsed in 2008 owing around $85 million. The Serious Fraud Office completed investigations into the Blue Chip group of companies in 2010 without laying charges.
Bryers subsequently moved to Australia. He was bankrupted in New Zealand in 2009 and prohibited from managing or controlling a business for seven years. He was conditionally discharged from bankruptcy in 2015.
The comment stream on this story is now closed.