Sales achieved on 58% of the properties at auctions monitored by interest.co.nz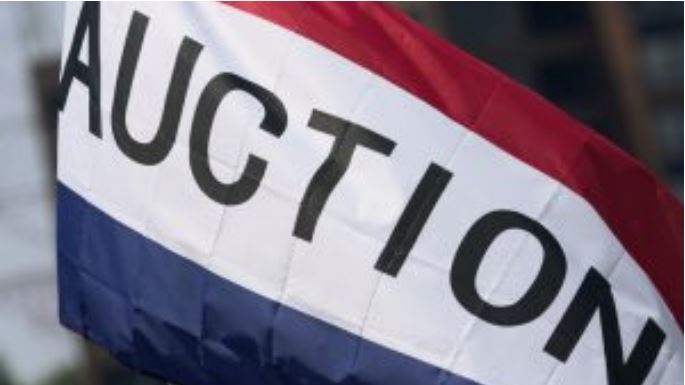 Residential auction activity remains buoyant, with the number of properties being offered at auction, the numbers being sold and the prices being achieved, all at much higher levels than this time last year.
Over the two weeks from 13-26 July, interest.co.nz monitored 429 residential property auctions.
That compares with just 250 in the equivalent two week period (15-28 July) of last year.
Not only are more properties being offered at auction, more of them are selling, with sales achieved on 250 of the 429 properties at the auctions monitored by interest.co.nz.
That gave an overall sales rate of 58%, more than double the 24% sales rate recorded in the equivalent period of last year.
Prices also look firm.
Where interest.co.nz was able to match selling prices with a property's rating valuation, 80% of selling prices were above their corresponding rating valuation at the latest auctions.
Those numbers suggest the market remains firm, particularly for the middle of winter.
However prices of Auckland inner city apartments have been taking a hammering, particularly for the smaller apartments often referred to as shoeboxes, which tend to be popular with foreign students and migrant workers.
At the latest Ray White City Apartments auction, 11 properties were offered and five were sold under the hammer.
The problem wasn't a lack of buyers, they were out in force and all of the properties received bids.
However buyers were very cautious on price because of the uncertainties the COVID pandemic has created around foreign students and future migration patterns.
Sales included the following:
A 34 square metre studio in the Amora building on Greys Ave. It had a rating valuation of $390,000 and received multiple bids but sold for $320,000.
A 40 square metre, two bedroom unit in the Volt building on the corner of Queen St and Mayoral Drive. This building has long been a favourite with investors and the unit had a rating valuation of $420,000. According to QV.co.nz it was was last sold for $378,000 in 2018, but at the latest auction it sold for $340,500.
A 53 square metre, two bedroom apartment in the Nova en Scotia building overlooking Myers Park. It had a rating valuation of $480,000 and last sold for $470,000 in 2016 but sold at the latest auction for $421,500.
A 41 square metre, one bedroom apartment in the Century on Anzac building on Anzac Ave. It had a rating valuation of $250,000 but the building has significant remediation issues and the unit sold for $100,000. It had been purchased for $225,000 in 2006.
The only apartment to sell for more than its rating valuation at the auction was a two bedroom unit with a car park in a low rise block at the CBD end of Mt Eden Road. The unit was comparatively large at 79 square metres and had a 15 square metre balcony, which appealed to owner-occupiers. It was last sold for $655,000 in 2017 and had a rating valuation of $650,000, but sold under the hammer after competitive bidding for $720,000.
Details of all the properties at the auctions monitored by interest.co.nz are available on our Residential Auction Results page.
The comment stream on this story is now closed.
You can receive all of our property articles automatically by subscribing to our free email Property Newsletter. This will deliver all of our property-related articles, including auction results and interest rate updates, directly to your in-box 3-5 times a week. We don't share your details with third parties and you can unsubscribe at any time. To subscribe just click on this link, scroll down to "Property email newsletter" and enter your email address.