Government to underwrite and invest in 'stalled or at-risk' residential property developments amid fears of credit crunch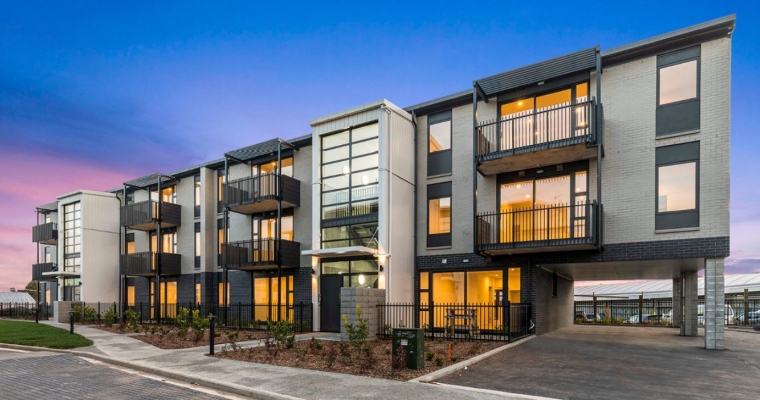 The Government is broadening KiwiBuild and introducing a similar scheme whereby it will underwrite, and in some cases invest in, housing developments.
The aim is to make it easier for developers to secure finance at a time banks are expected to be more cautious with their lending. 
The underwrite would see taxpayers buy a property below market value, if a developer can't sell it. 
The eligibility criterion outlining which sorts of developments would qualify for an underwrite or direct investment from the new 'Residential Development Response Fund' is still being designed. 
However Housing Minister Megan Woods said the fund would "help to progress stalled or at-risk developments" that support the Government's "broader housing objectives such as ensuring the supply of affordable housing and providing jobs".
She said it would "support the sale of a range of housing types and price points to meet financiers' presale requirements".
This arrangement is basically a broadened/less prescriptive replica of KiwiBuild, which requires developers to build houses with set design features and price points, and sell them to first-home-buyers.
Developers who get support from the Residential Development Response Fund can sell the houses to anyone.
The underwriting approach is similar to the KiwiBuild, however the Fund can be used to purchase properties or underwrite sales at any stage of the development, to help developers experiencing cash-flow issues part way through a development.
Woods estimated it would enable 4,000 new homes to be built "that otherwise might not be built because of barriers to developers securing finance".
In terms of funding, $100 million is being allocated towards the scheme from the Covid-19 Response and Recovery Fund, and $250 million is being redirected from KiwiBuild.
"As we saw following the Global Financial Crisis when house building halved between 2008 and 2011, credit can be harder to access in uncertain economic times," Woods said.
Reserve Bank Deputy Governor Geoff Bascand last week said there was some indication banks were becoming more cautious, despite demand for credit dropping.
He reiterated his plea to banks to keep lending, saying now was the time for them to dip into their capital buffers.
Woods said: "We know from talking to the building sector there is a relatively solid pipeline of construction activity until the end the year, but the outlook beyond that is unclear.
"Providing assurance through the fund will ensure developers can keep building homes, and workers employed."
The aim is for Kāinga Ora to be ready to start receiving applications from developers in the first half of November. 
Another KiwiBuild reset
Separately, Woods announced changes to KiwiBuild to give developers more flexibility.
Should developers struggle to find an eligible buyer for a KiwiBuild home, they will now be able to:
Sell it to a progressive home ownership provider, community housing provider, and if suitable, Kāinga Ora, which can use the property for public housing.
Sell up 25% of KiwiBuild homes in an underwritten development on the open market, rather than 15% as was previously the case.
589 KiwiBuild homes have been sold to date. There are 302 on the market.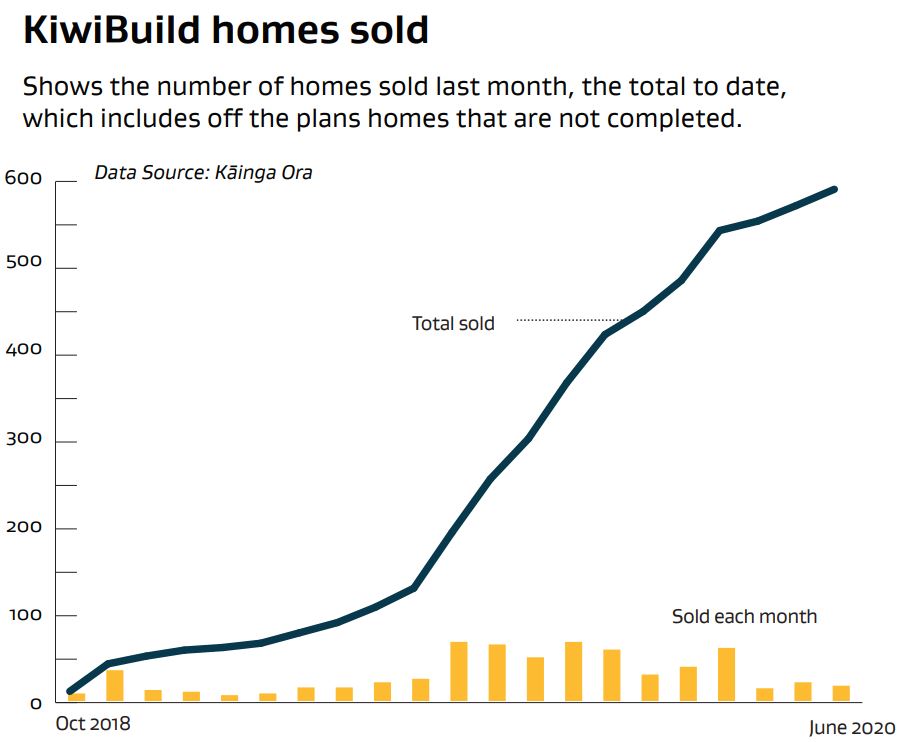 Labour, at the 2017 election campaigned on building 100,000 houses over 10 years under the KiwiBuild programme.
Woods in September 2019 ditched all numerical targets around KiwiBuild, recognising the Government had underwritten unsuitable houses to essentially get runs on the scoreboard.
As a part of the KiwiBuild "reset", the Government also reduced the amount of taxpayer money put on the line to pay developers if they couldn't sell KiwiBuild properties.
KiwiBuild aside, the number of building consents issued was on an upward trajectory until Covid-19 lockdown.