RBNZ's Geoff Bascand doesn't want cliff end to mortgage repayment deferrals; Says the implementation of 'aspects' of new bank capital rules shouldn't be further pushed out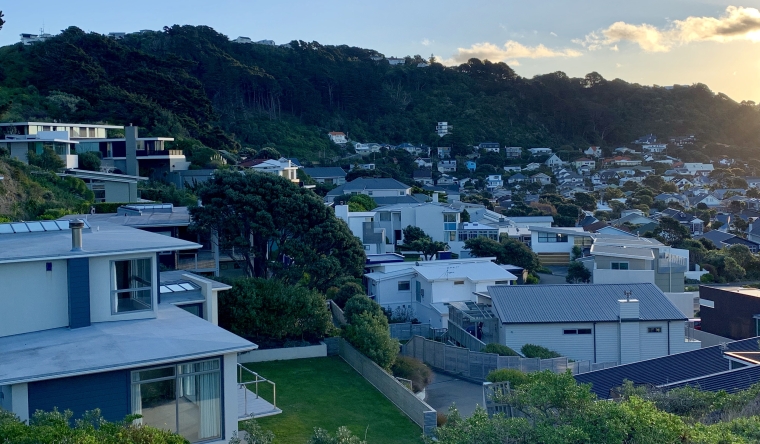 Reserve Bank (RBNZ) Deputy Governor Geoff Bascand doesn't want there to be an abrupt end to the six-month mortgage repayment deferrals banks have been offering their customers since the end of March.
Speaking at an event hosted by Kiwibank on Friday, he said the RBNZ was looking at how it could enable banks to transition away from the temporary relief provided to borrowers under financial pressure due to Covid-19.
The RBNZ a couple of weeks ago told interest.co.nz, "An extension is one of the options under consideration, but not the only alternative."
It wouldn't detail what these alternatives were.
Bascand said the RBNZ would make an announcement within the next 10 days.
He pointed out it was ultimately a bank's decision whether it enabled a customer to defer the principle and interest repayments on their mortgage.
But what the RBNZ could do, was treat these loans as performing, rather than impaired. Impaired loans require banks to have more capital held against them.
Bascand said $20.6 billion of residential mortgages are currently deferring principal and interest payments, and a further $18.3 billion of mortgages have moved to 'interest only'. This represents 14% of the banking sector's mortgage book.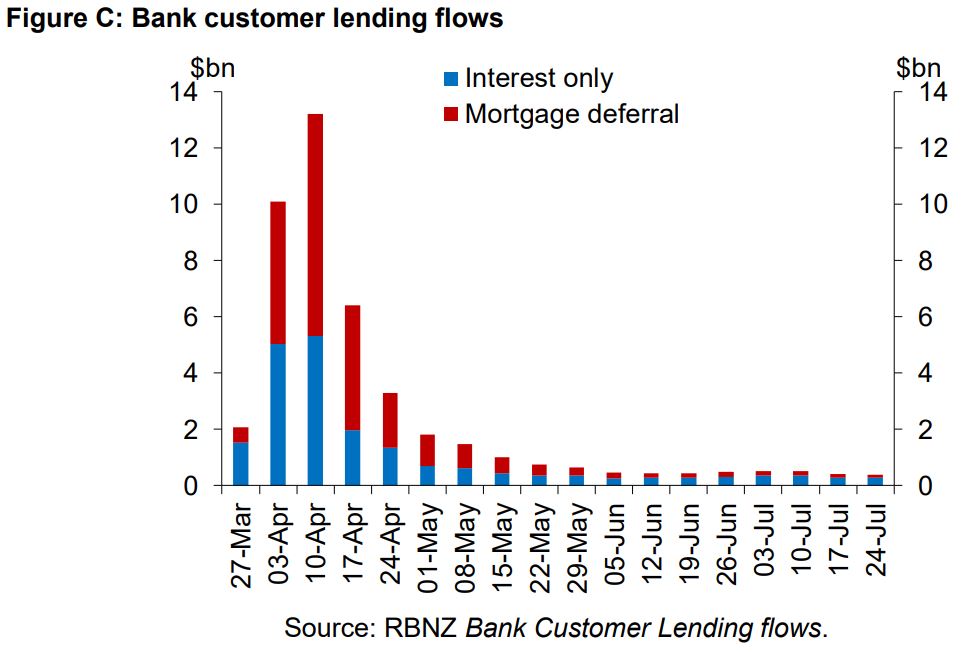 Now's the time for banks to draw on their capital buffers
Bascand repeatedly urged banks to keep lending, saying, the sector was at the "end of the beginning" in terms of its response to the Covid-19 crisis.
"Now is the time for banks to prudently drawdown on their buffers to support their customers," he said.
"Shareholders will have to be patient for longer-term payoffs."
Bascand recognised demand from businesses for credit for capital spending had fallen.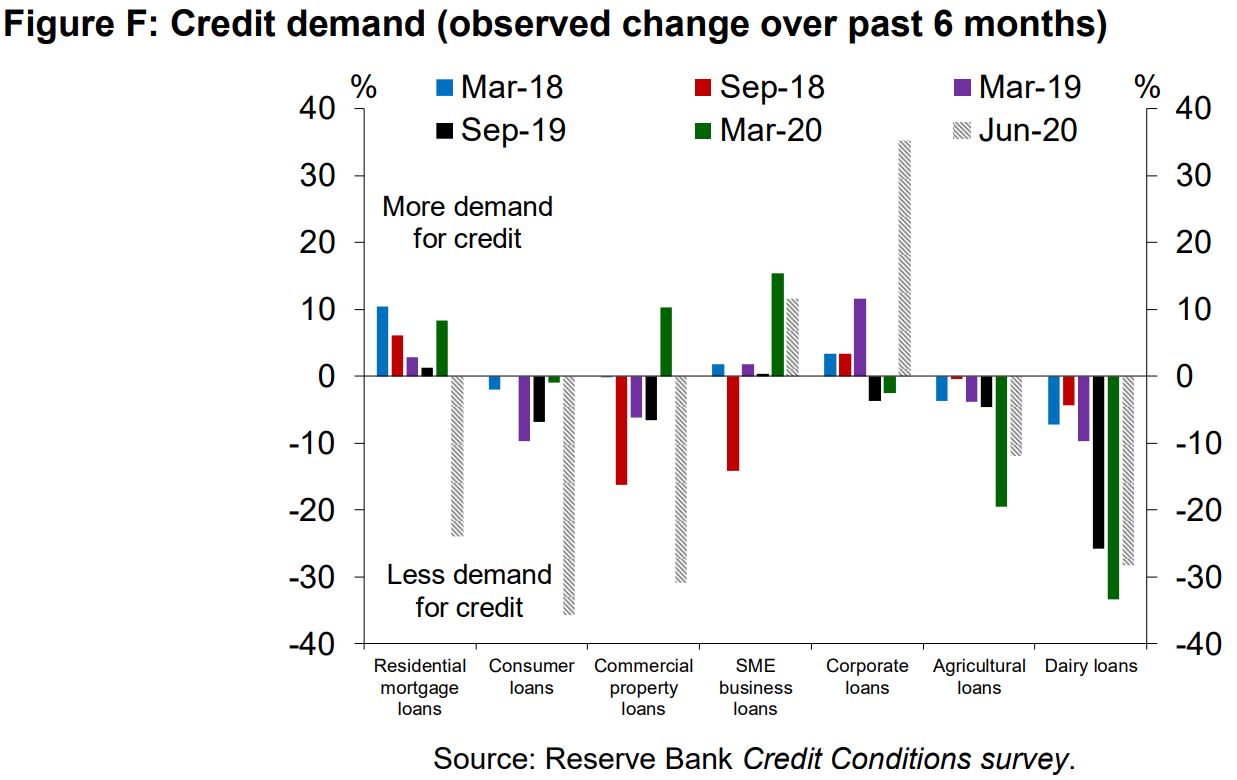 However, he also said there was some indication banks were being more cautious with their lending - beyond higher risk sectors like commercial property and dairy.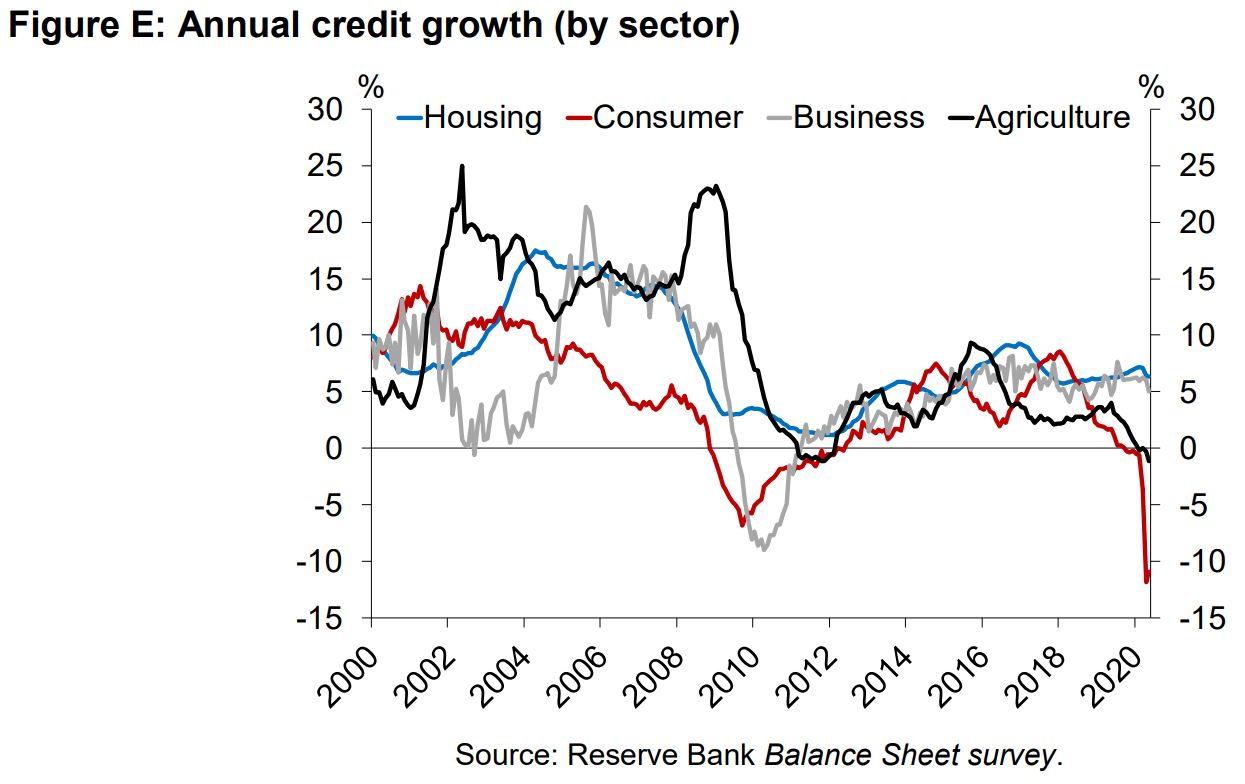 "Given banks are anticipating a deterioration of their loan portfolios, hunkering down and tightening lending standards may seem to them to be the optimal response to perceived increased risk," Bascand said.
"However, given banks' dominant role in New Zealand's financial system a synchronised lending contraction across the banking sector would risk a 'credit crunch' amplifying the economic downturn.
"Therefore ultimately it is in banks' own interest to maintain the flow of credit and contribute to the long-term stability of the banking system by preventing large scale borrower defaults and disorderly corrections in asset markets."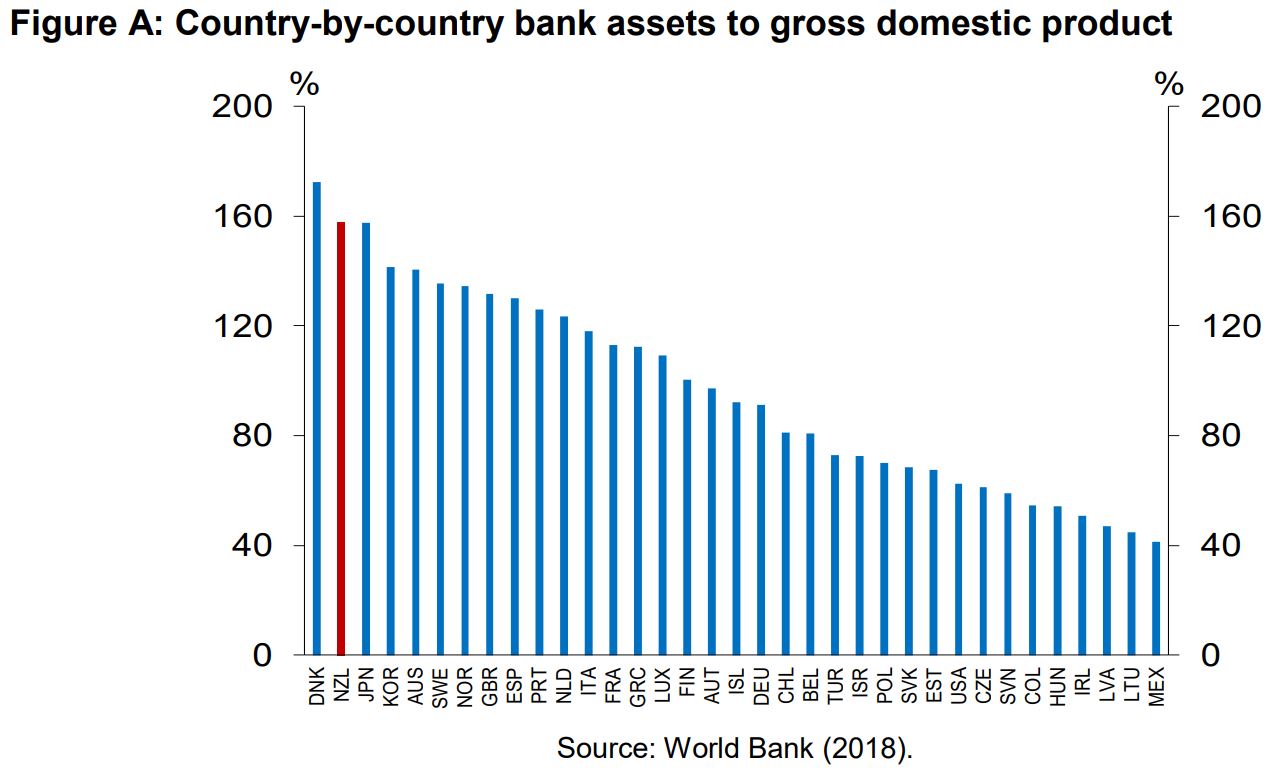 'Aspects' of bank capital rules should definitely be implemented from 2021
Bascand said it remained the RBNZ's plan to start requiring banks to make the seven-year transition to meet more stringent capital requirements on July 1, 2021.
The RBNZ in March deferred the start date of these new standards by a year to ensure it didn't deter banks from lending.
Asked whether the RBNZ would seek to defer the start date even further due to Covid-19, Bascand said the RBNZ hadn't made a decision yet, but would have something to say on the matter in October or November.
"I think there are aspect of it that we would definitely want to get in," he said.
"The review had a multitude of elements of reform. The most headline one was the minimum level of capital. Everyone in a sense is focussed on that. But there are lots of elements of structural parts to our capital regime underneath that as well."
Shareholders should expect lower returns
Bascand acknowledged low interest rates were likely to be an "enduring challenge" for banks.
"In the short-term, low interest rates can be beneficial to banks by reducing funding costs, increasing asset prices and lowering default risk," he said.
"However, a prolonged period of low interest rates could pose significant challenges to banks' business models and profitability."
Bascand said banks needed to "anticipate" and "manage" this.
Coupled with the reality that banks face more competition from financial technology firms in the future, with the proliferation of open banking, Bascand stressed bank shareholders should expect lower returns than they have "historically enjoyed".
He didn't say when the RBNZ would lift the ban it put in place in April, restricting all locally-incorporated banks from paying dividends on ordinary shares and preventing them from redeeming bond issues until "the economic outlook has sufficiently recovered".
See Bascand's speech notes here.