Barfoot & Thompson's auction rooms maintained their busy momentum at the start of August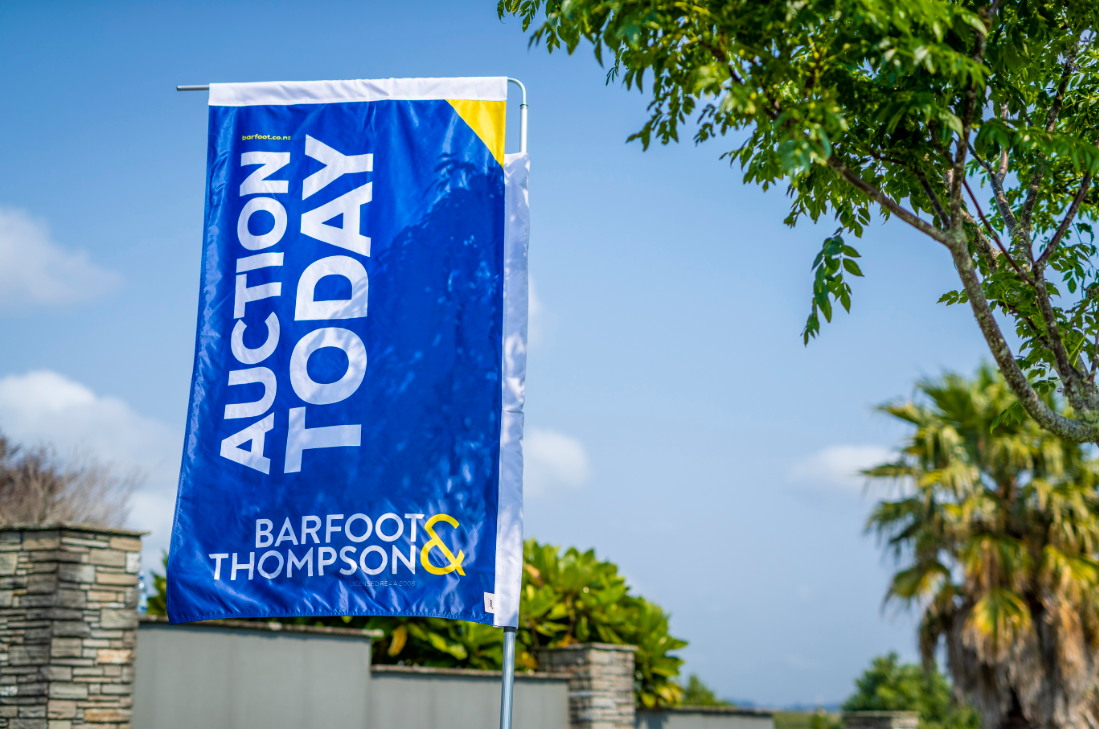 There was no sign of any slowdown in Barfoot & Thompson's auction rooms in the first week of August, with the agency marketing 115 residential properties for sale by auction, compared to 107 the previous week.
Of those, sales were achieved on 63, slightly down from the 65 auction sales achieved the previous week.
That pushed the overall sales rate down a tad to 55% from 61% in the last week of July.
The highest sales rate of the week, leaving aside the single mortgagee sale which gave a sales rate of 100%, was the Shortland Street auction on August 5. There, 20 properties form from central and western suburbs ranging from St Heliers, St Johns, Remuera, Glen Innes, New Lynn and Te Atatu were on offer and sales were achieved on three quarters of them.
At the big Manukau auction the sales rate was 58%, and at the North Shore auctions the overall sales rate was 43%.
Details of the individual properties offered and the results achieved are available on our Residential Auction Results page.
The comment stream on this story is now closed.
Barfoot & Thompson Residential Auction Results

3-9 August 2020

Date

Venue

Sold

Sold Prior

Not sold

Withdrawn

Total

% Sold

3-9 August

On-site

6

1

6

 

13

54%

4 August

Manukau

11

4

10

1

26

58%

4 August

Shortland St

8

1

4

 

13

69%

5 August

Mortgagee/Court

1

 

 

 

1

100%

5 August

Shortland St

14

1

5

 

20

75%

5 August

Pukekohe

1

 

3

 

4

25%

6 August

North Shore

7

5

15

1

28

43%

6 August

Shortland St

1

 

2

 

3

33%

7 August

Shortland St

1

1

5

 

7

29%

Total

All venues

50

13

50

2

115

55%