Even though Level 3 lockdown affected auctions in Auckland, overall activity was still up by two thirds compared to last year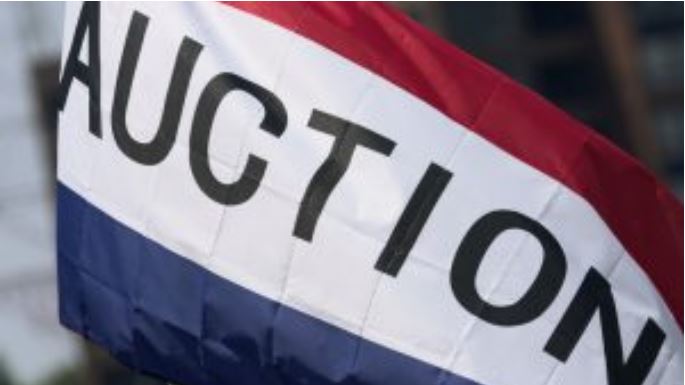 Residential auction activity took a dip downwards in the week from 17-23 August, although it remained considerably more buoyant than it was at the same time last year.
Interest.co.nz monitored 234 residential auctions over the week from 17-23 August, compared to 275 the previous week (10-16 August).
The decline in auction activity was entirely restricted to Auckland, with activity in other regions remaining at previous levels, suggesting the overall decline in the number of auctioned properties was due to the disruptions caused by the Level 3 lockdown in Auckland.
However even though activity in Auckland may have been crimped by the lockdown, the total number of properties offered at the auctions monitored by interest.co.nz was up by two thirds compared to the corresponding week of last year, with just 141 auctions monitored in the week of 19-25 August last year.
And the sales rate remained very buoyant, with sales achieved on 159 of the properties offered over 17-23 August, giving a sales rate of 68%, which was almost unchanged from the 66% sales rate the previous week, and well up on the 57% sales rate in the equivalent week of last year.
But perhaps the biggest difference in the market now and the market a year ago is in the firmness of prices.
Where interest.co.nz was able to match a property's selling price with its rating valuation, 84% of the selling prices in the week of 17-23 August were above their corresponding rating valuation.
In the corresponding week of last year, just 54% selling prices were above their rating valuations.
The individual details of all of the properties offered at the auctions monitored by interest.co.nz and the results achieved, are available on our Residential Auction Results page.
The comment stream on this story is now closed.
You can receive all of our property articles automatically by subscribing to our free email Property Newsletter. This will deliver all of our property-related articles, including auction results and interest rate updates, directly to your in-box 3-5 times a week. We don't share your details with third parties and you can unsubscribe at any time. To subscribe just click on this link, scroll down to "Property email newsletter" and enter your email address.