Claims that returning New Zealanders could have a big impact on the economy and the property market appear to be severely overstated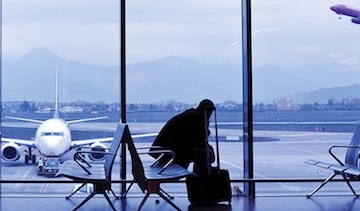 Reports that a flood of returning New Zealanders would help to prop up the economy appear to be overstated, so far.
The latest figures from Statistics NZ show just 1861 NZ citizens returned long-term in September, which was less than half the 3793 that returned in September last year.
However there was also a significant decrease in the number of NZ citizens leaving long-term compared to a year ago, with departures dropping from 2915 in September last year to just 284 in September this year.
That meant there was a net gain of 1577 NZ citizens in September, up from the net gain of 879 in September last year.
However that small addition to the population was substantially reduced by a net loss of 769 non-NZ citizens in September, down from a net gain of 7312 in September last year.
Overall, that meant this country's total population gain from migration was just 808 in September, down by 90% from the net gain of 8190 in September last year.
Population growth from migration dropped hugely after the borders were closed in late March, crashing from a net gain of 11,277 in March to just 89 in April.
Numbers have since picked up a bit since then but remain well below the levels that existed pre-lockdown.
Over the six months from April to September this year there was a net population gain of just 2513 people from migration. That compares with a net gain of 29,709 over the same six month period of last year.
So although migration is still contributing to population growth, its is doing so at minimal levels compared to previous years (see the graph below for the monthly trend since the beginning of last year).
The comment stream on this story is now closed.
*This article was first published in our email for paying subscribers. See here for more details and how to subscribe.