Barfoot & Thompson's sales were through the roof in November - prices at record highs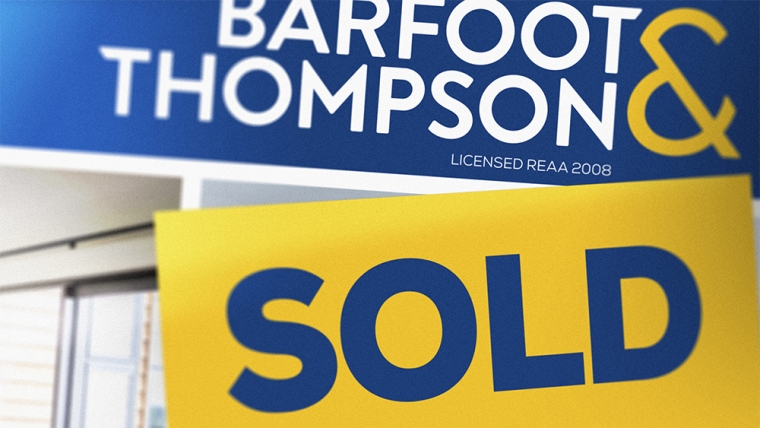 Barfoot & Thompson had a scorcher of a month in November with sales going through the roof and both average and median selling prices setting new records.
The real estate agency, which is the largest in the Auckland market by a substantial margin, sold 1551 residential properties in November, which was the highest number of properties the agency has ever sold in the month of November and the highest in any month of the year since March 2015.
The average selling price of $1,055,971 and the median selling price of $974,000 were both record highs.
New listings also poured into the agency's offices, with 2335 new listings received in November which was the highest number of new listings the agency has ever received in a single month.
However although new listings rose strongly, the total number of properties the agency had available for sale grew more modestly.
Barfoot's had a total of 4043 residential properties for sale at the end of November, up 9.2% compared to November last year but still around 16% below the levels of November 2018 and 2017.
"The market is as busy now as it was at the height of the last major buying cycle between 2013 and 2016," Barfoot & Thompson managing director Peter Thompson said.
"Only once before, in March 2015, have we sold 1500 homes in a calendar month.
"At the start of the year, $1 million homes represented about a third of our total sales but for the last two months they have represented just under half of all sales.
"And for the second month in a row we sold more than 100 homes for more than $2 million.
"The prices being achieved are bringing more vendors into the market and at month end we had 4043 properties on our books.
"This is the highest number of listings we have had at month end for 17 months and this is likely to see the current strong levels of sales being maintained through to the Christmas/New year break."
The comment stream on this story is now closed.