Landlords were like Chicken Little in their claims about the effect of changes to the Residential Tenancies Act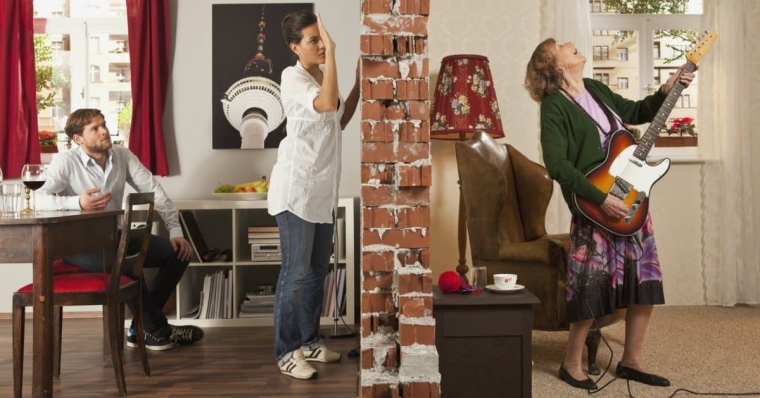 By Greg Ninness
A raft of changes to the Residential Tenancies Act came into effect on Thursday February 11, and it was a momentous occasion for the rental property market. Not because of the changes themselves, but because of what didn't happen. The sky didn't fall.
When the Government outlined the changes it intended to make, various interests aligned with residential property investors were in full howl about what a disaster they would be, for both landlords and tenants.
Some went as far as to claim the changes would cause a mass exit of investors from the residential property market, leading to a tightening in the supply of rental housing.
Well that didn't happen. And in fact one of the problems the government is currently pondering is how to dampen investor demand for rental properties, which is running hotter than ever.
That would suggest that while many landlords may not like the changes, for most of them it's not a big enough deal to make them throw their property toys out of the cot.
That aside, the most contentious of the changes is scrapping the ability of landlords to arbitrarily end a periodic tenancy by giving the tenant 90 days' notice.
Under the new rules, if a landlord wants to end a periodic tenancy and the tenant doesn't want to go, they will both have to make their case to the Tenancy Tribunal, which will decide the matter.
One of the main arguments advanced against the change was that it would make it harder for landlords to evict tenants that were noisy or unruly, causing problems for neighbours affected by the bad behaviour.
One of the points lost in that argument was that noisy or unruly behaviour is not the sole preserve of tenants in rented properties.
There are plenty of owner-occupiers who delight in throwing raging parties, playing loud music, having screaming rows, or even engaging in raucous intimate acts in the wee small hours, all to the potential annoyance of their neighbours.
Where a neighbour is affected by this behaviour, what can they do?
If it's a simple matter of excessive noise they could call their council's noise control people.
If criminal activity is suspected they could try their luck with the police.
And if they live in a multi-unit property such as an apartment block, they could take their complaint to the property manager and/or the Body Corporate Committee, who may be able to help.
But apart from that, if the offenders are owner-occupiers, there's probably not much they can do.
If the offenders are tenants, they are subject to all of the above, plus the additional sanction that their landlord could apply to the Tenancy Tribunal to have them evicted.
So even with the changes that have been made to the Residential Tenancies Act, tenants still have a greater incentive to be considerate of their neighbours than owner-occupiers do.
However there will still be situations where neither landlords nor the Tenancy Tribunal an resolve tensions between neighbours, which is why its important to try maintain good relationships with yoyr neighbours if you can.
So if you are woken in the night by the couple next door having a flaming row or engaging in overly enthusiastic love making, don't stress it, just pull up chair, pour yourself a drink and enjoy the entertainment.
And remember to capture it all on your phone.
You may be tired the next day but you'll be the most popular person loitering around the water cooler.
The comment stream on this story is now closed.
*This article was first published in our email for paying subscribers. See here for more details and how to subscribe.