Changes to tax treatment of investment properties not having an obvious impact on activity in Barfoot & Thompson's auction rooms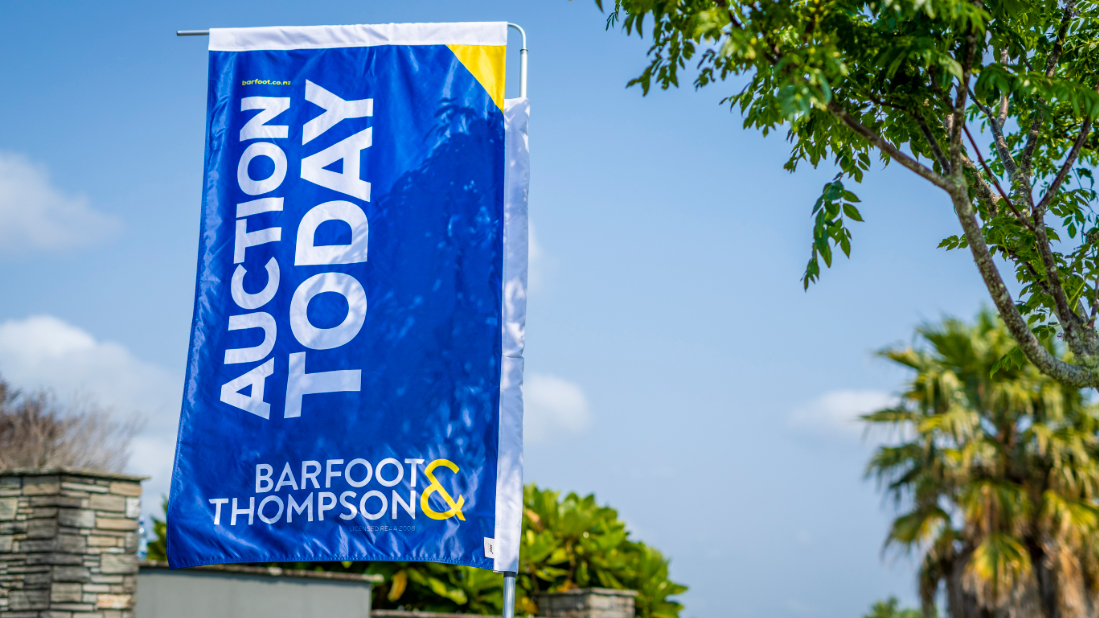 The number of residential properties auctioned by Barfoot & Thompson dropped back to 287 last week (20-26 March), down from 305 the previous week but still well up from 226 the week before that.
On Tuesday of last week the Government announced changes to the way residential investment properties are taxed, but it is too early to say if that is having an effect in the auction rooms.
Last week's dip in auction activity compared to the previous week was not unexpected as the peak summer selling season draws to a close and the overall sales rate of 59% was barely changed from 61% the previous week.
Unfortunately it's not possible to draw a comparison with auction activity in the same week of last year when the country had just gone into level 4 lockdown and there was very little sales activity taking place.
Around the Auckland districts the sales rates last week ranged from 51% for properties in the city's central suburbs to 74% for those in Franklin on its southern flank (see the table below for the full district results).
Details of the individual properties offered and the results achieved are available on our Residential Auction Results page.
The comment stream on this story is now closed.
You can have articles like this delivered directly to you inbox via our free Property Newsletter. We send it out 3-5 times a week with all of our property-related news, including auction results, interest rate movements and market commentary and analysis. To start receiving them, go to our email sign up page, scroll down to option 6 to select the Property Newsletter, enter your email address and hit the Sign Me Up button.