CoreLogic's House Price Index shows housing values are continuing to rise but the rate of increase has slowed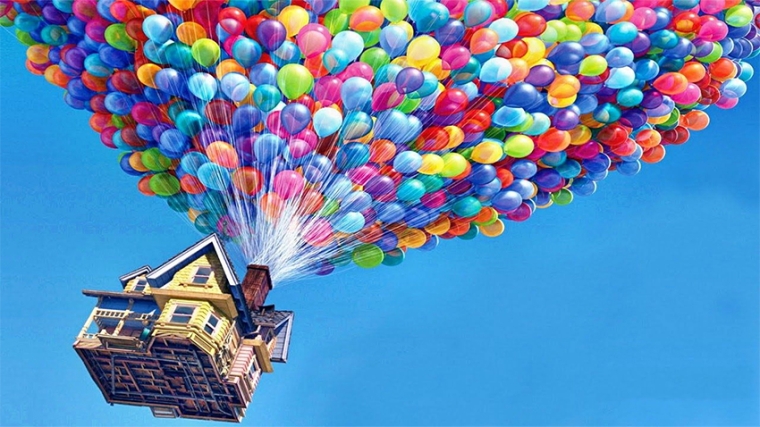 Average dwelling values around New Zealand continued to increase in March, although the rate of increase slowed slightly.
According to the CoreLogic House Price Index, the average national dwelling value was $845,491, based on sales over the three months to the end of March. That's up from $827,426 in February, based on sales over the three months to February.
However the three month increase dropped from 7.6% in February to 7.2% in March, suggesting the rate at which property values around the country are increasing has started to slow.
Over the 12 months to March, average residential dwelling values throughout NZ increased by 16.1%.
In the main centres, average values in the Auckland region increased by 6.7% over the three months to March to $1,219,183, in the Wellington region they were up 8.6% to $935,575, in Christchurch they rose 6.7% to $575,721 and in Dunedin it was up 6.6% to $620,990.
The most expensive district for housing in the country was Auckland's central-eastern district, which includes suburbs such as St Heliers and Mission Bay, where the average value was $1,807,348, up 7.9% over the three months to March (see the table below for the average values in all districts).
The least expensive district in the country was Buller where the average value was $239,447, up 5.4% over the three months to March.
CoreLogic's report on the data said the prolonged period of value increases experienced provided a compelling backdrop to the Government's recent housing announcements around the way investment property would be taxed.
"This has led to a discussion on whether the cost will be passed on to tenants, via rents and also whether the change will result in investors withdrawing from the market, which could worsen the state of the rental market," the report said.
"Previous analysis has shown that tenant income acts as an anchor to rent increases, with landlords often unable to pass on increased cost to their tenants.
"Low mortgage interest rates and the phased introduction of the interest deductibility removal will also lessen the immediate impact to current investors and therefore limit any major sell-off," it said.
CoreLogic's full House Price Index commentary for March is available here.  
The comment stream on this story is now closed.
 

CoreLogic House Price Index

 

Three Months to March 2021

 

Territorial authority

Average current value $

3 month change %

12 month change %

 

 

 

Far North

554,000

7.5%

14.1%

 

Whangarei

672,999

7.3%

19.0%

 

Kaipara

696,247

10.6%

20.1%

 

Auckland - Rodney

1,112,460

6.9%

14.1%

 

Rodney - Hibiscus Coast

1,087,878

7.7%

14.0%

 

Rodney - North

1,136,977

6.4%

14.1%

 

Auckland - North Shore

1,385,394

5.7%

12.4%

 

North Shore - Coastal

1,587,624

5.8%

13.0%

 

North Shore - North Harbour

1,305,033

4.2%

8.2%

 

North Shore - Onewa

1,141,768

6.5%

14.9%

 

Auckland - Waitakere

970,876

6.4%

15.5%

 

Auckland - City

1,439,312

7.2%

14.5%

 

Auckland City - Central

1,211,995

4.1%

10.4%

 

Auckland City - Islands

1,389,444

13.8%

20.0%

 

Auckland City - South

1,313,217

7.8%

16.3%

 

Auckland_City - East

1,807,348

7.9%

14.9%

 

Auckland - Manukau

1,071,928

6.6%

16.2%

 

Manukau - Central

842,527

7.8%

18.1%

 

Manukau - East

1,379,805

7.2%

16.7%

 

Manukau - North West

925,293

5.7%

15.0%

 

Auckland - Papakura

831,459

7.7%

16.2%

 

Auckland - Franklin

791,665

7.0%

15.2%

 

Thames Coromandel

952,003

10.0%

18.1%

 

Hauraki

516,352

3.1%

12.6%

 

Waikato

605,312

8.4%

16.4%

 

Matamata Piako

570,204

5.5%

13.1%

 

Hamilton

729,243

8.1%

17.0%

 

Hamilton - Central & North West

681,784

10.3%

16.9%

 

Hamilton - North East

891,643

6.7%

15.3%

 

Hamilton - South East

673,957

8.2%

16.6%

 

Hamilton - South West

660,227

7.7%

19.9%

 

Waipa

729,557

7.9%

13.9%

 

South Waikato

368,473

13.5%

23.5%

 

Waitomo

282,149

2.2%

15.9%

 

Taupo

657,149

6.3%

17.4%

 

Western BOP

815,921

7.8%

16.2%

 

Tauranga

897,586

2.4%

16.2%

 

Rotorua

629,224

5.6%

22.1%

 

Whakatane

609,329

14.7%

19.6%

 

Kawerau

361,314

11.8%

19.6%

 

Opotiki

410,852

12.4%

11.1%

 

Gisborne

531,180

3.3%

21.4%

 

Wairoa

335,712

35.9%

18.8%

 

Hastings

718,941

12.3%

24.7%

 

Napier

742,475

12.5%

24.0%

 

Central Hawkes Bay

484,997

11.0%

20.4%

 

New Plymouth

588,364

6.1%

16.3%

 

Stratford

397,247

9.7%

23.0%

 

South Taranaki

357,726

13.5%

33.1%

 

Ruapehu

320,316

6.5%

29.2%

 

Whanganui

461,470

10.8%

29.8%

 

Rangitikei

387,808

10.3%

35.9%

 

Manawatu

555,483

6.2%

20.8%

 

Palmerston North

632,920

8.8%

25.5%

 

Tararua

376,224

25.0%

36.4%

 

Horowhenua

534,001

10.2%

23.7%

 

Kapiti Coast

825,590

10.7%

25.5%

 

Porirua

850,067

7.9%

24.4%

 

Upper Hutt

788,679

11.5%

25.7%

 

Lower Hutt

823,080

9.7%

21.9%

 

Wellington City

1,046,576

7.8%

17.4%

 

Wellington - Central & South

1,021,107

8.0%

15.7%

 

Wellington - East

1,104,960

5.6%

15.9%

 

Wellington - North

970,999

8.1%

18.7%

 

Wellington - West

1,209,717

8.4%

19.5%

 

Masterton

561,322

8.1%

31.0%

 

Carterton

614,330

15.1%

27.1%

 

South Wairarapa

733,934

5.7%

29.0%

 

Tasman

716,591

4.7%

13.4%

 

Nelson

738,924

5.9%

12.4%

 

Marlborough

613,788

6.7%

19.5%

 

Kaikoura

519,490

5.2%

11.7%

 

Buller

239,447

5.4%

12.7%

 

Grey

274,589

11.5%

18.3%

 

Westland

318,729

10.8%

17.7%

 

Hurunui

457,145

4.9%

11.3%

 

Waimakariri

519,781

5.0%

12.6%

 

Christchurch

575,721

6.7%

11.9%

 

Christchurch - Banks Peninsula

609,483

5.7%

10.9%

 

Christchurch - Central & North

670,393

6.4%

11.8%

 

Christchurch - East

441,320

7.5%

12.7%

 

Christchurch - Hills

788,627

5.1%

12.0%

 

Christchurch - Southwest

546,785

7.2%

11.7%

 

Selwyn

628,534

6.5%

11.5%

 

Ashburton

420,745

7.3%

13.2%

 

Timaru

425,095

4.4%

9.8%

 

MacKenzie

616,371

7.6%

8.0%

 

Waimate

324,519

11.7%

12.7%

 

Waitaki

411,474

7.1%

22.4%

 

Central Otago

626,346

5.7%

6.9%

 

Queenstown Lakes

1,271,532

5.4%

5.0%

 

Dunedin

620,990

6.6%

15.4%

 

Dunedin - Central & North

644,033

8.0%

17.3%

 

Dunedin - Peninsular & Coastal

565,795

7.7%

15.2%

 

Dunedin - South

594,244

5.1%

13.5%

 

Dunedin - Taieri

640,714

6.3%

14.3%

 

Clutha

326,304

3.6%

23.3%

 

Southland

390,567

8.9%

9.7%

 

Gore

339,535

17.3%

23.9%

 

Invercargill

413,825

9.0%

19.3%

 

 

 

 

 

 

Auckland Region

1,219,183

6.7%

14.4%

 

Main Urban Areas

963,527

6.9%

15.6%

 

Wellington Region

935,575

8.6%

19.9%

 

Total NZ

845,491

7.2%

16.1%