Diana Clement finds there are many relatively common cases where the new denial of interest deductibility will hit first home buyers hard, and confusion over the definition of a 'new-build'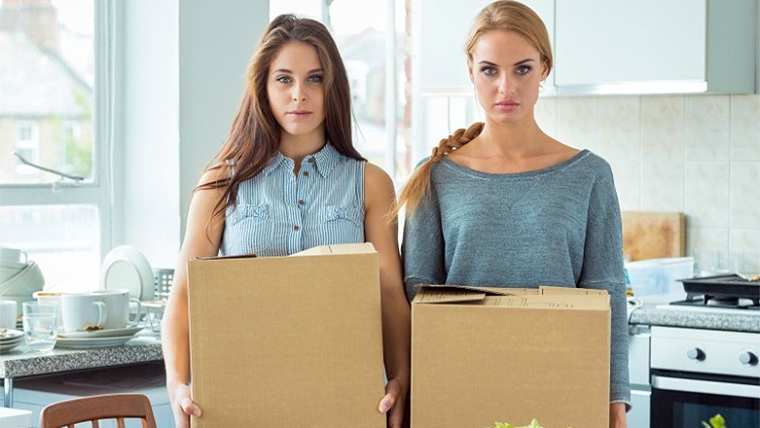 This article originally appeared in LawNews (ADLS) and is here with permission.
---
The government's plan to remove investors' ability to deduct mortgage interest from their income is emerging as a critical issue among home owners who want to rent out part of their property to pay the bills.
Traditional landlords are not the only ones affected. In some instances, first-home buyers – the very group the government claims to be trying to help – will be caught in the government's tax net.
Owner-occupiers who earn rent from tenants, flatmates, boarders and holidaymakers may find it difficult to service their mortgages once the new rules come into effect in October. And investors and some owner-occupiers may find they are caught by the new 10-year bright-line test once the definitions of "own home" and "new build" are clarified.
Others, including first-home buyers, may not be able to proceed with intended property purchases or will be forced to sell.
Former ADLS President Joanna Pidgeon, of Pidgeon Judd, says a member of her staff is among those caught by the new rules. A first-home owner, the staffer bought a home off the plan but is yet to settle and had intended to rent out two rooms to housemates to help service the mortgage.
"They are affected by the impact on tax deductibility of interest and that will actually mean they can borrow probably $100,000 less than they originally thought," Pidgeon says. The rules prior to March 27 would have enabled the buyer to deduct interest payments from the income.
Likewise, if home-and-income buyers can no longer claim the portion of interest servicing standalone tenancies on their properties, the numbers may no longer stack up for them, says property lawyer Nick Kearney of Schnauer & Co.
In the week of the government's announcement, Kearney had a client withdraw from a home-and-income property purchase for exactly that reason.
As another example of potential collateral damage, Pidgeon cites a husband and wife who had purchased their dream first home but rented it to tenants until they could afford to live in it themselves. Without interest deductibility, the couple will likely have to sell their home.
Sometimes, says Pidgeon, people have intentions, then life events take over. "If someone gets transferred to another city for work and then needs to rent out their home, these owners may end up having to pay tax on the sale of their home, and this may affect their ability to purchase a replacement home should they look to stay in the city they have moved to."
Tax consultant Terry Baucher says inevitably banks will pull the pin on mortgage preapprovals for some people because of reduced serviceability. Banks are said to be reviewing their affordability equations in light of the new rules.
Baucher says one of the many examples of uncertainty thrown up by the package was a client with a big section who planned to demolish and build two houses, living in one and renting out the other. Where does that sit?
When tax law changes, there are always people who fall on the wrong side of the line, he says. "There are always going to be [unfortunate] circumstances. That sounds a bit brutal, but that is a fact of life. [Legislators] get to the point of 'where do we draw the line around something that is fair, but not overly complex and meets policy objectives?'"
Another potential unintended consequence is the effect of the new package on the conversion of existing commercial buildings into apartments.
Builds such as that at the Hereford Residences and the former Baycorp HQ, both in Auckland's Freemans Bay, incorporate brand new apartments in the bare-bones structure of old office blocks.
Baucher says questions have arisen over whether such conversions will in the future be classed as new builds. If not, they could become less desirable to buyers because of the changes to interest deductibility and the bright-line test. New builds also have favourable loan-to-value ratios (LVRs) and first-home grants available under KiwiSaver. The question has stopped more than one developer in their tracks in the meantime.
One of the issues driving uncertainty, says Baucher, is that unlike many tax changes where legislation is available immediately, the tax community (and lawyers) must wait until after consultation. "So, we are flying blind," he says.
Developers are watching the rules unfold. With new builds, there could be issues where developers have old, unsold housing stock six months after completion, Pidgeon says. Will the government's changes make this stock nigh impossible to sell because the units are no longer classified as new builds?
Pidgeon says some of her developer clients are pausing to think.
"In terms of new projects, people want certainty. I think we will see banks increasing their requirements for presales before they will fund development."
Developers have in the past had to abandon developments when presales were too slow. Meanwhile, construction costs keep rising, making the contingency too low for banks to allow funding to proceed.
The uncertainty may well cause that to happen in the current market unless these issues are addressed through the consultation period. 
---
This article originally appeared in LawNews (ADLS) and is here with permission.