Changes to tax rules on residential investment properties, new LVR restrictions and the prospect of higher interest rates are starting to affect house prices, CoreLogic says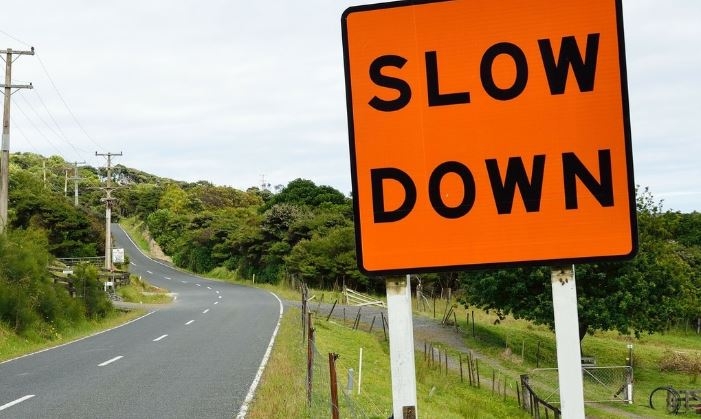 Average residential property values are continuing to rise throughout the country but the rate at which they are increasing is slowing, according to property data company CoreLogic.
The average value of New Zealand homes was $890,848 at the end of May, according to the CoreLogic House Price Index (HPI).
That was up $19,473 from $871,375 at the end of April.
Both figures are a three month rolling average, based on sales made over the previous three months.
They show the average value of NZ homes increased by 7.7% in the three months from March to May, but that rate of growth was down from 8.1% over the three months from February to April.
CoreLogic publishes rolling average value figures for 100 urban districts throughout the country and of those, the rate of growth slowed over the three months to the end of May compared to the three months to the end of April, in 53 of them, increased in 45 and was unchanged in two. (The table below shows the latest CoreLogic average values in all 100 districts and the rate of change over three and 12 months).
CoreLogic's head of research Nick Goodall, said the slowing in the rate of growth reflected changes to the tax treatment of residential investment properties and mortgage borrowing rules recently announced by the Government and Reserve Bank (RBNZ).
"In the last few weeks both the Government and RBNZ have released house price forecasts with expectations of a significant reduction in growth over coming months," Goodall said.
"The CoreLogic HPI provides some evidence of this, while analysis of preliminary sales data goes a step further, illustrating the most recent sales are not performing at the same level as those earlier in the year.
"This reflects the impact of both the tightened loan-to-valuation ratio (LVR) restrictions imposed by the RBNZ, as well as the March 23 housing policy announcement from the Government, phasing out the ability for [residential] property investors to deduct their interest expenses from their end of year tax returns," he said.
Expectations of higher mortgage interest rates would also weigh on the market.
"Further adding to the complexity, we are also now navigating a changing environment when it comes to the interest rate outlook," Goodall said.
"As the RBNZ forecast in their latest Monetary Policy Statement, the next move for the Official Cash Rate is expected to be up, albeit in at least a year's time, but this is likely to weigh on buyer attitudes with regards to taking on large sums of debt."
The comment stream on this story is now closed.
CoreLogic House Price Index

Three Months to the End of May 2021

 

Territorial authority

Average current value $

3 month change %

12 month change %

 

Far North

571,273

4.2%

16.1%

 

Whangarei

717,234

10.0%

22.3%

 

Kaipara

728,283

9.1%

26.2%

 

Auckland - Rodney

1,161,225

6.4%

18.0%

 

Rodney - Hibiscus Coast

1,119,237

5.9%

16.2%

 

Rodney - North

1,199,308

6.8%

19.3%

 

Auckland - North Shore

1,435,123

4.8%

14.1%

 

North Shore - Coastal

1,642,899

4.7%

14.6%

 

North Shore - North Harbour

1,360,049

5.4%

12.0%

 

North Shore - Onewa

1,179,259

4.1%

15.0%

 

Auckland - Waitakere

1,020,171

7.6%

18.9%

 

Auckland - Central

1,483,594

4.6%

15.4%

 

Auckland City - Central

1,247,331

2.1%

11.3%

 

Auckland City - Islands

1,442,300

12.3%

26.6%

 

Auckland City - South

1,342,536

3.9%

16.7%

 

Auckland_City - East

1,877,005

6.0%

15.7%

 

Auckland - Manukau

1,117,024

6.6%

19.1%

 

Manukau - Central

879,216

7.5%

21.7%

 

Manukau - East

1,443,767

7.1%

20.4%

 

Manukau - North West

956,781

5.5%

16.7%

 

Auckland - Papakura

876,926

8.1%

21.2%

 

Auckland - Franklin

829,865

6.8%

20.5%

 

Thames Coromandel

1,013,826

9.2%

23.5%

 

Hauraki

508,892

-0.2%

10.2%

 

Waikato

641,995

9.3%

22.1%

 

Matamata Piako

577,453

2.5%

14.5%

 

Hamilton

786,903

10.4%

25.1%

 

Hamilton - Central & North West

734,647

10.4%

24.5%

 

Hamilton - North East

956,909

9.8%

23.6%

 

Hamilton - South East

730,391

10.7%

24.9%

 

Hamilton - South West

709,143

9.5%

27.2%

 

Waipa

760,109

7.6%

19.2%

 

Otorohanga

 

 

 

 

South Waikato

374,863

2.0%

16.1%

 

Waitomo

325,298

22.2%

32.0%

 

Taupo

736,441

14.8%

29.2%

 

Western BOP

848,159

6.1%

19.9%

 

Tauranga

968,342

10.6%

22.2%

 

Rotorua

663,269

9.7%

28.1%

 

Whakatane

677,726

10.6%

31.5%

 

Kawerau

366,505

8.0%

23.9%

 

Opotiki

470,452

8.3%

27.4%

 

Gisborne

590,915

8.6%

36.0%

 

Wairoa

381,026

18.9%

52.4%

 

Hastings

764,908

10.4%

28.9%

 

Napier

796,206

12.6%

30.1%

 

Central Hawkes Bay

521,036

8.0%

28.6%

 

New Plymouth

633,510

8.4%

24.9%

 

Stratford

439,633

14.1%

36.5%

 

South Taranaki

373,399

6.0%

30.9%

 

Ruapehu

342,227

9.1%

31.9%

 

Whanganui

500,313

10.8%

35.2%

 

Rangitikei

432,427

15.2%

51.7%

 

Manawatu

602,778

10.6%

29.3%

 

Palmerston North

684,797

11.4%

34.3%

 

Tararua

420,591

20.1%

49.0%

 

Horowhenua

583,467

12.3%

32.7%

 

Kapiti Coast

901,401

12.5%

34.7%

 

Porirua

896,874

9.2%

29.5%

 

Upper Hutt

844,169

12.8%

33.3%

 

Lower Hutt

891,387

11.7%

29.5%

 

Wellington City

1,118,348

10.5%

25.0%

 

Wellington - Central & South

1,086,646

9.3%

22.5%

 

Wellington - East

1,201,493

12.7%

24.6%

 

Wellington - North

1,040,759

10.7%

27.3%

 

Wellington - West

1,279,520

10.3%

25.8%

 

Masterton

594,230

8.7%

39.5%

 

Carterton

674,451

14.7%

41.8%

 

South Wairarapa

785,108

7.3%

34.5%

 

Tasman

751,731

8.4%

19.4%

 

Nelson

758,808

5.2%

15.3%

 

Marlborough

682,122

11.3%

32.3%

 

Kaikoura

536,060

4.3%

16.1%

 

Buller

258,684

7.7%

24.1%

 

Grey

285,898

11.7%

25.2%

 

Westland

330,771

12.4%

19.3%

 

Hurunui

497,344

13.6%

24.6%

 

Waimakariri

549,207

7.7%

18.5%

 

Christchurch

612,988

8.5%

18.5%

 

Christchurch - Banks Peninsula

658,391

9.2%

20.1%

 

Christchurch - Central & North

707,789

7.2%

17.0%

 

Christchurch - East

472,410

9.2%

19.9%

 

Christchurch - Hills

836,396

8.0%

19.2%

 

Christchurch - Southwest

585,925

9.9%

19.2%

 

Selwyn

668,384

9.6%

18.4%

 

Ashburton

436,565

7.0%

16.7%

 

Timaru

441,268

4.5%

12.6%

 

MacKenzie

623,375

6.0%

4.9%

 

Waimate

336,035

5.5%

15.7%

 

Waitaki

421,663

3.5%

19.7%

 

Central Otago

670,859

9.0%

12.3%

 

Queenstown Lakes

1,344,802

8.1%

10.4%

 

Dunedin

646,313

5.7%

17.0%

 

Dunedin - Central & North

665,211

5.1%

18.3%

 

Dunedin - Peninsular & Coastal

599,133

7.5%

21.7%

 

Dunedin - South

619,254

6.1%

14.9%

 

Dunedin - Taieri

669,104

5.5%

15.9%

 

Clutha

337,110

3.6%

15.9%

 

Southland

410,863

9.0%

15.4%

 

Gore

335,973

2.2%

20.3%

 

Invercargill

427,392

6.5%

22.1%

 

 

 

 

 

 

Auckland Region

   1,265,071

5.5%

16.5%

 

Main Urban Areas

   1,011,300

7.2%

19.3%

 

Wellington Region

   1,001,732

10.8%

27.2%

 

Total NZ

      890,848

7.7%

20.5%