Multi unit developments in Christchurch City are rising strongly with individual unit sizes now averaging less than 80 m2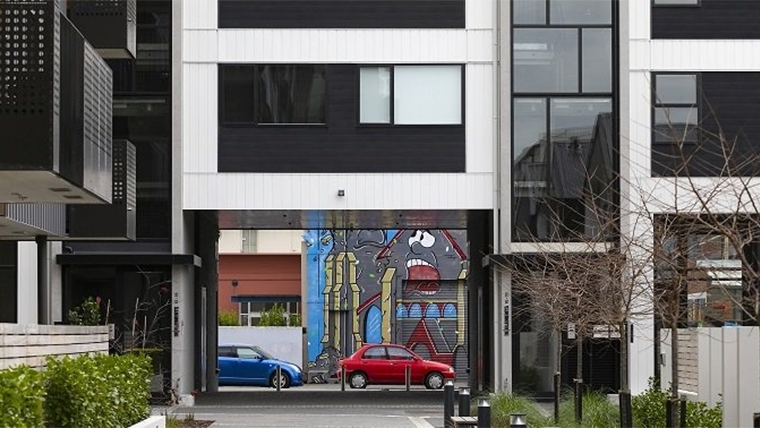 Dwelling consent level for May will be released tomorrow (July 1) and are likely to remain at strong levels.
New data supplied by Blackburn Management is allowing us to see how consent levels have risen in the greater Christchurch urban area earlier than the official release from Statistics NZ.
For the Christchurch City TLA, May will show there were 297 dwellings consented, taking the running three month total to 918 and +15% higher than the equivalent period in 2020, and +65% more than 2019.
For the Selwyn District Council, May will show 179 dwellings consented in the month (up +21% in a year), and for Waimakariri District Council it was 75 (up +47%).
Christchurch City is however the only one with significant multi-unit development activity. And that is showing a consistent trend of overall smaller units being developed as the number being developed stays high.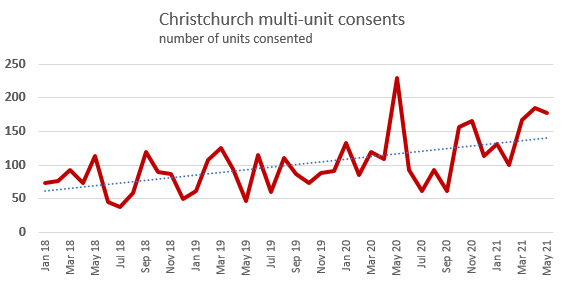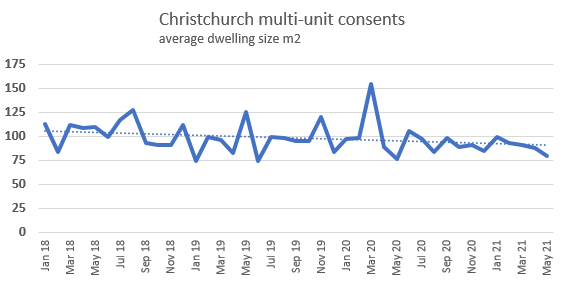 These averages are actually quite large compared with similar residences being developed in multi-unit developments in Wellington or Auckland. But it is clear they are 'reverting to the mean' in Christchurch as well as the volumes rise.