The real estate industry is estimated to have raked in almost $2.4 billion in residential sales commission in the June year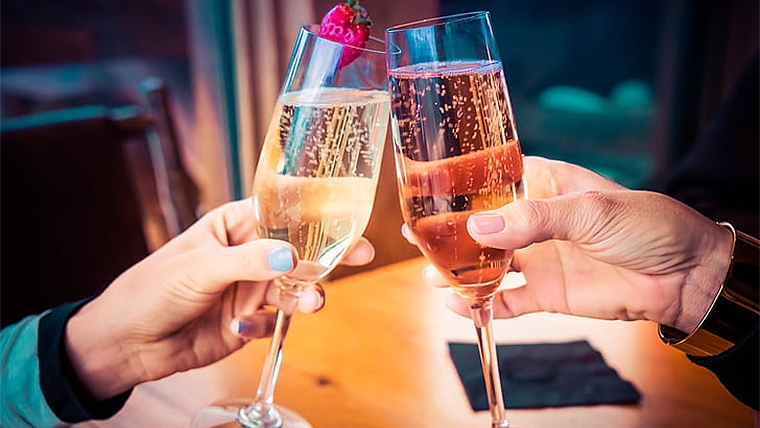 The Reserve Bank must be at the top of the residential real estate industry's Christmas card list.
Thanks largely to moves by the Reserve Bank to slash interest rates to microscopic levels and pump billions of dollars of cheap money into the banking system, the real estate industry has just had a very, very good year.
The Reserve Bank's moves sent the residential real estate market into a debt-fuelled buying frenzy over the last 12 months and interest.co.nz estimates the real estate industry pulled in an eye watering $2.4 billion in gross residential sales commissions in the year to June.
That was up by more than 60% compared to the same period of both 2020 and 2019.
The graph below shows estimated gross residential commissions for each quarter since the beginning of 2018.
It suggests the industry enjoyed relatively stable earnings throughout 2018 and most of 2019, with a slight rise at the end of 2019 and beginning of 2020.
Commission revenue then plummeted in the second quarter of last year as level three and four pandemic restrictions sharply curtailed sales activity.
However the market recovered strongly in the third quarter of last year, and boy oh boy, what a recovery.
 Estimated commission revenue shot up to just over $550 million in the third quarter of last year, up a whopping 48% compared to the third quarter of 2019.
That momentum has not slowed down.
Estimated total commissions rose to almost $700 million in the fourth quarter of last year, up a massive 59% compared to Q4 2019, and they have remained at almost $600 million in each of the first two quarters of this year. 
So while many sectors have struggled in the wake of the COVID-19 pandemic, the good times have kept rolling on for the residential real estate industry.
The comment stream on this story is now closed.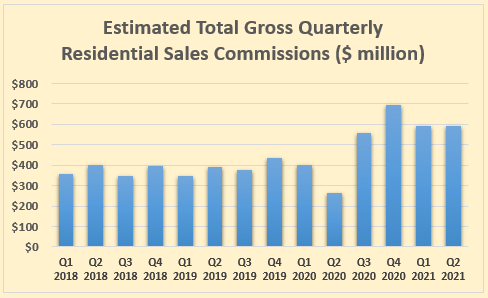 The comment stream on this story is now closed.
You can have articles like this delivered directly to your inbox via our free Property Newsletter. We send it out 3-5 times a week with all of our property-related news, including auction results, interest rate movements and market commentary and analysis. To start receiving them, go to our email sign up page, scroll down to option 6 to select the Property Newsletter, enter your email address and hit the Sign Me Up button.