No sign of any change in direction in the auction rooms - Reserve Bank announcement on interest rates will be the next big test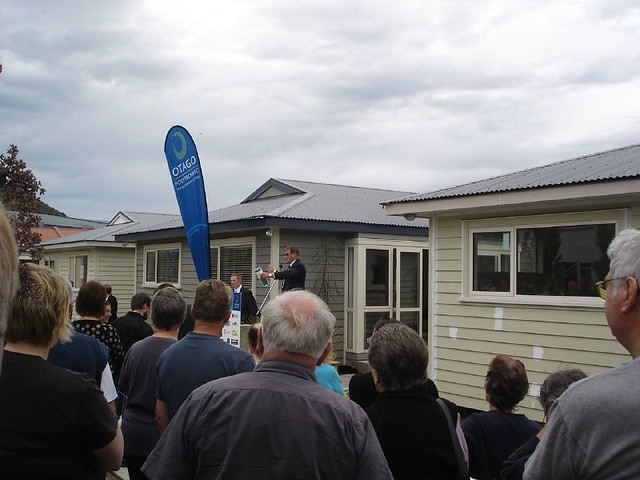 Residential auction activity has remained on a remarkably even keel so far this winter with both the number of properties being auctioned each week and the sales rates being achieved remaining within a fairly tight band, particularly during July.
Over the seven weeks from June 7 to July 25 the number of properties offered each week at the auctions monitored by interest.co.nz ranged from 214 to 268.
For six of those weeks the sales rate was between 60% and 67%, with a brief jump in the week of June 28 to July 4 when it edged up to 72%.
Over the four weeks from June 28 to 25 July an average of 249 properties a week were offered at the auctions monitored by interest.co.nz. The average sales rate was exactly two thirds (67%).
The charts below show the trends for the numbers of properties being offered and sold and the sales rates.
For the comparable four weeks of last year (June 29 - July 27, 2020) an average of 223 properties a week were being offered at auction and the average sales rate was just over half (54%).
The numbers suggest that while there has been a seasonal dip in auction activity over winter, demand from buyers remains firm.
However the market may be tested again in a few weeks with an announcement on interest rates expected from the Reserve Bank on August 18.
Details of the individual properties offered at all of the auctions monitored by interest.co.nz, and the results achieved, are available on our Residential Auction Results page.
​​​​​​​The comment stream on this story is now closed.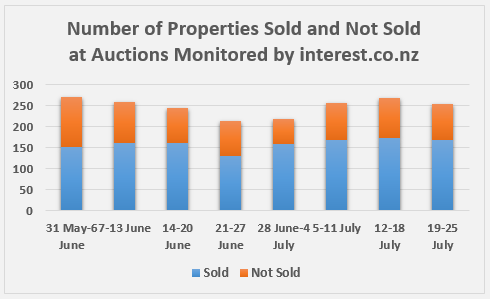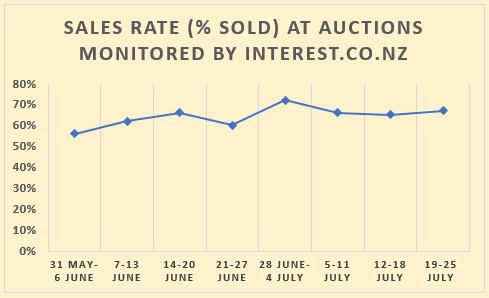 You can have articles like this delivered directly to your inbox via our free Property Newsletter. We send it out 3-5 times a week with all of our property-related news, including auction results, interest rate movements and market commentary and analysis. To start receiving them, go to our email sign up page, scroll down to option 6 to select the Property Newsletter, enter your email address and hit the Sign Me Up button.