The move to online-only auctions during lockdown isn't deterring buyers with a 69% sales rate at Barfoot & Thompson's auctions last week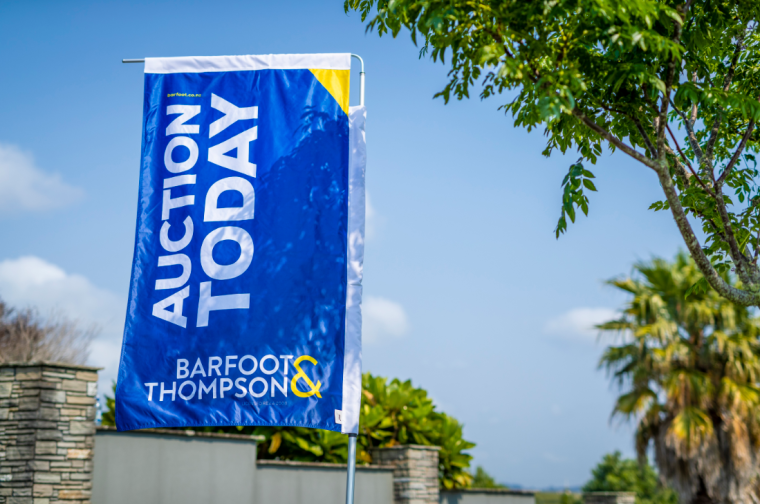 Most real estate agencies continued to conduct property auctions last week although they were conducted entirely online because of the Level 4 lockdown restrictions.
Although the move to Level 4 saw many vendors postpone scheduled auctions, online bidding was brisk on those properties that did go under the hammer.
Most agencies introduced online auctions after the country first went into Level 4 lockdown last year, which minimised disruption to scheduled auction activity this time around.
However there are still strict restrictions around some activities such as face-to-face meetings and open homes, and agency branch offices remain closed.
At Auckland's largest real estate agency, Barfoot & Thompson, 123 residential properties were auctioned online last week (14-20 August), down from 164 the previous week.
Potential buyers did not appear to be deterred by the online-only format and sales were achieved on 85 properties last week compared with 101 the week before that.
That meant the overall sales rate increased to 69% last week compared to 62% the previous week.
There was good bidding on properties throughout Auckland, with the sales rates ranging from 58% for properties in Manukau to 89% in Rodney (see the table below for the district-by-district sales results).
Details of the individual properties offered at all of the auctions monitored by interest.co.nz, and the results achieved, are available on our Residential Auction Results page.
The comment stream on this story is now closed.
Barfoot & Thompson Residential Auction Results

14 - 20 August 2021

 

District

Sold

Not Sold

Total

% Sold

 

Rodney

8

1

9

89%

 

North Shore

12

7

19

63%

 

Waitakere

17

8

25

68%

 

Central Auckland

18

3

21

86%

 

Manukau

22

16

38

58%

 

Papakura

4

1

5

80%

 

Franklin

4

2

6

67%

 

Total

85

38

123

69%
You can have articles like this delivered directly to your inbox via our free Property Newsletter. We send it out 3-5 times a week with all of our property-related news, including auction results, interest rate movements and market commentary and analysis. To start receiving them, go to our email sign up page, scroll down to option 6 to select the Property Newsletter, enter your email address and hit the Sign Me Up button.