Barfoot & Thompson's total auction numbers dropped sharply last week but the sales rate shot up to 77%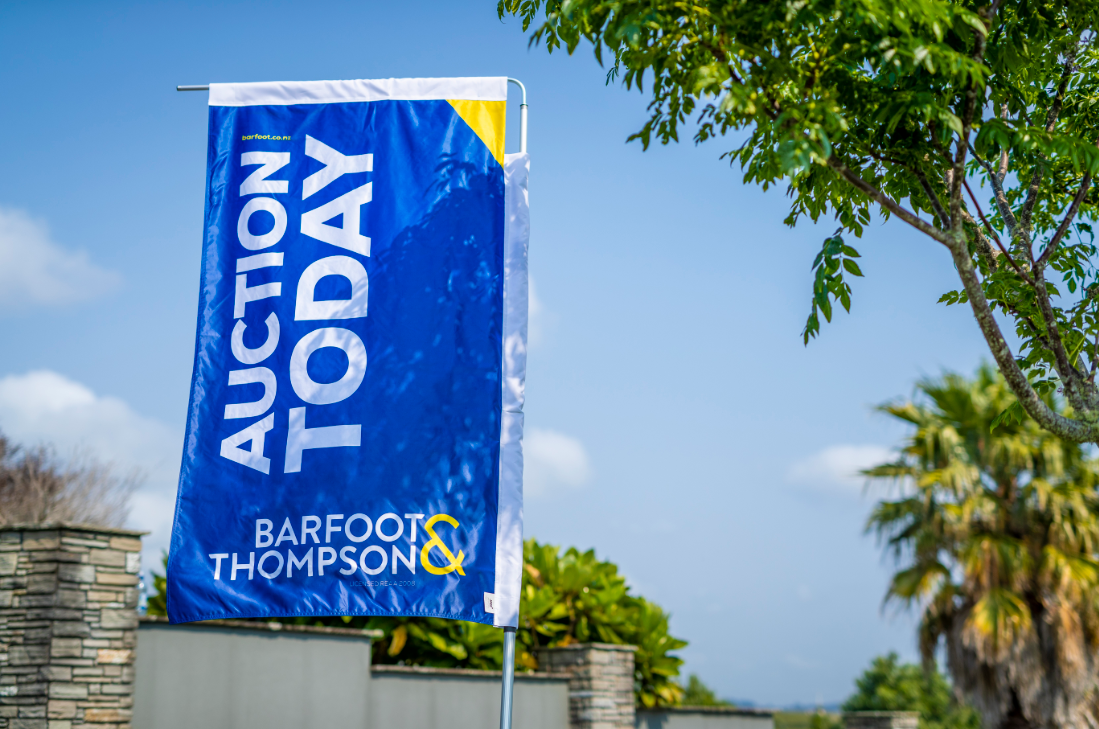 There was a big decline in the number of properties auctioned by Barfoot & Thompson last week as Level 4 lockdown restrictions started to bite.
The real estate agency took 64 residential properties to auction last week (28 August to 3 September), down from 105 the previous week.
However what was on offer received an enthusiastic reception from potential buyers with more than three quarters (77%) of the properties offered selling under the hammer.
Sales were achieved on 100% of the properties offered in four districts - Rodney, Waitakere, Papakura and Franklin, and the lowest sales rate was for Manukau properties at 58% (see the table below for the full district breakdown).
The big decline in auction activity last week should not have been a surprise because the biggest handbrake on the market during the lockdown is the inability to conduct open homes.
Although much can be achieved via online auctions and virtual tours of properties, many potential buyers will still want to inspect a property in person and may also want to commission a building inspection report.
The inability to do so will see many potential buyers holding back and the resulting reduction in the buyer pool is likely to reduce new listings, as potential vendors postpone putting their properties on the market.
So the number of properties coming to auction could decline further over the next couple of weeks.
However that is creating a backlog of new listings and potential buyers, which means auctions and general real estate activity could spring back to life with considerable vitality once restrictions are eased enough for open homes to resume.
The comment stream on this story is now closed.
Barfoot & Thompson Residential Auction Results

28 August - 3 September 2021

 

District

Sold

Not Sold 

Total

% Sold

 

Rodney

2

0

2

100%

 

North Shore

6

2

8

75%

 

Waitakere

8

0

8

100%

 

Central suburbs

11

3

14

79%

 

Manukau

14

10

24

58%

 

Papakura

3

0

3

100%

 

Franklin

5

0

5

100%

 

Total

49

15

64

77%
You can have articles like this delivered directly to your inbox via our free Property Newsletter. We send it out 3-5 times a week with all of our property-related news, including auction results, interest rate movements and market commentary and analysis. To start receiving them, go to our email sign up page, scroll down to option 6 to select the Property Newsletter, enter your email address and hit the Sign Me Up button.