Spring is in the air at Barfoot & Thompson's auctions as market starts to shake off the lockdown blues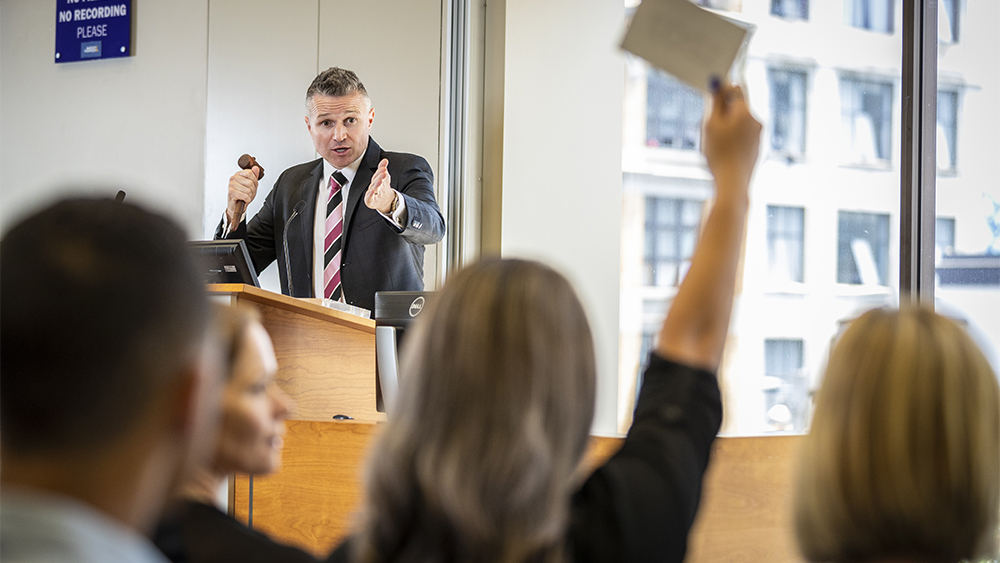 There was a big jump in Barfoot & Thompson's auction numbers last week (25 September to 1 October), with the agency taking 70 residential properties to auction.
That compares with just 16 the previous week and 18 the week before that.
The increase in auction numbers looks set to continue, with Barfoots having well over 100 properties scheduled for auction this week.
It appears that the lockdown slump in auction activity that was evident during much of September bottomed out a couple of weeks ago and activity is now well and truly heading back up.
That points to significant strength in the market for the remainder of spring, given that Auckland currently remains under Level 3 pandemic restrictions, which have had a significant impact on normal marketing activity.
The sales rate at Barfoot's auctions was an impressive 77% last week, although it has been at elevated levels throughout the lockdown periods, when there has been fewer properties being offered for sale.
The table below shows the district-by-district sales breakdown for Barfoot & Thompson's auctions last week.
The comment stream on this story is now closed.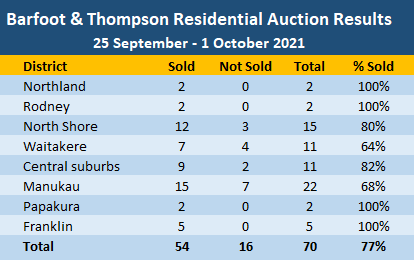 You can have articles like this delivered directly to your inbox via our free Property Newsletter. We send it out 3-5 times a week with all of our property-related news, including auction results, interest rate movements and market commentary and analysis. To start receiving them, go to our email sign up page, scroll down to option 6 to select the Property Newsletter, enter your email address and hit the Sign Me Up button.