New home completions in Auckland remain high but the growth in numbers has flattened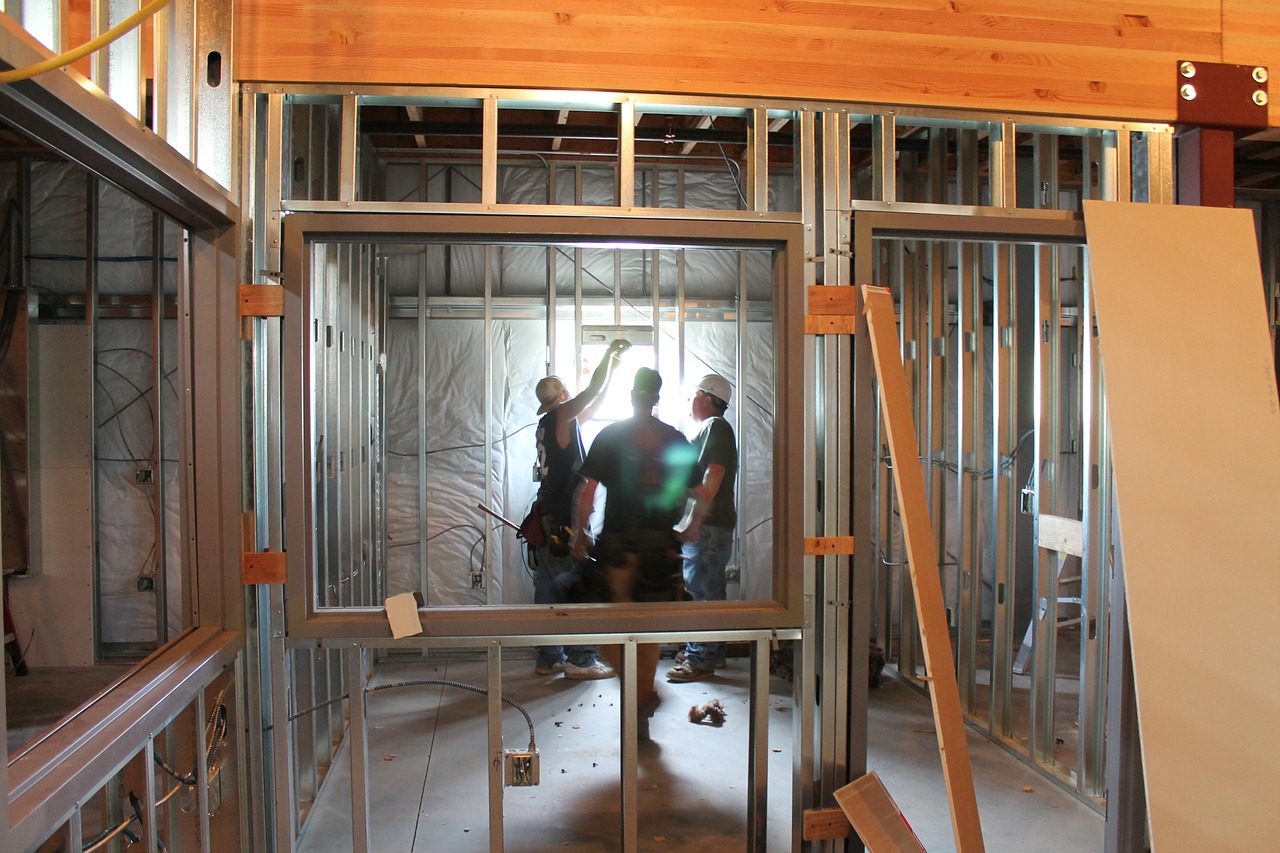 The number of new homes completed in Auckland remained steady in August, in spite of the region being in a level 4 lockdown for half the month.
Auckland Council figures show 1173 new dwellings received their Code Compliance Certificates in August, indicating they were completed to Building Code standards.
That was up very slightly from the 1147 completed in July, but down 14.8% compared to August last year.
However the monthly figures in Auckland can be quite volatile because they can be affected by the timing of the completion of large multi-unit developments such as apartment blocks.
Looking at the figures on a rolling 12 month average basis, shows that just under 1200 new dwellings are being completed in Auckland each month, up by about a third compared to the same time last year.
However the figures also suggest the strong growth in new completions evident in Auckland over the last several years has now flattened off, and the numbers may even start to decline slightly.
The big unknown is what effect the latest lockdown has had on building completions.
It may be that August's figures would have been higher if it was not for the lockdown, which could cause a jump in completions over the next few months as restrictions are progressively eased and the construction industry catches up with work in progress.
But we will have to wait and see.
The graph below shows the number of Code Compliance Certificates issued each month for new dwellings in Auckland since the beginning of 2019.
The comment stream on this story is now closed.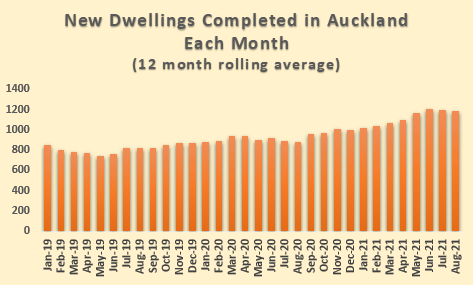 You can have articles like this delivered directly to your inbox via our free Property Newsletter. We send it out 3-5 times a week with all of our property-related news, including auction results, interest rate movements and market commentary and analysis. To start receiving them, go to our email sign up page, scroll down to option 6 to select the Property Newsletter, enter your email address and hit the Sign Me Up button.