Mike Blackburn reckons housebuilding will slow sharply as developers delay new projects and they struggle to complete current ones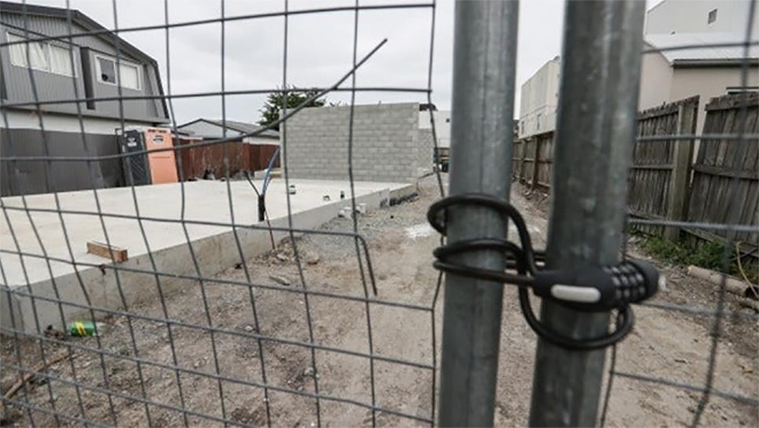 By Mike Blackburn*
I have been saying for several months now that I believe that we are at the peak of our ability to build more houses.
Currently, both here in Canterbury and right across New Zealand, the number of residential building consents are coming through at record levels. Year on year, the three Councils in the greater Christchurch area are up by a combined 33% over the same period in 2020, whilst the market is up by 28% across all of NZ.
This is the greatest number of houses consented in New Zealand…ever. And yet, month after month the number of new dwellings being consented just kept going up.
So, how much longer can we keep building at this rate?
With the borders closed (and unemployment at historically low levels) there are only so many builders and tradies to go around.
On top of this there are too many other things piling up across the construction sector and economy in general, making it harder and harder to build at these increased levels. which means that a levelling off and probable slowdown is inevitable.
What are some of the key challenges the sector is facing?
Limited supply of new greenfield subdivisions. Land development has not kept pace with the level of construction, which is why we are seeing the incredible price increases for sections over the past 12 months
Delays in getting building consents through Council. Many Councils across the country are struggling to meet the required 20 working day processing time
Massive shortages in supply of materials (literally across all product categories), which is seeing ongoing price increase as builders compete for available product
International supply chain issues, meaning some products are simply unavailable, others facing significant delays and freight cost increases across the board. There is no sign of this returning to normal (whatever that might be) any time soon
Tapped out labour market. There simply aren't any more tradies to do the work and with COVID restrictions, no ability to bring in anymore
Increasing interest rates, raising the cost of capital. Banks are starting to turn down new build projects where the builder can't offer a fixed price contract.
And what does this mean for builders and the wider industry?
We are already starting to see some of the impacts of these restrictions on site.
As builders struggle to get materials for some jobs, they are forced to delay current projects and potentially put new ones on hold.
I recently went for a drive around Rolleston and Lincoln, areas around Christchurch, and although there were builders and tradies everywhere, there was also a noticeable number of sites, partly completed, locked up with no one to be seen.
As current jobs are delayed, this in turn pushes back the start dates for new builds, which sees an overall slowdown in the market.
The rising cost of land and materials needs to be passed on, from the developer or merchant to the builder and eventually onto the new homeowner.
It seems like $500,000 is the new norm for a 450m2 section. On top of this, with the rising cost of building materials, I am now seeing new houses being advertised for $1,100,000 or more in suburbs like Halswell and Rolleston. This was previously unheard of.
There simply comes a point where this is beyond what the market is prepared to pay.
Without question, this is a complex situation.
On one hand, the demand for new housing is strong. This is in part driven by government policy and new banking rules. This has pushed investors to buy new, and I suspect what has been driving the growth in multi-unit developments. Additionally, this has also been helped by astronomical increases in property values.
However, as interest rates increase and we see the inevitable slow down in capital value increases, this might well see some investors look to exit the market.
Are we now building too many houses?
Its important to remember that back in 2014 (the peak of the earthquake rebuild), that we actually managed to over-build by around 2,000 houses in the Greater Christchurch area. There were roughly 10,000 houses red-zoned or so badly damaged that they had to be knocked down and by the end of 2014 we had successfully built something like 12,000 new houses (with effectively no population growth across the combined region).
This was great for home buyers. Plenty of houses to choose from, which inevitably lead to house price values remaining flat for a period of around five years.
Not so good for the building industry, where the number of new houses being built plummeted, falling by 60% over the next four years, from 6,331 in 2014 down to 3,821 in 2018 (across all three councils).
New Zealand essentially has zero population growth at the moment. According to Stats NZ the population grew by 34,400 from 2020 to 2021, with 27,700 being from an increase in births over deaths. This means that there was an increase of just 4,700 net migration into the country (people who intend to stay for a period of 12 months or longer). Even with the easing of COVID restrictions in the new year, it is unlikely that we will see any significant jump in migration numbers any time soon.
In fact, the reverse is likely to happen, with people looking to leave the country for higher wages and less restrictions.
With all this in mind, could the current levels of construction be higher than the actual true demand now and into next year?
What does the next 12 months look like?
I believe that a slowdown in the number of new residential houses being built is inevitable, but by just how much is the real question.
It's most likely that we will see the number of new building consents flatten off into the new year as builders and developers look to delay new projects while they struggle to complete current ones.
Supply chain difficulties will continue throughout 2022 and the economy will tighten as interest rates rise.
Even if COVID restrictions are completely removed we won't see a return to the previous high levels of international migration, which will further reduce the demand for new housing.
I'm not suggesting that we will see the same level of decline in new construction as we saw in 2015 to 2018…but (in the immortal words of Lord Baden-Powell) ... be prepared.
---
Mike Blackburn is the principal of Blackburn Management. You can contact him here. You can read the full Canterbury Construction Report for October 2021 here.