Rosie Collins looks at ways to make 'build to rent' more useful in mitigating New Zealand's housing crisis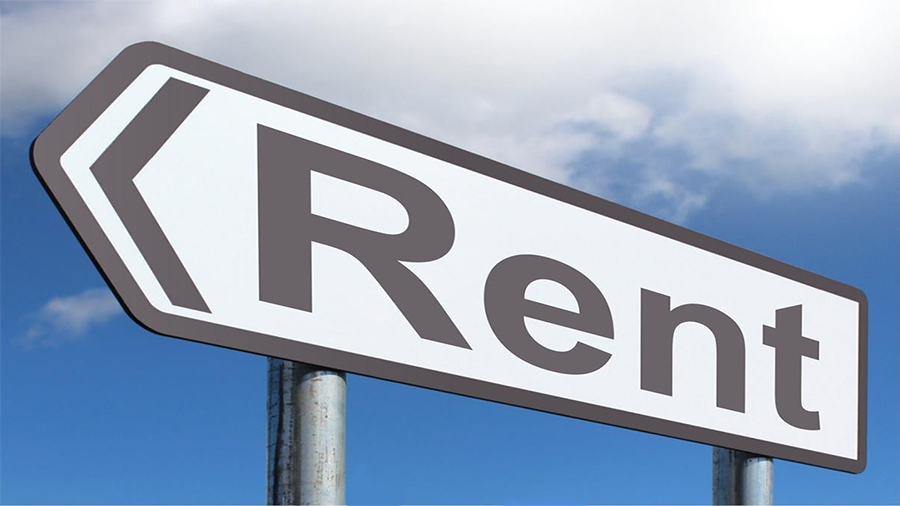 By Rosie Collins*
We have a rental crisis. There are more people renting, but the number of rentals isn't increasing fast enough. We need policies that encourage long-term rentals, not house price speculation by accidental landlords. 
One solution for one part of the rental market is 'build to rent'. If done right, it could introduce sorely needed housing for renters, with more secure tenure and certainty of rent increases. That's because the homes would be owned by investors and managed by professionals. 
While institutional landlords and build to rent are common in Europe and America, they are just starting in New Zealand. I want to see changes made to supercharge this. 
Rental crisis 
We have a housing crisis. Houses are unaffordable: the average house price is over $1 million. We are now building at a record rate, but this follows many decades of underbuilding. This shortfall will take decades to fix. 
Despite a growing number of homes, the number of rentals is not growing as fast. Only four districts had enough rental supply to keep up with demand in the last decade (Hamilton, Waitomo, Christchurch, and Dunedin). In places like Gisborne and Porirua, the rental stock has barely grown in nearly a decade, despite fast growing populations. 
Unsurprisingly rentals are hard to find, rents are through the roof, there is overcrowding, and the unfortunate are on the housing register or worse. 
The situation is so bad that government is spending nearly $4 billion a year on housing assistance. Half of this is spent on those in emergency, transitional and public housing. The other half is spent on the Accommodation Supplement, mainly subsidising rents. But all this is the proverbial ambulance at the bottom of the cliff. It is not encouraging more rentals, making tenure more secure, or increases in rents more predictable. 
Could build to rent help?
There are two things we need to achieve: more new rentals that stay as rentals, and rentals which are better in terms of tenure security and price certainty. 
Build to rent has addressed this in some places. But we should not expect it to supply affordable rentals, nor for it to be without risks. 
The key risk is that we just add deep pocketed land speculators to the list of house buyers. In some markets private equity investors have bought up existing homes and are doing everything they can to limit new developments or density, to create scarcity and drive up the value of their houses. 
Any qualification for build to rent should be for new houses only, which add to supply, are generally of higher quality, and are retained for a minimum period, with robust monitoring and tough punishments for failures. This can only happen in the backdrop of permissive planning, abundant land supply, and defined infrastructure plans and funding. 
The model works best when a large, usually institutional, investor owns and professionally manages a whole building or community, delivering high-end units to specifically serve the upper quartile of renters. By nature, this means it usually isn't affordable housing, because rents must be relatively high to make the project commercially viable (because land and build costs are crazy high). Build to rent developers explicitly target those willing to pay a premium for amenity and stability.
But by making the rental market work better for 'independent' renters, those who are relatively well to do and do not need subsidies, it at least reduces the competition for limited rental supply. It is a flow-on benefit, but right now we need every relief we can get. 
In the UK, increases to the affordable rental supply have been because the local authority has required it for a set amount of time, usually in exchange for more permissive planning rules, tax benefits or discounted land. Only Queenstown has used similar tools (called Inclusionary Zoning), but the Resource Management Act (RMA) makes it very hard to do. If we want more affordable rentals in the mix, we should develop an Inclusionary Zoning policy with the reform of the RMA. 
Since we don't really use these tools, perhaps we could better use the Accommodation Supplement. The Government could negotiate leases for say half a building for 20 years, on the condition that upper quartile rents could only grow at 2% a year, with higher Accommodation Supplements to people who rented them. 
The landlord would have full certainty of occupancy and the cashflow of an inflation linked bond (rather than an equity investor who is also looking for capital gains), and renters would have more security, live in better homes, and have more financial certainty. 
Flirting with versus embracing build to rent 
New build to rent policies are being developed on the back of the government's new rules that ban tax benefits from interest payments. It is very likely that the change in interest policy will further slow the growth of the rental stock, worsening the rental crisis.
Right now, policy for build to rent is reactive, rather than a deliberate attempt to catalyse and grow a whole new industry that will build new rental homes at scale. We may not like it, but the number of renters continues to increase, and they are not well served by slow supply, old and poor quality stock, tenure risk and erratic rent increases. 
There are two key things I would like to see.
First, a clear definition of what qualifies as a build to rent. How many homes must be in the portfolio, how long they have to be held for, what kinds of terms they have to offer (for example, greater tenant rights than the regulatory minimum). We already do this for retirement villages, we should also define the build to rent sector. 
Second, the Overseas Investment Act should allow foreign investment in this newly defined sector, like with retirement villages and student accommodation (it practically bans foreign investment in residential property). It would bring in experienced investors and institutional landlords, who know how to design, build and manage large rental portfolios. 
Both require a champion for build to rent, who can see the benefits and risks. Given our growing rental crisis, that is worsening despite record house building, we can't wait for the big fix. Build to rent is not going to solve all our housing problems, but it sure could be one thing that makes renting better for some, while our politicians figure out the big fixes on land supply, density, construction capacity and performance, and infrastructure.
---
*Rosie Collins is an economist at Sense Partners.