Behind-the-scenes pressure on landlords, from tax deductibility changes and rising interest rates, likely to prompt rent increases postponed until now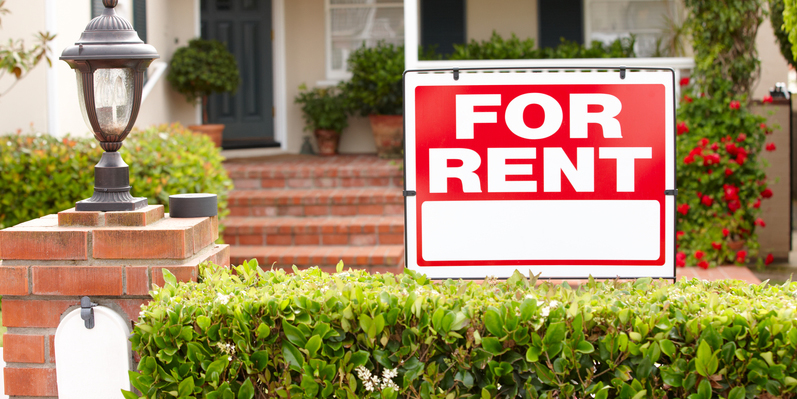 After a year of steady-as-she-goes tracking of Auckland rental prices during 2021, behind-the-scenes factors which landlords have put off confronting may rise further up the to-do list this year.
Coming to fruition during 2021 were changes to the amount of loan interest landlords are able to claim back, rising interest rates on the loans themselves and a Healthy Homes standards compliance cut off.
Kiri Thompson, director of Barfoot & Thompson said that during 2020 and 2021, while these factors weighed heavily on some landlords, most were reluctant to put rents up in the thick of Covid-19.
This reluctance is borne out in Barfoot & Thomson's 2021 rental figures which have remained steady despite these pressures bubbling beneath the surface. 
"Now we're back to the new normal there's a lot of deferred increases the landlords have had to absorb," said Barfoot.
Figures for the latest quarter (Oct-Dec 2021) of Barfoot & Thompson rental analysis are still pending, but price movement was minimal throughout the year, with the average rental cost for a 3 bedroom house in Auckland sitting at $611 per week during November 2021.
During the third quarter, ending 30 September 2021, which took in the most severe of Auckland's Covid-19 restrictions, the average weekly rental cost moved less than $1.
The phasing out of tax deductibility for interest paid rental property loans began to bite existing landlords from October 2021, with owners of rentals purchased before 27 March 2021 now on step 1 of the phase out plan and able to claim only 75%.
The graduated phase out, which has some exclusions for new builds, will be completed by 1 April 2025. 
"Interest rates have almost doubled, from a low 2% to 4% so it's quite a big hike. Most people are on a fixed term but probably only for another 6 months,
"Add to this that they can't deduct it like they used to, we're talking hundreds extra they'll have to pay. Landlords that were cashflow neutral may have to dip into their own pockets," said Barfoot.
Helen O'Sullivan, CEO of Crockers doesn't expect the changes to create a discernible move in rents.
"Landlords have an eye on it of course, but good landlords have got a long term view, they're always cognisant of cost rises and falls but your rent is set by the market and the quality of the property,
"It's not as simple as saying my costs are up 5%, I'll put yours up 5%."
Barfoot said any increases are unlikely to be large, and landlords can only review rent once a year, but despite home owners doing well in terms of their property value, they will be facing a shortfall in real terms.
"Everyone's properties have gone up but you can't pay your mortgage with your capital gain and the rent doesn't cover the mortgage in a lot of cases," said Barfoot.
Despite this, Barfoot says landlords would prefer to take a cautions approach and leave a property empty for a time, rather than take on tenants perceived as high risk, given the abolition of the no cause 90 day termination clause in February 2021.
In this environment, tenants will need to work even harder to prove their rental chops and having references and other paperwork ready to go puts them in a good position. 
At the same time, they are less likely to settle for something substandard.
"The advent of the Healthy Homes standard has meant tenants are much more aware of the comfort value of a well insulated, well heated home. We were seeing that expectation from tenants even before July [the implementation date]," said O'Sullivan.
This time of year is typically musical chairs time for student accommodation as people return to the city for the new academic year, but the last couple of years have been a bit different with international students out of the mix.
Living with Covid-19 has also had other ripple effects on rental behaviour, O'Sullivan says.
"After each of the lockdowns we've seen an uptake to exit group arrangements and go into studio on their own or with a partner."
She puts this down to work from home pressures during lockdowns which in many cases saw "four people each working in their bedroom every day."
There has also been a shift away from the central city towards the suburbs for those who are staying with a group flat arrangement.
This might reflect a growth in work-from-home or hybrid arrangements or the opportunity to attend tertiary study remotely, thus reducing the need for proximity to the city for transport reasons.
O'Sullivan says supply of rentals in Auckland is reasonable at the moment, but the demand is stronger in the suburbs, meaning there are plenty of good, reasonably priced apartments available in the city. 
"In the city, the big change in the market was due to Covid and absence of international students and new migrants,
"Enquiry is up in the city, not back to pre-Covid levels, but it has improved. Demand softened in the city when pandemic started and hasn't changed a lot," she said.
New Zealand has just over 600,000 rental households, out of a total of 1.9 million, according to the the latest Statistics NZ dwelling and housing estimates.