Westpac report picks net migration growth to eventually settle at around half pre-pandemic levels with new home construction likely to remain elevated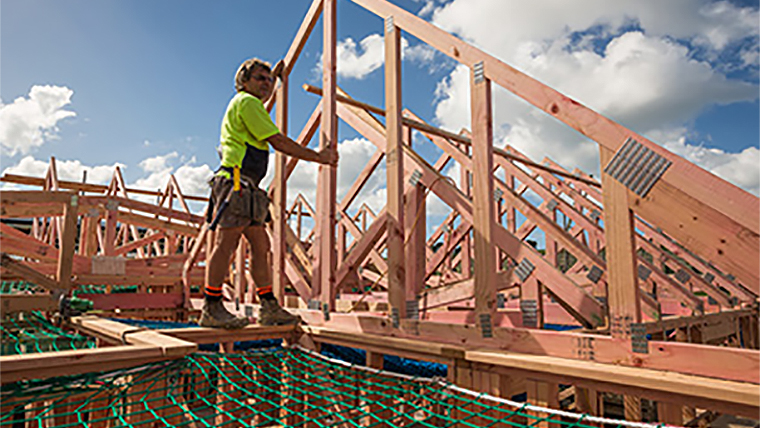 The housing shortage has eased considerably over the last couple of years but there is still a way to go before supply and demand are properly back in balance, according to Westpac' NZs latest Economic Bulletin.
The report by Westpac Senior Economist Satish Ranchhod says New Zealand's population increased by about 11% between 2015 and 2020, but over the same period housing stock increased by just 7%.
"That left us with around 75,000 too few homes," Ranchhod says.
While the shortage of homes was felt most intensely in Auckland, it became increasingly widespread throughout the rest of the country as well, with the average number of people per dwelling rising strongly in all regions over the last decade.
But a lot has changed over the last couple of years due to the Covid-19 pandemic.
Border closures mean net migration gains, which had averaged around 60,000 people a year, turned into a net loss of 7600 in the year to February, while the number of new homes being built increased to record levels.
The report estimates the housing shortfall has been reduced by around 30,000 homes over that period, from 75,000 pre-pandemic to about 45,000 now.
So although the shortfall has been declining, there is still a way to go before it is eliminated and supply and demand get back into balance.
"Over the next five years, New Zealand will need to build around 130,000 new houses every year to address the existing shortfall and keep up with the needs of our growing population," says Ranchhod.
"That's equivalent to building 26,000 new homes a year.
"Right now, consent issuance is running at nearly double that pace, with around 50,000 new dwellings consented over the past 12 months."
"Although shortages of materials and labour are providing a brake on how quickly housing developments are being completed, we're still looking at a period of rapid home building over the next few years," Ranchhod says.
On the population growth front, the report says net migration flows will probably remain negative in the short-term, as young New Zealanders who put off travel plans start to head overseas again.
But longer-term, it will turn positive as migrants start heading to NZ again.
However likely changes to immigration rules will probably see net migration numbers remain well below previous highs.
The report estimates the net migration inflow will probably settle at around 30,000 people a year, down from 50,000 to 60,000 a year pre-pandemic.
The effects of higher rates of home building and lower migration have been strongest in Auckland, and the report estimates Auckland's housing shortage has fallen from around 35,000 homes at the start of the pandemic to about 15,000 now.
"There is still a way to go, but that is a massive turn-around after a decade when the pressures on the housing stock in our largest city had become increasingly pronounced," says Ranchhod.
"With building activity continuing to ramp up, the underbuilding of homes in Auckland that developed over the past decade is on track to be largely eliminated by the end of next year. In other parts of the country, population growth has not fallen to the same extent. As a result, housing shortages in areas outside of Auckland are being eroded more gradually.
"Even so, building levels have lifted across the country, and the existing shortages look set to be largely eliminated in the next four to five years," the report concludes.
The comment stream on this story is now closed.
You can have articles like this delivered directly to your inbox via our free Property Newsletter. We send it out 3-5 times a week with all of our property-related news, including auction results, interest rate movements and market commentary and analysis. To start receiving them, register here (it's free) and when approved you can select any of our free email newsletters.