Number of rental properties advertised on Trade Me Property hit an all-time high in May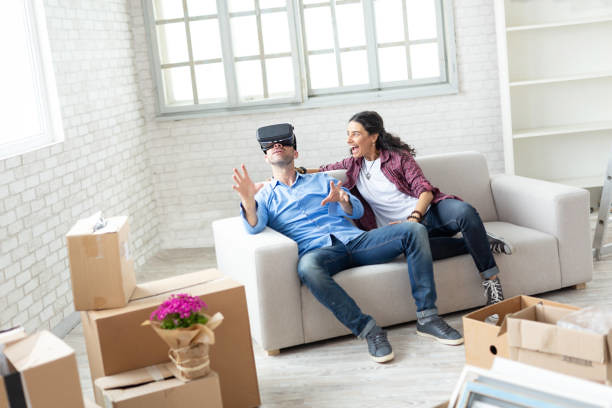 A rise in the number of homes being advertised for rent while interest from prospective tenants is declining, especially in Auckland, Wellington and Marlborough, has lead to a significant turnaround in the rental property market.
The number of residential properties listed for rent on Trade Me Property hit an all time in May, and was up 12% nationally compared to May last year.
However there were big regional differences in the figures, with Wellington posting the biggest annual increase in listings of 45%, followed by Marlborough 24%, Auckland 16%, Manawatu/Whanganui 5% and Bay of Plenty 3%.
Conversely, listings in Northland, Waikato, Hawke's Bay, Taranaki, Nelson-Tasman, Otago and Southland were down compared to a year ago, while there was no change in Canterbury.
While there were significant regional variations in the number of rental properties listed on Trade Me Property in May, interest from prospective tenants was more uniform, with all regions apart from Canterbury and Southland recording a drop in demand from prospective tenants, as measured by email enquires made regarding specific properties.
Overall, the enquiry level was down 8% nationally in May compared to May 2021, with the biggest declines occurring in Nelson/Tasman of 28%, 19% in Northland, and 15% in Taranaki.
The table below compares the regional trends in new listings to demand enquiries from tenants.
The national median asking rent for all the properties advertised on Trade Me Property declined slightly in May, dropping to $575 a week from the record high of $600 a week in April.
Compared with May last year the median asking rent was up 6.5% nationally, but up just 1.7% for the year in Auckland.
"The combination of increasing supply and dropping demand is going to be interesting going into the next few months," Trade Me Property Sales Director Gavin Lloyd said.
"If this continues, we may well see prices [rents] tumble as landlords look to fill their rentals in a less competitive market."
The comment stream on this story is now closed.
Trade Me Property Rental Supply and Demand -  % Change by Region - May 2022 Compared to May 2021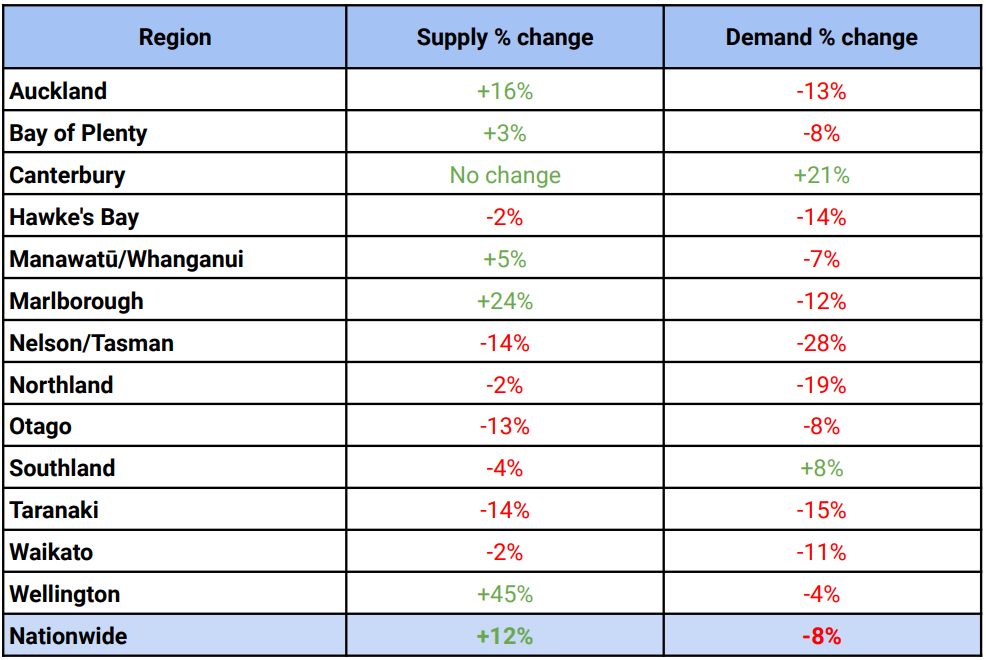 You can have articles like this delivered directly to your inbox via our free Property Newsletter. We send it out 3-5 times a week with all of our property-related news, including auction results, interest rate movements and market commentary and analysis. To start receiving them, register here (it's free) and when approved you can select any of our free email newsletters.