New figures suggest residential construction may have been declining for the last 12 months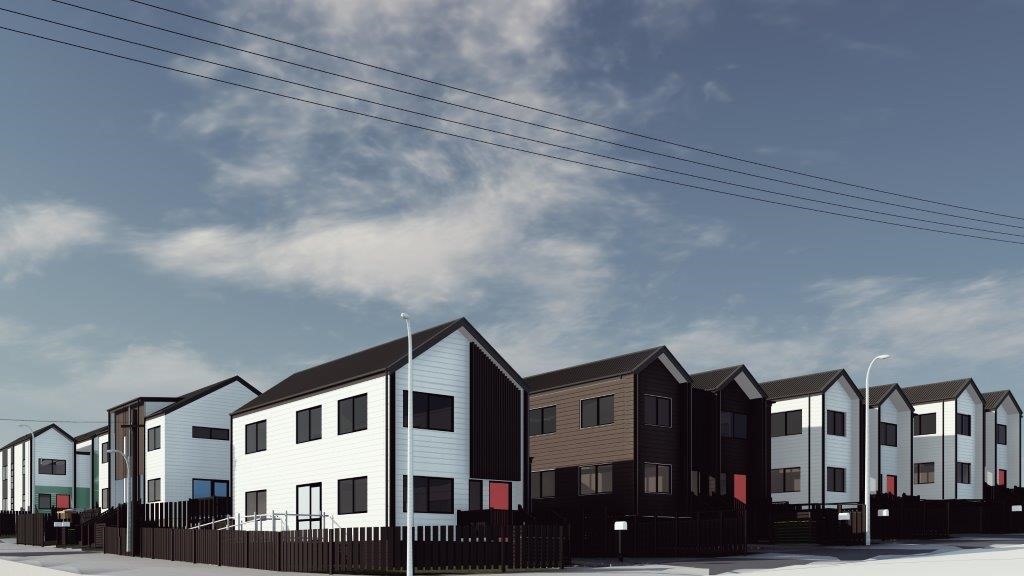 Although there was a jump in the number of new homes completed in Auckland in May, residential construction may be declining in the rest of New Zealand.
Auckland Council issued 1423 Code Compliance Certificates (CCCs) for new residential dwellings in May, up from 919 in April and 1296 in May last year.
That pushed the average back up to 1100 new homes homes a month, after it had shown some slight weakness over the previous couple of months.
The jump in dwelling completions in May brought an end to the slide in the rolling 12 months average , which had declined in each of the preceding four months to hit a 13 month low of 13,059 in April.
However the 13,186 new dwellings that received their CCCs over the 12 months to May was still down by 8.6% from the recent peak of 14,421 new homes completed in June 2021.
However it's too early to say if the latest figures represent a reversal or flattening off of the downward trend in new home completions in Auckland that's been evident since the beginning of this year, or just a temporary blip.
Some new data recently released by Statistics NZ suggests the number of new homes being completed nationwide could have peaked in the June quarter of last year and has since been in decline.
Statistics NZ is attempting to collect Code Compliance Certificates data from all councils around the country to provide a more comprehensive picture of new housing supply.
So far is is receiving that information from the Auckland, Hamilton, Tauranga, Ruapehu, Stratford, South Taranaki, Horowhenua, Carterton, South Wairarapa, Wellington City, Nelson, Kaikoura, Christchurch, Waimate, Waitaki, Invercargill and Gore councils, which Statistics NZ estimates between them account for around 61% of new dwellings completed throughout NZ.
On that basis, Statistics NZ estimates that the number of new dwellings completed throughout the entire country peaked at 9786 in the second quarter of last year and has declined every quarter since to 7889 in the March quarter of this year.
That's down by 19.4% from the second quarter 2022 peak.
The decline was mostly driven by a 17.4% drop in the number of stand-alone houses being completed over that period and an even bigger 62.6% slide in the number of apartments being completed, while townhouses and home units remained near record highs.
If those figures are an accurate estimation of the number of new homes being completed each quarter then the residential construction industry may not be in the boom mode that other measures, such as building consents, suggest, and may have already have been in decline for about the last 12 months.
However the Statistics NZ figures are still experimental, and it warns they could be revised over time.
But if Statistics NZ does continue to increase the number of councils it receives Code Compliance Certificate data from, the new figures could provide a more reliable and timely indication of housing supply and residential construction activity than is currently provided by various surveys and building consent data.
The chart below shows the monthly trend in estimated housing completions by dwelling type.
The comment stream on this story is now closed.
You can have articles like this delivered directly to your inbox via our free Property Newsletter. We send it out 3-5 times a week with all of our property-related news, including auction results, interest rate movements and market commentary and analysis. To start receiving them, register here (it's free) and when approved you can select any of our free email newsletters.