Builders report 80% to 90% slump in new home inquiries and fear another 2009/10-style bust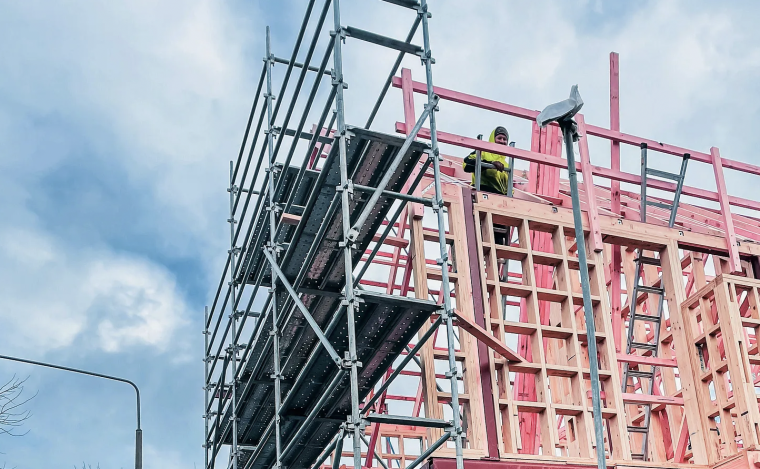 An 80% to 90% slump in inquiries for new house builds because of rising interest rates and concerns about falling house prices is feeding fear of a repeat of the boom-bust cycle that has killed past attempts to improve the construction industry's productivity by transforming its structure, technology and training.
For years, the boom-bust cycle in house building has dominated the cadence of our economy and stopped our splintered, sub-scale and high-cost house-building sector from investing in the new technology, scale-building consolidation and training needed to improve productivity, and, ultimately, improve housing affordability.
The busts in those cycles in housing are acknowledged as the main reason why so many builders and tradespeople prefer not to make permanent hires, prefer not to bring on apprentices and prefer not to invest in scale, technology and systems that would allow them to build many more homes faster and cheaper. After all, why invest in expensive capital and training when there's a high risk you'll be stuck high and dry with equipment mothballed and highly-trained staff leaving to work in Australia as soon as the bust comes.
That's what happened in 2009/10 after the systemic collapses of retail-funded property finance companies and the Global Financial Crisis. Building consents collapsed to lower levels per capita than during World War Two and the Great Depression and an entire generation of just-trained apprentices and subbies jumped on planes to work in construction and the mines in a booming Australian economy through 2010 to 2012 (thanks to China's massive buying of iron ore and coal to fuel its own infrastructure surge unleashed to combat the GFC).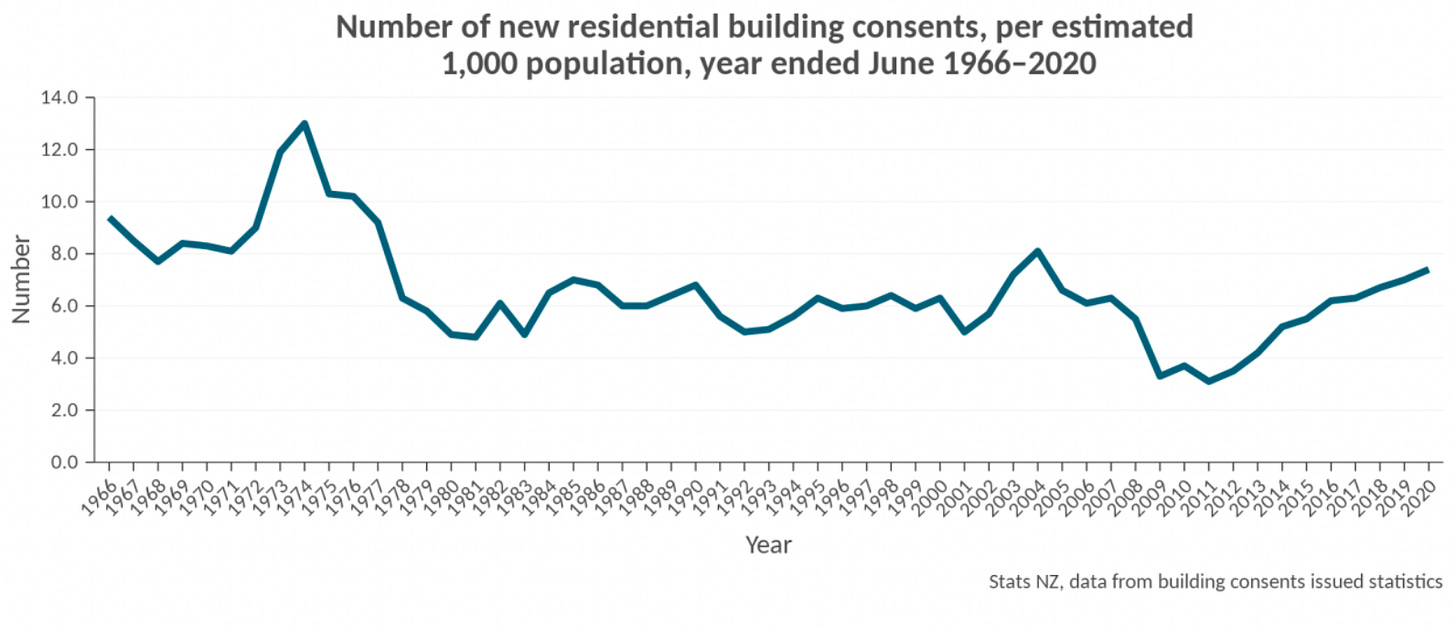 That knowledge and capacity just went. The hope in the 2010-20 decade just completed was that a rebound in the housing sector could be sustained, in part by the Government providing a strong baseline of building demand through Kainga Ora and Kiwibuild, and as bigger firms able to build more complex higher-density projects built up their balance sheets and were able to 'build through' the ups and the downs safe in the knowledge they could handle the buffeting.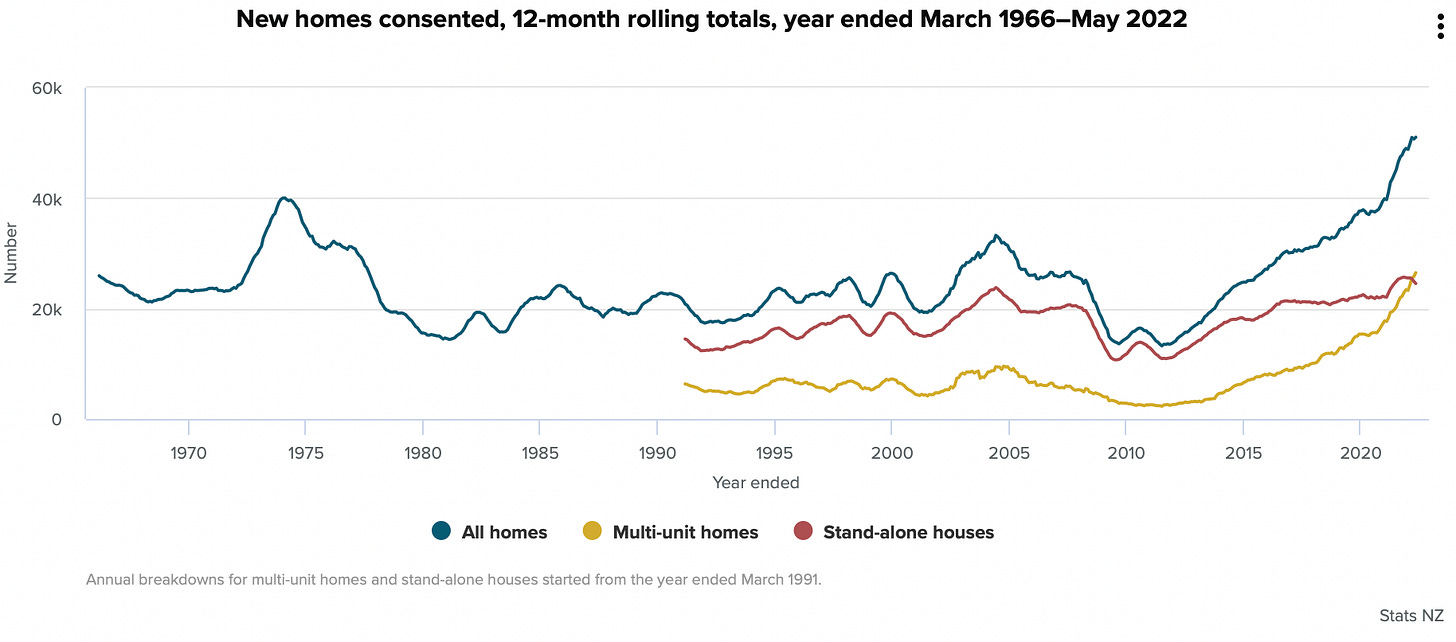 The bust is coming
We've already seen a collapse in residential building intentions in the NZIER QSBO and ANZ business confidence surveys earlier this year as the easy and cheap credit dried up from November onwards, which in turned dragged down house prices from the peaks and reduced some of the incentives to buy off the plan and flick them on for capital gains, tax-free or otherwise.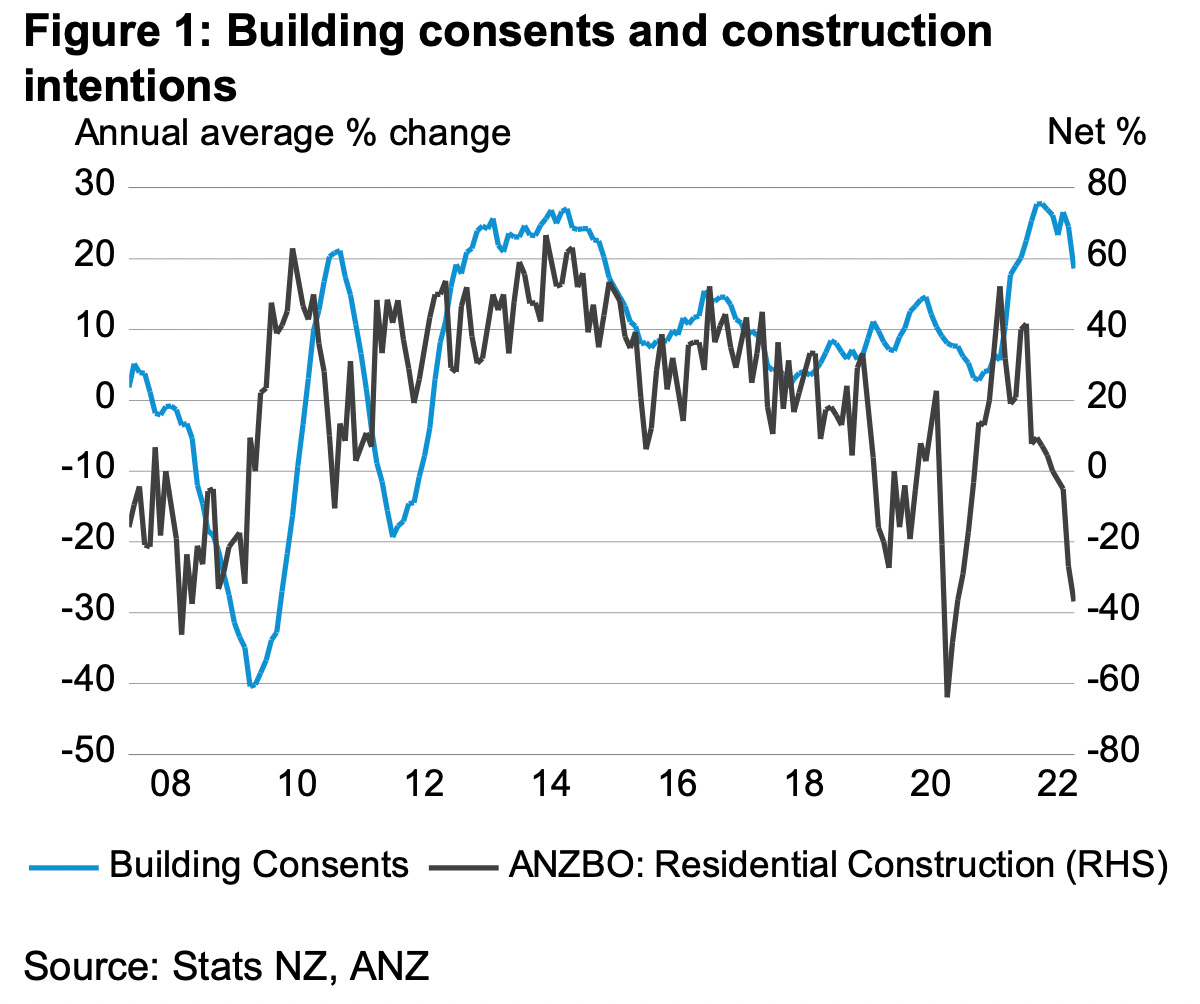 However, on Wednesday morning Carmen Hall reported for the NZ Herald-$$$ from interviews with builders large and small that inquiries for new builds have crashed 70% to 80% in recent months.
"We know from nationwide sales data across a lot of our members, that there's been a decline in interest and a decline in demand of between 70% and 80% over the past six months. Those numbers are eye-watering. This is going to wreak havoc," said Master Builders Association national vice-president Johnny Calley.
Classic Group director Peter Cooney was quoted as saying sales were back down to levels last seen in 2008 because of tighter credit and uncertainty about interest rates. He has been through four boom-bust cycles.
"Workloads are still strong from last year's sales but going forward in six months it will be a whole different ball game. There is going to be some real hurt coming in the construction industry," Cooney said.
"This one has been a lot more sudden than we expected. I would anticipate that it will last until such time as interest rates begin to decline again which will be when inflation is under control," he said.
Interest rate rises and still-very-high house prices were also blamed by others.
"The biggest uncertainty will be how long the cycle takes to turn around. The biggest challenge will be how to bring new housing back to an affordable level," said Venture Developments director Mark Fraser-Jones.
New Zealand Certified Builders CEO Malcolm Fleming was quoted as saying his members had 12-24 months of work lined up. Housing Minister Megan Woods was quoted as saying she was engaging with the sector on the issue.
A dream dying at birth
Meanwhile, there have been reports via BusinessDesk-$$$ in recent weeks from leaked internal documents showing Kāinga Ora has frozen new hiring and building plans because of concerns about cost blowouts now and the long term debt outlook with the new higher interest rates.
The long-held dream of lifting the base of house-building demand to a dependable and relatively high drumbeat to encourage the creation of larger-scale builders of more complex medium density homes may well have just died at birth.
'Engaging with the sector' is a long way from saying the Government guarantees to buy 15,000 affordable medium density homes per year. At present, those numbers are in the low-single-digit thousands, and remain subject to the whims of individual ministers and Governments.
Again, the 30/30 maxim (no more than 30% net debt and taxes being no more than 30% of GDP) is holding the Government back from providing that assured multi-election-cycle demand that the scale builders will want to see before they commit to the scale, technology and skills development needed to make those investments pay through the cycles.
And, of course, the failure to improve productivity much has helped drive the latest burst higher in construction costs (chart below of housing cost inflation in Monday's CPI data) because of a surge in demand without the capacity to respond.
Twas ever thus.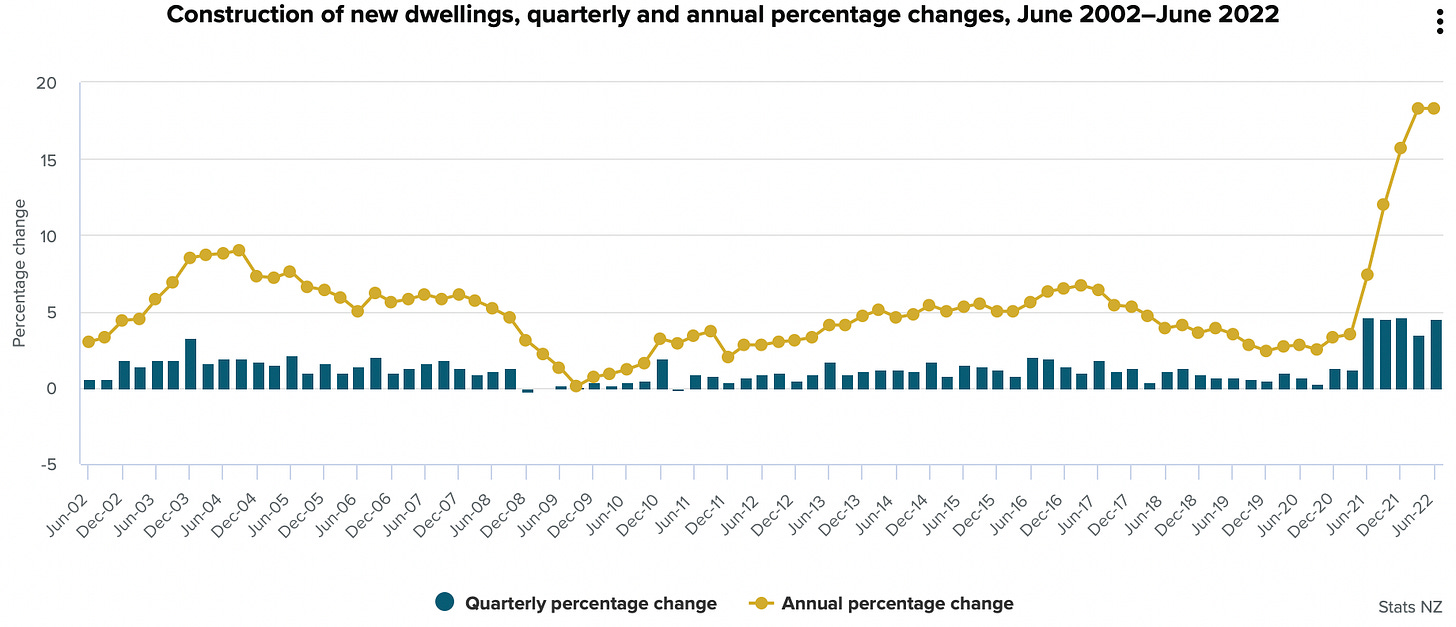 ---