Increase in properties offered at auction wasn't matched by an increase in sales volumes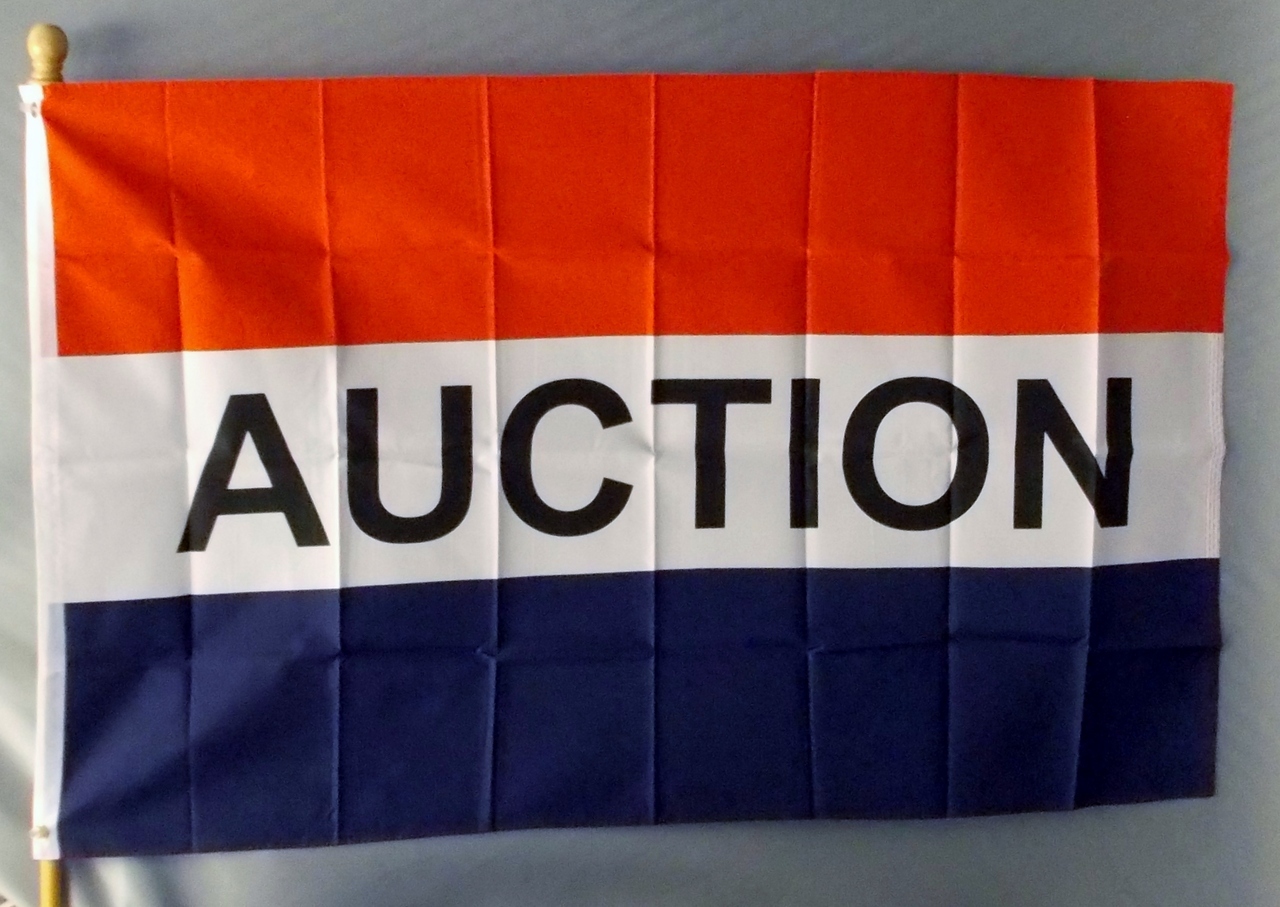 The residential auction rooms just had their busiest week of the year with 489 properties on offer at the auctions monitored by interest.co.nz over the week of 11-17 November.
That was the third week in a row that auction numbers have topped 400, suggesting we could be heading for a busy summer.
Unfortunately the increase in properties being offered was not matched by an increase in sales, with 193 properties selling under the hammer, which pushed the overall sales rate down to 39%. That's the first time it has been below 40% since mid-July.
Of the properties that did sell, just 38% achieved prices that were equal to or above their rating valuations, which was down from the mid-to-high-40% range over the previous seven weeks.
That suggests although buyers are having more to choose from, they are remaining cautious on price.
Details of the the individual properties offered at all of the auctions monitored by interest.co.nz, including the selling prices and rating valuations of those that sold, are available on our Residential Auction Results page.
The table below shows the latest results by district.
The comment stream on this story is now closed.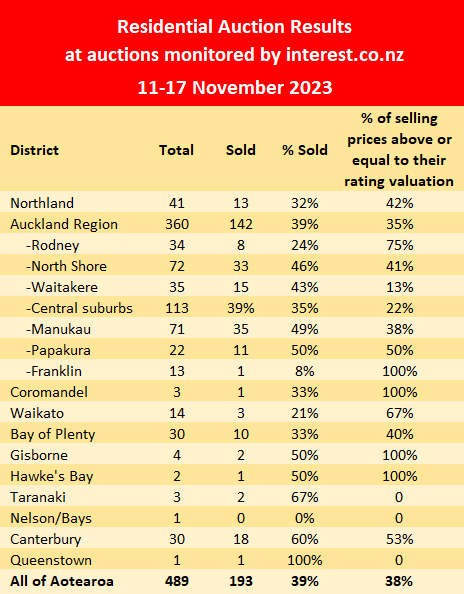 You can have articles like this delivered directly to your inbox via our free Property Newsletter. We send it out 3-5 times a week with all of our property-related news, including auction results, interest rate movements and market commentary and analysis. To start receiving them, register here (it's free) and when approved you can select any of our free email newsletters.