Opinion: The trouble with housing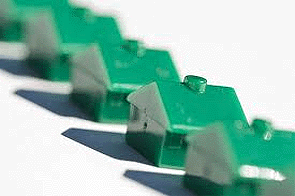 By Olly Newland

The new year has started with a bang (or shall we say a whimper? It depends on your viewpoint) when it comes to property and investment.
A whole lot of new information has been released, some of which paints a confusing picture of what is happening in the market.
Some say that the market is about to nosedive (they have been saying that for over two years now), while others say there will be another boom sooner rather than later. I called 'a flat market' 2 years ago ... and that has been more or less correct up until now.
But as the facts emerge and the reality on the ground is experienced, I think we have turned the corner.
I am not predicting a boom in house prices. But I am predicting a crisis in housing in general, and rents in particular.
This being election year the "for and against" factions will dig in ... so we should avoid taking extreme positions.
Housing is a popular subject for politicians to fight over, especially when an election is close, we will likely see much more finger-pointing on the subject.
This is par for the course, but even so, there is a problem and it is getting worse. No amount of window dressing or political hot air will change the facts of the matter.
Nevertheless there are facts about the current market that cannot be overlooked.
Building Consents Lowest Since Records Began
Building consent figures fell sharply in December, with one economist saying they probably cannot get any worse. Figures from Statistics New Zealand today show the 994 new dwellings, including apartments, authorised in December were the lowest in a December month since the series started in 1965. The number of consents was 27 per cent down from a year earlier, while the 909 dwelling units excluding apartments was down 28 per cent and the 85 new apartments was 8.6 per cent lower.
This is a situation that cannot continue. At this rate, there would be NO building industry in six months -- which is nonsense of course, so some sort of mild recovery is likely. I am certain it will not be enough, however, given the current climate.
What this news is really saying, is that there will be a growing shortage of affordable housing -- a shortage which can only get worse in the months ahead, and which will be very difficult to catch up with.
And remember, building consents are just that. They do not all translate automatically into houses. Indeed it will be lucky if half the consents actually end up as ready-to-live-in houses - so the growing shortage will be even worse than may first appear.
In my view, this can only lead to one thing - a rental shortage and the consequential rise in rents. We are seeing that already. I said this would happen last year in my article "Rents sure to Rise" April 2010
The latest statistics make interesting reading indeed. What they show is there has been a huge surge in people choosing to rent. There will be serious consequences if this trends continues - which I am sure it will. Many have come to realise that renting is still far cheaper than owning especially while capital growth remains so elusive.
Rents Rising - the Facts
Of all the blunders done by the 'powers that be' (the 'gummint') the three most egregious have been:
1. The constant harping by the politicians and the Reserve Bank over the last two years that property prices had 'gone too high' and had to be curbed.
New Zealand is a small country, and when those in power speak, we listen. In much larger economies, the rantings of politicians are often ignored in the hustle and bustle of business. Not so here in little old New Zealand.
2. The attack by the government on residential property investors (landlords) in last year's Budget. The Minister of Finance positively squeaked with pleasure when he announced that depreciation would be removed as a legitimate tax deduction. While it is true that other potential 'nasties' such as ring fencing losses, land tax and capital gains tax were taken off the table, what was left has pushed a fragile market into a Zombie pattern ... which does no one any good.
As the effects of this move became clearer the realisation dawned that this was indeed a colossal blunder because of the exacerbating flow on effect. The property market is sensitive the best of times. Legislative mistakes or unexpected events can produce serious unintended consequences for years ahead.
Indeed the Government has partially recognised the blunder it has made by quietly reinstating much of the depreciation allowances for commercial property. This was due to the fact that the large public property owning trusts were going show massive tax losses - which would have cost the Government dearly in lost revenue.
3. The third blunder was the raising of interest rates by the Reserve Bank in the middle of last year which immediately flowed through to mortgage rates at the time - again slowing the market further than was necessary.
This sent a completely wrong message to the market and the "second dip" recession and the continuing weak overall economy can be at least partially ascribed to this ill-timed move. I bet Dr Bollard would love to reduce rates right now, but that would be a political admission that the double dip recession is a fact - something which the Government would love to gloss over if it can as it is not a good look in election year.
It should also be noted that the flood of shoe-box apartments built during the boom in the cities also dampened the rental market. These are almost all full now so this becomes another source of pressure onto the remaining rental market.
As a consequence of all this we now we see rents rising, and rising quickly after years of stagnation. While there are some capital gains to be made investors were content to leave rents alone but not now with rising costs and slow capital growth.
Let me hasten to add that this is currently an Auckland problem - but it could easily ripple through other main centres in the times ahead.
Today Auckland. Tomorrow the rest of the country.
Auckland rentals are rising, while house sales in the city in January continued the pattern from the last quarter of 2010, firm Barfoot & Thompson says. It noted that while house sales turnover was low key, the rental market was active. Barfoot & Thompson managing director Peter Thompson said the 810 properties the firm let in January were 3.3 percent more than a year earlier but supply was still short. The $416 average weekly rental last month was $5 more than in December and $15 higher than a year earlier. "The lift in rents started in July last year, and January's average has set a new benchmark," Mr Thompson said.
We all realise that Barfoots have an agenda, but what cannot be dismissed are the facts on the ground.
And as if to ram home the point, the latest rental figures complied by the Dept. of Building and Housing and Crockers (one of the biggest letting agents) show that the rise in rents continues unabated:
By way of example rents for standard 4 bedroom houses for January 2011 were:
Mt Eden - $700 per week, up 21% over 12 months
Sandringham - $550 up 8%
Glenfield - $500 up 12%
City Bays - $850 up 15%
Panmure - $467 up 4%
The only significant fall was: City Centre (cheap shoe box apartments) (-13% at $600 (!!) per week) probably caused by the student exodus.
Of the 30 areas in Auckland surveyed there were 24 rises, 3 falls and 3 remaining flat.
The Politicians Climb In
Phil Goff leader of the Labour opposition recently said that there is a growing housing crisis. It so happens he is right in this instance. (Well, I agree with him.) Yes I know it's politics and all that, but even Phil Goff can get the odd thing right now and then.
Auckland is heading for a housing crisis, due to low levels of building consents and because New Zealand's skilled labour workforce is heading across the Tasman, Labour Party leader Phil Goff said today. However, Finance Minister Bill English said later on Tuesday he thought there was still spare capacity in the domestic construction labour market, and that government was focussed on building skills of young people and the unemployed to meet any future shortages.
In answer to Phil Goff's assertion that there is a housing shortage, PM John Key disagreed by playing with numbers. Of course he would say "There is no housing shortage" because to say otherwise would lose him the next election overnight.
And if you look at the figures Key is right, too, (sort of). There are 1.44 million houses in the country. Assuming a population of 4.5 million, you get 3.2 people per dwelling ... which is certainly not overcrowding.
But it's different in different towns. The shortages show up in the main centres and in the much desired suburbs. There is plenty of space if you want to live in Otara, Taihape or Hari Hari.
If we lived in a dictatorship the State could move us anywhere and we would be spoiled for space. But we don't live in a dictatorship and people live where they find it the most desirable.
Hence, shortages in desirable areas, and room to move in others - a state of affairs that cannot last for ever.
The news media have taken up the cry as well with headlines on the same subject: Rental market madness, Rent crisis hits new high and NZ faces home shortage. (It is always a mystery to me why the media suddenly decide to 'expose' these facts, as those of us in the rental business have known about it for a year or more and some of us have been saying so loud and clear.)
Is there a Disconnect?
With all this talk about falling sale volumes you would think that the streets would be deserted and that open homes would be a thing of the past. The statistics aren't showing this yet but at the cutting edge the evidence is mounting.
As an exercise in market research I advised a client how to dispose of two properties which they were keen on selling. They placed two advertisements for properties for sale - one on TradeMe and one through a real estate agent. The first property was in Pakuranga, a 25 year tidy 3 bedroom home in an area where such houses sell typically for around $550-$600K with a recommended price guide of $595K.
Over 2 weekends of open homes 80 groups (approx 195 people) came to the open home and there are 3 offers on the table.
The other property was a 1 bedroom trendy but very old apartment in the central city selling through an agent with a price guide of $390K. Over two open homes 70 groups (approx 160 people) came through that and there are 2 offers on the table.
And as I write I have been informed that both have now sold unconditionally. The house for $570K and the flat for $384K.
Therefore the question is: If the market is flat (which the statistics confirm) why are there hordes of people even bothering to look?
It seems to me that people who were hesitating are now on the move because the world has not come to an end as was widely predicted . The statistics released to date tell what people were doing 2-3 months ago- not what they are thinking today.
It will be interesting to see if the large numbers of people my simple market research revealed, translates into a busier market or not when fresh statistics are revealed in the months ahead.
Population Growth Continues to Strain
Although there is an undoubted haemorrhaging of Kiwis to Australia, the population continues to grow both in age and number nation wide.
NZ population grows to 4.39 million
New Zealand's population continues to grow older, with the median age increasing by more than two years in the last decade, figures released by Statistics New Zealand today show. As of December, the median age was 36.7 years old, an increase of 2.2 years compared a decade ago, Statistics New Zealand said. Meanwhile, in the year to December, the country's estimated population grew by 1.1 per cent to 4,393,500. The population rise was due to a natural increase (more births than deaths) of 35,800 and net migration of 10,500.
As the queue shuffles forward yet another 10,000 houses are required at least to house the increasing population. This has been going on year after year, but we are not building anywhere near enough houses to cope even with this modest increase.
Not everyone can move in with relatives
So all this leads to a real housing crisis and a consequential rental crisis which is bad for the people but good for those who invest in housing.
The market has been "spooked" over the last two-to three years by a series of events starting with the Global Financial Crisis, the collapse of overseas banks and local finance companies, the bailouts of whole countries, badly thought-out changes in tax treatment for property investors, and shocking examples of greed and criminal behaviour emerging both here and abroad. Maybe one day soon the perpetrators of such rip offs as the BlueChip fiasco will get their just desserts.
But despite all these, the market endures, even if there have been some seriously ugly misfortunes on the sides.
A recovery is underway, slowly, tentatively but steadily ... and we can see that in steadily rising international share markets as well as locally which tend to look 6-12 months ahead as a barometer of collective business knowledge.
With this recovery comes a new raft of stresses and strains.
Housing, rents and the building industry will be one of the first to feel these strains as they also recover, with the certain increase in costs and prices that inevitably follow.
Property investors would do well to stock up early in preparation for the better times that assuredly will arrive.
Olly Newland
February 2011
http://www.ollynewland.co.nz/
© 2011 Olly Newland. Used with permission.