Opinion: The game changers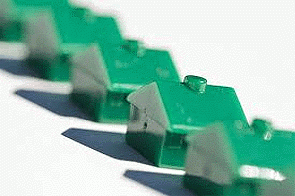 By Olly Newland

The events of the past three years (and especially the events of the past three weeks) have changed the economic environment to a new place for a long time to come.
The changes have meant severe financial stress for many, and it is now increasingly difficult to predict with any certainty the direction of the property market (or any market) so as to make rational decisions on the future.
The main 'Game Changers', in my view, are listed below. As more changes arise it will require a continuing nimbleness of mind and decision-making to keep ahead of the game.
In this article I will attempt to pull together a view of 'Where To From Here?' for the property and investment market and see if some order and sense of direction can be deduced from the realities that we now face.
Each 'Game Changer' as I see it is either positive or negative (sometimes neutral) for property investors when the medium and long term view is taken i.e. over the next one to three years. I have rated each one accordingly.
With some notable exceptions, most of the consequences have arisen from unfortunate events and tragic circumstances. No professional investor with an ounce of humanity should derive pleasure from that - but we are where we are. To pretend otherwise is to fudge the facts.
Game Changer Number 1 - Christchurch Earthquake
Tuesday 22 February 2011 will go down in New Zealand's history as an event that was THE 'Game Changer' for NZ.
This natural disaster, and its aftermath which is still playing out, will not only change the lives of the citizens of Christchurch, but everyone else in this country for years, perhaps decades to come.
It is a personal and economical tragedy for tens of thousands of people. Up and down the country there is universal sympathy for the victims and their families (as is right and proper).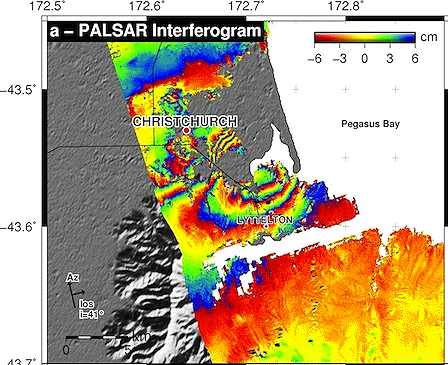 But there is another side to this event that has to be addressed. The question has to be asked: How will the property and investment market going to react to this event?
The good citizens of Christchurch certainly need to know as a matter of urgency. Their homes and businesses have been destroyed or damaged. The Prime Minister has already said that at least 10,000 homes have to be demolished and as many as a hundred thousand severely damaged along with much of the city centre. These figure are a preliminary indication, naturally, but they underscore the impact of the disaster.
You cannot have destruction on such a scale, coming on top of all the other high-impact events that have occurred in recent times, without severe and wide-ranging consequences to follow.
The Consequences (-)
In my view this will be a large negative in the near future as the most unfortunate events play out. But in the next few years it will turn positive (+) in the investment sense, as large scale rebuilding and tens of billions of dollars pour into the economy.
Simply put, you cannot have such amounts of fresh new money enter the market without a large part having the effect of driving up prices, costs, and wages. Much of this is directly aimed at the property market which will ultimately benefit as a result.
Game Changer Number 2 - the Wider Aftermath
As with Game Changer Number 1 above, the Christchurch earthquake will likely keep the economy in recession longer than might have been. The dole queues will lengthen, and businesses in the region will suffer.
Already it has been suggested that 75,000 people have fled Christchurch and no doubt just as many more would if they could.
Over time, many will return but these will be in turn followed by other leavers - those who will have taken a little longer to take the plunge and leave the region. The inevitable aftershocks will confirm decisions in many minds - and I believe that many will leave Christchurch never to return.
They have to go somewhere. It seems logical to me that some will go to Australia, or more likely, to other New Zealand towns and cities. The big magnet will be Auckland (where there is momentum created by its size) and perhaps Hamilton, Tauranga (and all the towns between) will see an inflow.
After all, if you are looking for a job, or a place to set up a business, you would be unlikely to go to a small hamlet. You would head for where the action is.
This migration will put pressure on rents and affordable properties ... with the inevitable result that both rents and house and prices will rise in the medium and long term.
Indeed, in the long run, the earthquake may prove to be the 'recession buster' -- billions of dollars will be spent on re building, construction, and repairs, whether in Christchurch or elsewhere for that matter.
The Consequences (+)
Very soon (if not already) large numbers of shell shocked Cantabrians will be looking for alternative accommodation for themselves and their businesses. In the short term this is negative (-) because of the stresses and strains that will arise but in the long term it will turn to a positive (+) as new and existing homes are snapped up with moneys paid out by insurance and the the EQC. The end result will be increasing prices, wages and related costs.
Further note: The terrible earthquake and Tsunami in Japan will also have far reaching economic effects. The demand on our resources (timber, steel, labour etc) are going to greatly increase because of the rebuilding of Christchurch. In the very near future there will be even a greater demand for these same resources from Japan. We will face a serious crisis of demand for resources in the making.
Game Changer Number 3 - Changes in Depreciation Rules
In May last year the Minister of Finance changed the tax rules for residential investment properties because the Government perceived that the market was running red hot. (Too bad that he was two years too late.)
By wiping depreciation on property investments, in one fell swoop Bill English has put up investors' costs with the inevitable result. As the tax benefits are wiped, landlords will naturally look around for some means to recoup their losses. This will be done by deferring maintenance (= lost jobs) and by increasing rents.
I thought the battle had been won in the 1970s when the then Labour Government heavily taxed 'speculators' resulting in property prices and rents rising a further 40% on top of the 50% they had already risen. But it seems politicians never learn.
The Consequences (+)
I have no doubt that rents will rise sooner rather than later - especially in the suburbs that are close to transport, schools and shops. Starting in Auckland the demand will spread out, like ripples in a pond, and it would not surprise me at all if rents doubled in the next few years: A bonanza for investors, and a severe burden for renters.
The short-sighted politicians have unnecessarily created a potent cocktail leading eventually to shortages and cost increases. From an investor's point of view this will turn out to be a great positive.
Game Changer Number 4 - Leaky homes
Although it has been out of the headlines for a month or two, the 'rotten house syndrome' is still with us in the form of leaky homes needing major repair. This problem is an elephant in the room ... causing large distortions in the market.
Almost a decade of new-built houses have been effectively taken off the market, or sold at fire sale prices because of this debacle. Thousands of people, who have lived blameless lives, have been financially disadvantaged by this nightmare and face horrendous costs trying to recover from it. The number of houses so affected is in dispute, but runs into many thousands, with many more issues hidden by owners trying to avoid the problem.
However, if any good can be made out of it, it has dramatically improved the quality of even the cheapest houses and has tightened up the market even further creating a housing shortage mainly in the main centres.
The PM John Key, when asked about a housing shortage said that there was 'no housing shortage' and, as I have stated before he is right in one sense. Statistics New Zealand say that there are 1.4 million dwellings in the country. If you take the population at 4.3 million we have only 3.2 people approximately per dwelling - hardly over crowding. This may be an over simplification but that's what the figures suggest.
The trouble, is that a large number of the houses are in places that people don't want to live in. There are plenty of houses if you want to live in Taihape, Hari Hari or Tokoroa.
As we do not live in a totalitarian society people live where they want to - not where they are told to live to balance up demand. Hence it is in the main centres where the shortages are the most acute and it is the main centres where the pressure on housing will most certainly arise.
The Consequences (+)
Add these woes to the others and there can be only one answer: Yet more pressure on prices, rents and demand with the inevitable results.
Game Changer Number 5 - interest rates
Lower interest rates - not seen in this country in a generation - are a game changer of extreme importance.
For much of the time through my investment career interest rates have been stubbornly high: Close to 10% for standard first mortgages, and much more for mortgages in excess of the usual two-thirds.
Many of us investors with grey hair can remember how mortgage rates reached 18% to 22% during the inflation of the 1980s ... and how some of us managed by constantly revaluing our properties in order to draw down more money with which to pay the interest!
Current interest rates have fallen to an extremely low level, historically speaking. These have made property investment a paying proposition - almost. The longer they stay down, the more difficult it will be to raise them.
Just imagine what would happen of mortgage rates went up their previous levels. Do the numbers for yourself: Run an interest rate of, say, 11% or 12% across your current mortgages and work out how long you could hold out. Not very long I suspect.
Low interest rates make investment in commercial property particularly attractive as yields drop and prices rise. Three years ago a typical block of shops may have sold with a 9% yield. Now you would be lucky to get 6%. (Put the other way: those same shops have increased in value by one-third - and that's before you count any rent increases! The value of commercial property is based on its return unlike residential property which has the same value whether vacant or rented.)
Last week the Reserve Bank of NZ cut the OCR by 0.5% bringing down interest rates even further. I personally believe this was more of a political move than a necessity, as banks were cutting rates already - further downward movement seems unlikely.
Indeed, this cut may hasten the day when inflation returns, bringing a bonus for some and difficult times for others
The Consequences (-)
Enjoy the low interest rates while they last. Now may be the time to consider fixing rates for as long as possible because of the threat of inflation and the consequential higher interest rates which are a distinct possibility.
Game Changer Number 6 - The Global Financial Crisis
The Global Financial Crisis was the game changer of all game changers. As you may know I wrote a book The Day the Bubble Bursts in 2004, revised and re-issued in 2006. From previous experience I realised that the crazy boom starting around 2002 could not last.
Exactly how or where the break would come I could not tell exactly, and certainly the words 'sub-prime mortgage' meant nothing significant to me. (How innocent we were.) I doubt if many of us had ever thought about the subject at all. That's all different now.
One thing I knew for sure was: The party had to end.
Then it happened, and we remained transfixed for days and weeks, hardly believing our eyes and ears. Share markets collapsed, long established worldwide businesses vanished, and a whole bunch of crooked money cheats were exposed for what they were.
The mind-numbing timeline of events went like this:
(a) Between 2004 and 2006 interest rates in the US rose from 1 percent to 5.35 percent. Homeowners began defaulting on their mortgages, particularly 'sub-prime' loans (high-risk loans to people with poor credit records).
(b) By September 2008, 4.6 percent of US mortgages were 90 days in arrears. More than seven million Americans are expected to default on their mortgage payments by the end of 2010. Four million will lose their homes.
(c) Banks all over the world, which had bought US mortgage debt as an asset, suddenly owned a lot of bad debt. Billions of dollars were wiped from their balance sheets.
(d) Banks started running out of cash and had to borrow money from each other. Soon there was no-one left to borrow from. Beginning with Lehman Brothers in the US, banks all over the world came under strain and collapsed.
(e) The US Government bailed out its financial industry at a cost of $1.18 trillion. Trillion!
(f) The cost of the EU rescue package was $2.18 trillion, to buy faltering banks and guarantee loans. The UK's government rescue package amounts to $1 trillion.
(g) In October 2008 Iceland declared national bankruptcy, and became the first Western country since 1976 to accept an International Monetary Fund bailout.
(h) The Bank of England says the world's financial firms have lost $4.82 trillion. More than 100,000 banking jobs have been lost worldwide.
(i) Globally, taxpayers have now spent around $13.39 trillion (that's $13,392,103,900,000) to shore up the world's banks. That amount is predicted to increase.
Today the Governments and banks around the Western World (with the exception of Australia whose turn is yet to come) are still printing more and more money -- and we all know what happens if you supply too much of any commodity: the price goes down.
All going well, we will recover and get back to steady growth.
That could be very good for those with hard assets such as property because inflation is the investor's friend. The risk is that it all goes put of control and we have a a tsunami of inflation.
The Consequences (+) and (-)
These events are yet to fully play out, but the crisis was game changer the likes of no other. More and more money must eventually lead to inflation -- and for owners of real property this could be a very good thing. But inflation brings with it the seeds of its own destruction. Inflation robs savings, distorts trade, and devalues money. Out-of-control inflation ('hyper inflation') has very serious consequences that will not benefit anyone INCLUDING property investors
Game Changer Number 7 - Building industry at a standstill
Building consents hit eight year low
Home and commercial building consents slumped to an eight-year low in January, down 19 per cent by value on the same month last year. Home building consents alone have collapsed by almost a quarter in the past year. The figures were for the month before the latest big earthquake in Christchurch. There was a small lift in non-residential consents, up 2.3 per cent in January, (Statistics New Zealand). But overall, the value of consents for homes and other commercial building fell 11 per cent to $537 million. January it typically a low month for consents, but this year was the lowest value since February 2002.
In January, consents were issued for 90 new apartment units and 777 other homes. The total of 867 new homes was the second low.
Only last week a well respected building firm Sovereign Homes went into liquidation, another victim of the glacial building industry.
Will the Christchurch quake help the building industry?
In the long run yes. However I believe it will be years before the industry can make a real start in that city, and certainly not while the shaking continues.
In the meantime, the building industry will have to limp along ... surviving on such scraps as repairs and renovations, re-cladding leaky homes, building extensions, decks and garages and some commercial work.
The Consequences (+)
This will certainly end up as another pressure point in the market, and for those with patience could be a windfall as shortages in the affordable housing area increases dramatically. Simply put, there are NOT enough new dwellings being created where they are needed. Couple this with the glacial response from local governments to rezone land for residential use, and the even more glacial process for permits and the creation of infrastructure, and we have the perfect recipe for more and higher costs.
Game Changer Number 8 - Immigration and Population Growth
The latest statistics show that net emigration and immigration are see-sawing between positive and negative. These latest events will not help as tourists and potential immigrants hold off, and the displaced decide that greener pastures lie across the ditch in Australia
However the population of NZ is still growing with live births exceeding deaths plus overall positive immigration. The number of births again outstripped the number of deaths in New Zealand in the year ended September 30, statistics show.
Births continue to outstrip deaths
Statistics New Zealand said there were 34,940 more births than deaths, with 63,730 births and 28,790 deaths. It said the excess of births over deaths had been relatively stable in the last four years, averaging about 34,800 a year. It was known as natural increase and had risen from a low of 25,900 in the September 2002 year.
If we have 30,000 plus more people each year we need at least 10,000 more houses as the queue shuffles forward.
We are not covering this figure by far especially when you take in account the net migration figures, demolition and now the earthquake
Game Changer Number 9 - Sales dramatically slower
The latest Real Estate Institute of New Zealand (REINZ) figures show more doom and gloom for the property market. The total value of house sales dropped over $350 million from November to December with the number of listings, sales and house values all down. Some 4,397 houses were sold in December, down from 5,138 in November and 560 less than the 4,957 properties sold in December 2009. The total value of sales for the month was $1.9 billion, down from $2.26b in November.
Slower sales have a powerful effect on not only the real estate industry but all the ancillary industries as well. Every time a house sells, a large number of jobs are engaged from the movers and packers, through the decorators, insurers, painters, furniture and homeward companies, appliance suppliers, and trades in general.
So now we have a market that is stagnating, but not 'collapsing' as some forecasters predicted. Two or three years ago the gloomsters were announcing 'End of the World' scenarios with predicted falls of 30%, 'Falling Knives', and wholesale devastation. They have proved to be spectacularly wrong -- in some cases hysterically wrong -- with the general housing market wobbling within a plus or minus 5% range.
Yes, of course, there have been some very ugly losses, especially in the property development sector, lifestyle blocks and cheap shoe-box apartments, but for solid, friendly homes in leafy suburbs it's not been too bad at all.
The Consequences (+)
This very slow turnover and the consequences to the general economy will have the politicians worried. This is election year remember, and the rhetoric and finger pointing is is yet to begin in earnest. But it will. Housing, I predict will be a very serious election issue as rents rise, and accommodation dries up.
Game Changer Number 10 - Rents Sure to Rise
One of the most overlooked issues in this whole property business is the fact that neither residential or commercial rents have risen to any degree over the last ten years, despite property prices doubling in value during the same period. In other words, tenants are now renting or leasing properties for half the amount they were paying 10 years ago, and we as investors are effectively subsidising tenants out of our own pockets. Residential landlording is the worst performer with yields being around net 3% to 4% on a good day on current values.
Commercial is not much better, and investors are only staying quiet because yields are dropping i.e, values are rising coupled with the fact there are still some good tax advantages with commercial that residential no longer has something - a fact that is not so widely known.
This situation has to change. I feel confident in saying that over the next few years rents, especially residential will rise dramatically. This in turn will put pressure back on the housing market as tenants, who are currently enjoying subsidised lifestyles, will see that owning is a better alternative to renting.
Like the shampoo ad says: This will not happen overnight but it will happen within the next 2-3 years at the most.
Auckland rentals are rising, while house sales in the city in January continued the pattern from the last quarter of 2010, firm Barfoot & Thompson says. It noted that while house sales turnover was low key, the rental market was active. Barfoot & Thompson managing director Peter Thompson said the 810 properties the firm let in January were 3.3 percent more than a year earlier but supply was still short. The $416 average weekly rental last month was $5 more than in December and $15 higher than a year earlier. "The lift in rents started in July last year, and January's average has set a new benchmark," Mr Thompson said. "A shortage of properties to let combined with landlords looking to improve their operational returns on their investments is behind the rent increases."
The Consequences (+)
Rising rents, which have stagnated for so long, will have renters throwing away their rent books and looking to further freeze any more rent increases by becoming house buyers instead. Too bad it will be too late for many who remain destined to be renters for life.
Game Changer Number 11 - Oil
The Middle East and the oil-producing nations are at each other's throats and in turmoil. It is too early to predict where this will lead except one thing is for sure: Oil will continue to remain expensive and probably even more so in the years ahead.
The Consequences (-) (+)
Increasing transport costs will force people back closer to the main centres, closer to transport, and to shops and schools. Living on the main road will be popular once again, and for investors, buying on the main road is the shortest path to greater profits.

Summary
Through the smoke and haze of confusion it seems to me that in the long run the signs are very positive for property.
It is unfortunate that some of this positivity comes from the misfortune of others but this has always been so, with investors having had their fair share of misfortune as well.
The flat market and stagnant rents, combined with the new and existing pressure points all seem to point in the same direction: Higher prices, higher rents and higher profits for those prepared to be both vigilant and patient.
There are going to be some very interesting times in the months and years ahead.
Olly Newland
March 2011
http://www.ollynewland.co.nz/
© 2011 Olly Newland. Used with permission.