Kevin Podmore puts "proposals" to St Laurence trustee on his NZ$20 mln guarantee to investors; Bankruptcy and/or liquidation proceedings possible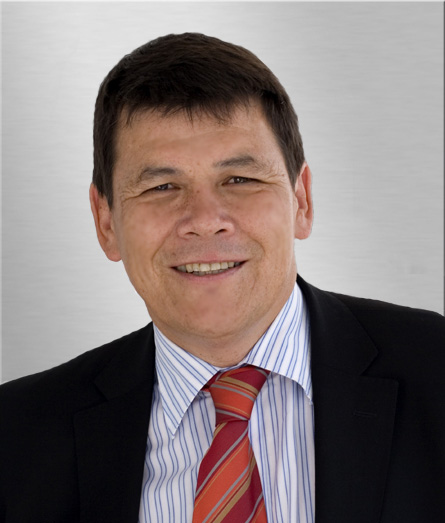 By Gareth Vaughan
Former St Laurence managing director Kevin Podmore may soon be facing bankruptcy and/or liquidation proceedings after failing to deliver the NZ$20 million he pledged to St Laurence investors if the property financier fell over.
Matthew Lancaster, head of corporate trust at St Laurence's trustee Perpetual Trust, told interest.co.nz Podmore and three companies controlled by him have provided proposals related to the guarantee he made to St Laurence secured debenture holders when they approved his moratorium proposal in 2008. Under the guarantee Podmore pledged to cough up NZ$20 million if St Laurence was placed in receivership or liquidation and 15 months later there was a shortfall in repaying debenture holders.
St Laurence was placed in receivership in April 2010, there is a significant shortfall and the 15 months is now up.
In their latest letter to investors St Laurence's receivers, Barry Jordan and David Vance of Deloitte, noted Perpetual had moved to enforce the guarantee as soon as was possible. This meant Podmore, and the only other director of the guarantor companies, Aeneas Edward O'Sullivan, had three months from late July to pay up or put an acceptable proposal to Perpetual.
Lancaster said yesterday: "We've now received proposals from each of the guarantors. They have only just been received and we are currently assessing them. To the extent that any or all of them are unacceptable, we will have to decide what other action to take, including bankruptcy and/or liquidation proceedings."
The three companies party to the guarantee are Auguste Albany Limited, Auguste Finance Limited and Neuhaus Stonefields Limited.
An insolvent St Laurence was tipped into receivership by Perpetual on April 29 last year owing 9,431 secured debenture holders NZ$212 million in principal and NZ$27.1 million in interest after Perpetual rejected a proposed debt-for-equity swap from Podmore.
Jordan and Vance say they expect the total return to secured debenture holders to be "almost certainly" near the low end of a 15 cents to 22 cents in the dollar range with the "key asset" potentially impacting on the size of the final distribution being Podmore's guarantee.  St Laurence secured debenture holders separately got back 10c in the dollar during St Laurence's moratorium on repayments, prior to the receivership. They then got an initial receivership repayment of 9c in the dollar during January and a second payment of 3c late last month.
According to PricewaterhouseCoopers' independent appraisal of the St Laurence moratorium plans, the guarantors' shareholder funds didn't meet the NZ$20 million threshold at the time of their 2008 report. And in April last year Podmore, who received NZ$450,000 annual pay from St Laurence, told interest.co.nz the shareholder funds were only worth about NZ$4 million and that his personal assets were "minimal" because all his wealth had been tied up in St Laurence.
Yesterday Podmore didn't return phone calls seeking comment.
PwC's report - by partners John Waller and Bruce Wattie - noted that: "It is important to acknowledge that failure to raise the $20 million could trigger personal bankruptcy for Kevin Podmore and that the guarantee is a statement of commitment by Kevin Podmore. It firmly links his interests with those of the investors."
St Laurence capital note holders, owed NZ$12.3 million including interest, won't get anything out of the receivership. St Laurence had a loan book with a face value - before provisions - of NZ$74.7 million when Deloitte was appointed receiver. All but one of its 14 loans was in default.
In 2008 St Laurence investors agreed to a complicated moratorium plan. The plan was for 70% of debentures (reclassified in the restructuring as "A" debentures) to be repaid by the end of 2013, the rest by 2021 ("B" debentures) and the capital notes repaid by 2034.
Under the terms of the moratorium, the guarantee was only payable if there was a shortfall to secured investors 15 months after the date of receivership. In their last letter, dated September 23, Jordan and Vance said: "The current statements of financial position of the guarantors indicate it is unlikely that the full $20 million will be realised. If an acceptable repayment proposal is not received Perpetual Trust have the ability to initiate bankruptcy and liquidation proceedings."
The Financial Markets Authority is probing St Laurence's demise.
This article was first published in our email for paid subscribers this morning. See here for more details and to subscribe.