Near impossible for quake-hit residents to find short-term rental accommodation, REINZ says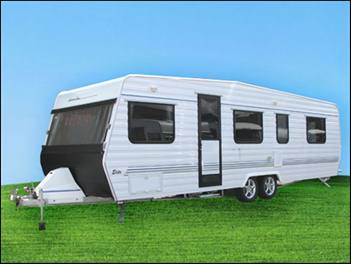 Christchurch has a crisis where it is near impossible for quake-hit homeowners to find short-term accommodation while their homes are being repaired, the Real Estate Institute of New Zealand (REINZ) says.
REINZ Christchurch director Tony McPherson said he understood all government-provided temporary accommodation was full, while motels and other accommodation houses were also at capacity. He called on the government to provide further assistance for Christchurch residents needing places for short-term stays.
McPherson said the rebuilding of many severely damaged Christchurch homes was in danger of being delayed by the complete dearth of short-term rental accommodation, following a survey of real estate agents who manage 11,500 Christchurch residential rental properties, who said there was virtually nothing available.
Two thirds of those surveyed last week by the Institute needed to re-locate tenants so repairs to damaged homes could be carried out, he said.
"Most are finding it either 'impossible' or 'very difficult' to find alternative accommodation for tenants and home-owners who need a short-term place to stay," McPherson said.
"If people cannot move out, it creates very stressful living conditions as building crews try to work around them. In many cases it is impossible to do the work with people still resident and when residents do tough it out, it causes delay and adds to the cost," he said.
Typically people needed to move out for 3-4 weeks and beyond while major repairs were completed.
The crisis in rental accommodation was deepening as the recovery phase started to head towards rebuilding.
"There is huge pressure on rental accommodation in the city from people who have been forced out of the red zone, the large short-term workforce in the city there to assist with the recovery as well as the normal seasonal demand from tertiary students. Motels and other accommodation houses are full restricting accommodation for tourists and squeezing incomes of those reliant on the tourism industry," McPherson said.
He said his understanding was that the temporary accommodation made available by the government was fully occupied.
'We need a circuit breaker'
"There is a need for a circuit breaker if the rebuild of homes is to be carried out efficiently. Without it the rebuild is in jeopardy causing further frustration, delay and unnecessary stress on Christchurch people who now want to get on with their lives," McPherson said.
"A greater allocation of short-term rental accommodation by the Earthquake Commission or the Department of Building and Housing would assist. Alternatively, finding solutions for the temporary workers who are moving into Christchurch would relieve the pressure," he said.
The stock of rental accommodation had shrunk in the last 18 months as houses were been red-zoned, re-occupied by owners or sold.
Rebuilding work could be further accelerated if those who had to move out were provided containers to store their furniture and other possessions in while properties were rebuilt, he said.
The survey of Real Estate Institute members found:
66% need to relocate tenants for repair work
41% are finding it "impossible" to relocate tenants and either tenants are needing to remain in situ (35%) or are needing to vacate without being relocated (6%).  A further 44% report finding it extremely difficult to relocate tenants 
Agents surveyed  manage approximately 11,500 residential rental properties in Christchurch
What's available?
A quick Trade Me search of rental accommodation in Christchurch City with the keyword "short term" produced 49 listings.
Included was this 8.9 metre caravan in Beckenham (see pic above) for NZ$700 a week. 
- 8.9 meter Leisure Line Elite Caravan
- Need a home while your house is being repaired? We will transport this top of the line, nearly-new, luxury caravan to your site. 
- Sleeps up to 7, including bunks for children. But best suited for a couple, or small family.
- Kitchen with gas stove top, oven, fridge, microwave and pantry
- Shower/toilet 
- Stereo system
- Overhead cupboards, wardrobe and drawers, table and seating
- 2 TVs
-Fully equipped with everything you need except a washing machine.

No Pets

Short term tenancy available Sunday 18 March

Minimum short term rental is 1 month. $120 per night for anything shorter.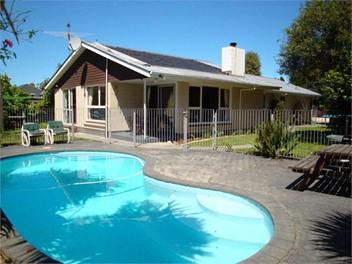 Another example is this four bedroom house in Avonhead for NZ$1,470 a week:
4 bedroom house with 2 bathrooms.

Fully Furnished and equipped just bring yourself and suitcase.

Available as secondment for short term insurance stays,earthquake re-build commuters, professionals and holiday makers.

AVAIL FOR HOLIDAY RATES FROM:$210PN FOR 3 PPL. Extra charge per person thereafter. Families of 4+ ppl pls enquire for rates.

MINIMUM WEEKLY RATE $210pn ($1470pw)negotiable depending on no. of people and length of stay.
Linen Fee: $10 per person per stay
Departure Clean: $85.00 per stay
Bond: $150 per stay. Fully refundable.

NO EARTHQUAKE DAMAGE.

"3 HEATPUMPS"

FULLY FURNISHED & EQUIPPED holiday home. PH,INTERNET,ELECTRICITYconnected Very Popular Avonhead Holiday Home for professionals, groups and families available for rent from above dates.

Fully furnished and equipped including linen just bring yourself:

- Sleeps up to 12 people (short term).
- 4 dbl bedrooms,
- 2 bathrooms(ensuite), 
- 2 living areas,
- Dishwasher
- Microwave
- Washing Machine
- 3 x Heatpumps
- All linen,crockery,cookware,etc included
- Broadband Internet& Computer included
- Telephone included
- Electricity Included(but also negotiable)
- Dbl garage
- Fully Fenced Pool
- Fully Fenced Yard
- Garden and Pool maintenance included
- Cleaner & Property Manager available
- BBQ area
- Sunny patio
- Pets negotiable
- Smoking Outside only
- Quiet Street in good neighbourhood
- University & College of Education Close
- Airport Close
- Buses, shops, cafe, parks, schools, childcare 2 mins walk


**Must be agreeable to police and credit check if not business clients**

Lovely spacious sunny family home. Very popular fully equipped holiday rental. Very quiet St in nice established neighbourhood with very good neighbours. AIRPORT 5 MINS.

RENTAL RATES: tariff based on number of tenants and length of stay. 
Weekly,Nightly, Monthly rate please enquire.