Christchurch timber house building firm ready for the city's rebuild, but facing insurance payout, regulation and subdivision delays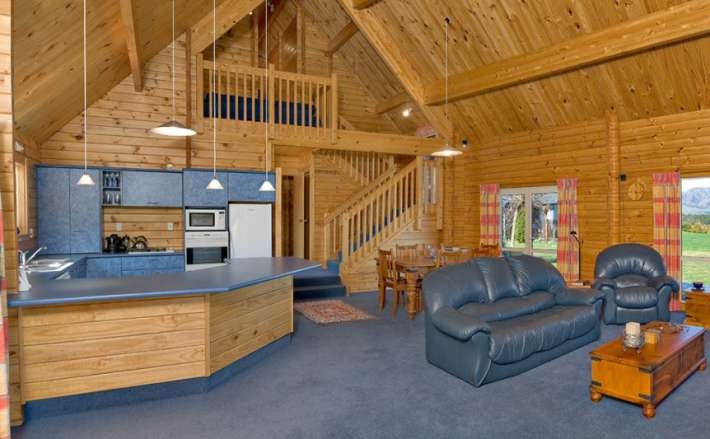 A Christchurch house building firm says it is ready to build in the city, but is facing delays as residents negotiate insurance payouts and wait for subdivisions to come on line, and as the Department of Building and Housing dallies in its introduction of new building guidelines.
Meanwhile, the price of workers such as painters and plumbers is on the rise, although the prices of materials such as timber have been more stable, general manager of Kaiapoi-based Fraemohs homes Keith Love told interest.co.nz.
Christchurch is gearing up for a NZ$30 billion rebuilding project which is expected to contribute to half of New Zealand's GDP growth over the next few years. The Reserve Bank has said it is keeping a close eye on inflation pressures stemming from the rebuild as it determines how long it can keep the Official Cash Rate on hold at 2.5%.
Most economists are expecting a 25 basis point hike in the OCR December this year, as the rebuild gets underway and other sectors of the economy pick up. However, expectations are being pushed back into 2013 as the rebuild is delayed by aftershocks and as the wider economy struggles to regain momentum.
'We're ready and waiting'
Fraemohs has built timber houses for 40 years, and was currently building about 30 houses a year. Love told interest.co.nz that demand for timber homes was increasing as people saw how well they performed during the Christchurch earthquakes.
However that increase in interest had not resulted in many more housing starts due to delays faced in the city. And these weren't just the regular reasons like insurance problems and aftershocks - Love said people were now managing to get insurance for new homes. It was the processes before that which were the problem.
"There's quite a bit on confusion out there in terms of getting assessments done, and negotiating [insurance] settlements," Love said.
Some red-zone home owners were worried about the cost of replacing their house, and many were wanting to spend time negotiating with their insurance companies rather than take the government's red-zone offer. Others were happy with the red zone offers, but then still had to find another place to live.
"All those people have to decide where they want to live – where are the sections – and what can they afford. That's all taking some time," Love said.
There was also time involved waiting for new subdivisions to come to title.
"There is a time process to develop a subdivision and get title through. It takes time. You've got to put in roads and services," Love said.
'Tell us what the requirements are'
Extra pressure was being put on house prices due to more stringent foundation requirements, as well as scaffolding and health and safety requirements for the builds.
Foundation requirements for houses being built in certain areas, such as 'green-blue, or TC3,' were not available yet. The industry was still waiting for the Department of Building and Housing to come back to them on that.
"So for anybody who's on 'green-blue,' we can't design a house for them, because we don't know what foundation is required. [The new requirements] were supposed to be out in February, and now they're saying April. So it's close. We need it," Love said.
"We have to say [to customers wanting to build in those areas], 'we can't help you until we get the guidelines from DBH'."
There are about 28,000 properties in green-blue/TC3 zones, which are dubbed as having the most badly damaged land which is able to be economically repaired.
Price pressures
When it came to individual sections, Love said he thought prices further out of town, into the country, were "probably realistic".
It was the cost of workers, rather than materials, which was currently putting upward pressure on house prices in the city.
"There's some pressure on some of the sub-trade prices, particularly those that are already busy doing repair work, like painters, plumbers, and electricians. Obviously there's a supply and demand [factor], and there's pressure on cost there," Love said.
The more stringent building requirements were also leading to costlier builds. For example, for a conventional house, if a concrete floor before the earthquake was NZ$100 a square metre, then a new 'Rib Raft' foundation - a type of concrete flooring Love believed would become the norm in Christchurch - would cost about 10% more.
That type of foundation, also known as a 'waffle floor,' had begun to be used more regularly.
"It's a concrete floor, but it's got concrete ribs underneath it going in both directions. You put big blocks of polystyrene down on the ground, and you leave gaps between them, and you fill those gaps with concrete and steel, as part of the concrete floor," Love said.
"I think all concrete floors will become that really."