Home loan affordability improves in April, and the competitive mortgage market improves the outlook the latest Roost report shows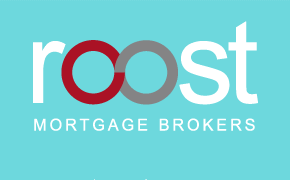 By Bernard Hickey
Home loan affordability improved again slightly in April as the national median house price fell and interest rates remained at record lows.
A surge in competition between banks to win and keep new business has also improved the affordability outlook.
The Roost Home Loan Affordability monthly reports show affordability for young working couples remains near its best levels in almost eight years, although affordability for home buyers in central Auckland, Wellington and Christchurch remains difficult.
"Banks are competing hard for first home buyers, investors and those trading up or down," said Colleen Dennehy, a spokeswoman for Roost Mortgage Brokers, which sponsors the Roost Home Loan Affordability report from interest.co.nz.
"They are offering deals through brokers for those wanting to renegotiate an existing loan or get a new loan for a property deal," Dennehy said.
Banks have been cutting their fixed mortgage rates since late April as wholesale interest rates have fallen and banks intensify their competition to try to boost lending growth.
The interest rate outlook has been lowered on financial markets in recent weeks as the worsening European debt crisis and weaker growth outlooks for China and America has softened inflation expectations.
Financial markets are now expecting in up to 40 basis points of cuts in the Official Cash Rate over the next year, although bank economists think the Reserve Bank is unlikely to cut. The Official Cash Rate is the base for floating mortgage rates, while fixed mortgage rates are more closely connected to wholesale rates.
Affordability improved slightly nationally in April as the median house price for all of New Zealand fell to NZ$365,000 from a record high NZ$370,000 the previous month.
This reduced the proportion of after tax income needed to service an 80% mortgage on a median house to 53.2% in April from 54.2% in March, the Roost Home Loan Affordability report shows.
Household affordability for first home buyers improved to 21.7% of income from 22.0% the previous month and is around its best levels since late 2004. First home buyer household affordability is measured by calculating the proportion of after tax pay needed by two young median income earners to service an 80% home loan on a first quartile priced house.
Affordability improved for Northland, Auckland, Wellington, Nelson Marlborough and Southland because of lower median house prices, but worsened in Canterbury and Central Otago/Lakes due to higher median prices. See the main report for links to regional reports.
The Roost Home Loan Affordability report measures affordability nationally and regionally for individual income earners and households, taking into account median house prices, interest rates and incomes in their regions and cities.
Affordability has generally been improving since December 2009 as house prices have flattened out and interest rates have fallen, although there has been some deterioration in recent months as house prices have firmed again.
More than 62% of home owners are now on floating mortgages and most new borrowers are choosing to float, given interest rates have been falling in recent years. Advertised floating rates at around 5.75% are higher than fixed rates at around 5.3%, but many banks are offering 'unofficial' floating rates of around 5.3% to solid customers with high levels of equity that threaten to leave their bank. The Home Loan Affordability reports use the advertised floating rate.
Affordability for households with more than one income improved slightly in April because of slightly higher incomes and the lower median house price. This measure of a 'standard typical household' found the proportion of after tax income needed to service the mortgage on a median house fell to 35% from 35.6% in March.
This measure assumes one median male income; half a median female income aged 30-35 and a 5-year-old child that receives Working-for-Families benefits. Any level over 40% is considered unaffordable for a household, whereas any level closer to 30% has coincided with increased buyer demand in the past.
The first home buyer household measure assumes a first home buyer household includes a median male income and a median female income aged 25-29 with no children. Any level over 30% is considered unaffordable in the longer term for such a household, while any level closer to 20% is seen as attractive and coinciding with strong demand.
The full national Report for standard buyers is here »  and this gives links to all regions and towns.
The full national Report for First Home Buyers is here »  and this also has all the links for all regions and towns in New Zealand.
Regional home loan affordability comparison:
 
 
 
mortgage payment as a % of weekly take-home pay
 
 
 
 

Apr-12

Mar-12

Apr-11

Apr-10

Apr-09

Apr-08

New Zealand

53.2%

54.2%

54.2%

63.6%

56.3%

81.9%

Northland

46.3%

50.5%

48.4%

63.6%

53.3%

92.9%

- Whangarei

38.6%

41.9%

42.3%

54.0%

47.1%

78.6%

Auckland

67.7%

68.7%

68.4%

79.6%

68.1%

99.9%

- Central

71.0%

76.1%

78.9%

86.5%

71.7%

94.7%

- North Shore

73.2%

74.0%

71.2%

86.5%

74.4%

105.7%

- South

67.9%

68.2%

68.6%

77.6%

72.9%

96.9%

- West

58.1%

56.3%

56.4%

69.8%

60.1%

82.2%

Waikato/BOP

48.8%

48.7%

50.3%

60.1%

56.0%

79.1%

- Hamilton

52.7%

51.6%

54.9%

64.0%

57.2%

83.4%

- Tauranga

55.2%

55.5%

53.6%

73.3%

62.6%

89.3%

- Rotorua

39.7%

42.2%

41.4%

44.3%

48.2%

62.3%

Hawkes Bay

48.5%

46.3%

46.2%

55.8%

50.6%

73.1%

- Napier

52.2%

50.5%

52.5%

61.2%

53.5%

75.3%

- Hastings

48.8%

42.8%

42.9%

55.8%

50.6%

70.3%

- Gisborne

41.5%

42.6%

41.3%

47.7%

51.7%

63.1%

Manawatu/Wanganui

33.9%

36.1%

35.5%

44.6%

39.9%

61.9%

- Palmerston North

41.1%

40.1%

40.3%

50.9%

42.5%

65.2%

- Wanganui

24.3%

29.7%

34.3%

42.1%

35.0%

59.6%

Taranaki

39.0%

43.0%

45.2%

54.3%

48.9%

69.6%

- New Plymouth

45.5%

46.1%

52.7%

63.1%

53.5%

79.0%

Wellington region

51.2%

53.2%

53.8%

64.4%

56.4%

82.5%

- City

56.8%

57.7%

58.8%

70.1%

61.4%

86.1%

- Hutt Valley

47.9%

47.4%

50.3%

59.7%

51.7%

71.1%

- Porirua

53.2%

54.2%

57.2%

64.8%

59.8%

85.9%

- Kapiti Coast

54.6%

52.9%

48.2%

65.8%

58.4%

80.1%

Nelson/Marlborough

53.2%

52.9%

56.2%

66.9%

57.5%

87.7%

- Nelson

49.3%

55.4%

56.3%

69.9%

54.4%

82.7%

Canterbury/Westland

48.5%

48.5%

48.5%

57.5%

50.6%

73.9%

- Christchurch

53.6%

56.4%

54.2%

65.2%

55.8%

80.9%

- Timaru

40.0%

39.1%

39.6%

50.0%

36.7%

63.6%

Central Otago Lakes

74.7%

63.1%

79.1%

83.7%

72.2%

116.5%

- Queenstown

101.8%

71.1%

85.8%

87.6%

76.0%

132.6%

Otago

38.2%

39.4%

38.8%

45.9%

39.9%

60.3%

- Dunedin

43.6%

45.1%

45.2%

51.9%

46.5%

65.8%

Southland

30.4%

31.2%

31.1%

35.3%

34.1%

56.0%

- Invercargill

33.2%

32.8%

31.4%

39.9%

35.6%

57.6%
Full regional reports are available below:
- New Zealand (159kb .pdf)
- Northland (159kb .pdf)
    - Whangarei (159kb .pdf)
- Auckland region (159kb .pdf)
    - Auckland Central (159kb .pdf)
    - Auckland North Shore (159kb .pdf)
    - Auckland South(159kb .pdf)
    - Auckland West(159kb .pdf)
- Waikato and Bay of Plenty (159kb .pdf)
    - Hamilton (159kb .pdf)
    - Tauranga (159kb .pdf)
    - Rotorua (159kb .pdf)
- Hawkes Bay and Gisborne (159kb .pdf)
    - Napier (159kb .pdf)
    - Hastings (159kb .pdf)
    - Gisborne (159kb .pdf)
- Taranaki (159kb .pdf)
    - New Plymouth (159kb .pdf)
- Manawatu and Wanganui(159kb .pdf)
    - Palmerston North(159kb .pdf)
    - Wanganui(159kb .pdf)
- Wellington region (159kb .pdf)
    - Wellington City (159kb .pdf)
    - Wellington Hutt Valley(159kb .pdf)
    - Porirua (159kb .pdf)
    - Kapiti Coast (159kb .pdf)
- Nelson and Marlborough (159kb .pdf)
    - Nelson (159kb .pdf)
- Canterbury (156kb .pdf)
    - Christchurch (156kb .pdf)
    - Timaru (156kb .pdf)
- Central Otago Lakes (159kb .pdf)
    - Queenstown (159kb .pdf)
- Otago (159kb .pdf)
    - Dunedin (159kb .pdf)
- Southland (159kb .pdf)
    - Invercargill (159kb .pdf)