BusinessDesk: ANZ National repaid NZ$21.4 mln from sale of Serepisos' former HQ, receiver says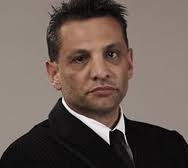 The ANZ has been repaid $21.4 million from the sale of property developer Terry Serepisos' former headquarters, the ASB Tower in downtown Wellington.
Receivers Barry Jordan and David Vance of Deloitte sold the 16-storey building for $22 million by public tender in February, according to their latest report on Century City Investments. The bulk of the funds were distributed to ANZ, which was owed $25.4 million before interest and other costs, though it's unlikely any other debts will be satisfied.
"As a result of the shortfall to the first ranking mortgage holder (our appointer), there is insufficient funds to make any distribution to other secured or unsecured creditors," the report said.
Allied Farmers Investments, the vehicle that absorbed the toxic Hanover Finance loan book, held a second mortgage on the building of $4.3 million, while the Inland Revenue has a preferential claim of $60,000 over unpaid GST.
The building was valued at $34.2 million in 2009, although an unpublished more recent valuation has been conducted.
ANZ appointed the receivers after Serepisos was declared bankrupt over debts totalling $204 million.
Deloitte's Jordan and Vance collected $1.3 million in rent between Sept. 30 and March 30, and reached a settlement agreement with the building's last tenant after the reporting period.
A further $59,500 was raised from the sale of a sports car owned by Serepisos, and another vehicle is expected to be sold in the coming months.
"Once the final payment is collected from the remaining tenant and the proceeds of the final sports car are received, the receivers will retire and hand the company over to the liquidators to wrap up the affairs of the company," the report said.