Auditor-General to investigate NZ$14.12 mln investment by Dunedin City Council entity in Luggate and Jacks Point property whose value has halved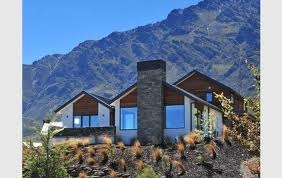 Auditor-General Lyn Provost says her office will carry out an inquiry into the investment by Dunedin City Council subsidiary Delta Utility Services into residential property developments in central Otago.
Delta bought a 50% interest in a joint venture for residential property development at Luggate near Wanaka in 2008 for NZ$5.3 million and acquired 9.4 hectares of land at Jacks Point Queenstown, for the same purpose, in 2009 for NZ$8.82 million, giving a combined outlay of $14.12 million of ratepayers' money.
Delta had not previously been involved in property development, but the company expected to expand its core business activities in the Central Otago region by providing infrastructure services as the land was being developed, Provost says. However, after weaker demand for the residential sections than Delta expected, this year it slashed the pre-tax value of the land in its financial statements by NZ$7.5 million.
Consequently Dunedin City Council Mayor Dave Cull wrote to Provost in October asking for an investigation into Delta's decisions to invest in the residential developments. Delta is asset manager to Dunedin electricity network company Aurora and is responsible for the distribution of electricity in Dunedin and Central Otago.
Provost says the inquiry will examine:
How and why Delta made decisions to acquire an interest in the joint venture at Luggate and to purchase the land at Jacks Point, including its consideration of risks;
Compliance with legislation, including the Local Government Act 2002 and Companies Act 1993;
The identification and management of any conflicts of interests;
Any consultation with or involvement by Dunedin City Council in the transactions; and
Any other matters the Auditor-General considers it desirable to report on.
She says her office won't comment while the inquiry is under way, but will publish a report when it is completed.
Under the Public Audit Act 2001, the Auditor-General is responsible for annual audits, performance audits, and inquiries into how public entities use their resources. The Auditor-General is an Officer of Parliament and is independent of the central and local government entities it audits and is responsible for determining the nature and scope of any inquiry undertaken. Provost says "relatively contained" inquiries usually take two to three months and larger and more complex inquiries can take six to 12 months. See more at the Auditor-General's website here.
In its annual report Delta says it has decided to exit development property ownership and will seek to conclude sales as market conditions allow.