Visiting RE/MAX president Vinnie Tracey says US housing market has bottomed but still faces major challenges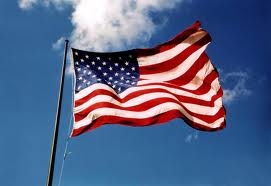 By Gareth Vaughan
The United States housing market probably bottomed out in January but continues to face major challenges including lack of inventory, lack of builders, possible new laws on minimum deposit levels, high debt levels among young people and demographic changes, according to the president of real estate group RE/MAX.
The Colorado-based Vinnie Tracey, in New Zealand this week as RE/MAX sells its New Zealand master franchise to the group's Australia-New Zealand regional managers, says house prices have risen for nine or 10 consecutive months in the US after probably bottoming out in January this year. Overall he says US sales volumes are 17.8% higher this year with prices up 2.1% year-on-year.
From the 2007 peak when 7.1 million existing homes were sold and 1.2 million newly constructed homes, the numbers last year had dropped to 4.61 million and 304,000, respectively. That 304,000 was the lowest annual sales of newly built homes since 1963.
"We hit the bottom basically in the United States, in probably January 2012," Tracey told interest.co.nz. "We have seen positive price increases for the last nine to 10 months in a row. This year we will sell 5 million existing homes and we will sell about 380,000 new construction homes. Where we see that going next year is 5.4 million existing homes and probably 550,000 new homes."
In terms of prices Tracey says these naturally differ dramatically between cities and states and suburbs. That said, some places have seen strong rises this year with prices in Phoenix, for example, up 34% year-on-year, and Miami up 22%.
"But when you start to look at it you want to know how much these homes have gone down. The percentage of mortgages still underwater (in negative equity) in Phoenix is 45% and in Las Vegas it's 53%," Tracey says.

"Even though they've had such great (price) gains, they went down so far in the US that in the second quarter this year there were 15.3 million homeowners (across the US) that had negative equity. By the start of the fourth quarter this had dropped to 14 million because values are starting to go up a bit."
At 15.3 million, that's 31% of people with a mortgage. and 14 million is about 28.5%.
'Mom & pop builders now driving trucks'
A lack of inventory is hurting the market, Tracey adds, with inventory down 28.9% year-on-year. And although about 500,000 new homes are expected to be built this year, he maintains there's a shortage of builders.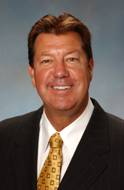 Tracey says about 80% of US new homes between about 2000 and 2006 were built by "mom and pop" builders.
"They were a crew of five or 10 people and they could knock out 10 or 12 homes a year. Now all of those people that used to build homes, and were construction workers, they are truck drivers today," he says. "They work at a home depot. We have lost those jobs. Now we are severely under built and we have such a pent up demand that you would not believe."
Another challenge was lower levels of "household formation." According to Tracey, generally between 1.2 million and 1.5 million new households have been formed in the US per year. This includes renters as well as home buyers. In 2010 the number was just 380,000, in 2011 it was 500,000 and Tracey says estimates for this year are about 1.1 million.
"But here's the kicker. From 2001 to 2005 there were 5 million 18-29 year olds that lived at home with their parents," says Tracey (pictured above to the left).
"Today that number is 29 million and I happen to have one of them that lives at home with me and I know he doesn't want to be there and we sure as heck don't want him there either."
He also says the US divorce rate has been down around a 20 year low because, whenever there's a period of economic distress, people live together because they have to,
"it's not because they love each other."
Then there's the student debt Generation Y is saddled with, something Tracey points out his own baby boomer generation never had.
"They have to get that taken care of before they're able to get into the marketplace," he suggests.
Another factor impacting the US housing market is immigration. Tracey says in some immigrant groups it's common for two or three generations to live under one roof, meaning a different type of house is required from what was commonly being built when he was growing up.
'Recovery won't be V shaped'
Meanwhile, Tracey doesn't expect the US economy to bounce strongly out of recession saying he doesn't expect there to be a V, where when an economy goes down it bounces straight back up.
"I think it's going to be more gradual. I think the kids have to work through some of the difficulties they have. (But) They still want to own a home, that is the interesting part," Tracey says.
"Sooner or later they (young people) are going to start raising families, they're raising families at a later age than we did, but I still think we're going to see great gains in the US probably 2014, 2015 and 2016."
Another challenge for the market that Tracey sees is the potential for the US government to decree that a "Qualified Residential Mortgage" must have a 20% deposit, or down payment. As part of implementing the Dodd-Frank financial reform bill, federal regulators are tasked with defining a "Qualified Residential Mortgage". Government proposals have called for deposits of up to 20%.
"If they do that it's going to kill our housing market. I know many people that put as little as 5% down - or less - on a home, but they had the fundamentals there of their lending ratios and they were able to make the payments," Tracey says.
"There are always unintended consequences when they write bills like that and this has a lot of unintended consequences that have to be ironed out before it kills our industry altogether and kills home ownership."
China launch
RE/MAX boasts of selling more real estate globally than anyone else and operates in about 85 countries. Tracey says it's launching in China through a franchise model in January and is also setting up shop in Indonesia and the Philippines with South Korea to follow in the first quarter of 2013.
He says RE/MAX, which launched in New Zealand in 2003, has lost momentum, but not money, in New Zealand. It had experienced high staff turnover and frustrated brokers and sales associates. Ownership of the local business is being taken over by a management group including the RE/MAX Australia-New Zealand regional director Chris Chapman, Australia-New Zealand managing director Michael Davoren, and RE/MAX Australia franchise director Keith Walker. Chapman is based in Auckland and Davoren and Walker in Queensland.
"We're great at being a franchisor, we're not good at being a local operator. Our success strategy is combine local expertise with the most powerful real estate brand in the world and provide a high level of customer service."
This article was first published in our email for paid subscribers. See here for more details and to subscribe.