Housing affordability a looming retirement income crisis, retiring Retirement Commissioner Crossan says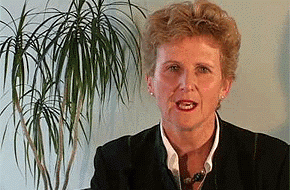 By Alex Tarrant
Housing affordability woes present a looming crisis for New Zealand's retirement income framework, outgoing Retirement Commissioner Diana Crossan says.
In her last speech in the role, to a Treasury-Victoria University seminar on the government's long-term fiscal projections, Crossan said growing numbers of New Zealanders faced hitting retirement without reaching a key phase of the Kiwi dream - home ownership.
Crossan headed the Retirement Commission, now called the Commission for Financial Literacy and Retirement Income, for 10 years before announcing she would stand down earlier this year.
While she has constantly been in the headlines for recommending New Zealand's retirement age be lifted from 65 to 67 by 2032, Crossan used her final address to stress the importance of home ownership when it came to retirement.
"Rates of poverty amongst retirees who own their own home outright are much lower than those who are still paying a mortgage or rent," Crossan told the seminar on Monday afternoon.
"Unfortunately, housing affordability has declined to a point where, now, a house costs five times a salary, compared to two-and-a-half times a salary in the 1990s, and rates of home ownership are declining."
Crossan outlined a version of 'the Kiwi dream', which she said faced a crisis:
"In the year 2012, you're born in a public hospital; You grow up running around barefoot in your mum and dad's back yard; You receive a state-funded education at your local kindy, primary and high school; You get a state-financed tertiary education; You land a job, start a career; You join KiwiSaver, you work hard; You use your KiwiSaver fund as a deposit on your first house;
"Your kids are born in the public hospital, and they grow up playing barefoot in your backyard; You continue to work to pay off your house; Then you receive New Zealand Superannuation, regardless of what you've done in the intervening years; And at some stage you finish working. You're living in a free-hold home, and your grand kids love running around in the backyard barefoot, just like their mum did," Crossan said.
That system was fundamentally believed to be fair in New Zealand, she said.
Sustainability of the Kiwi dream needed to be considered when thinking about the sustainability of New Zealand's retirement income system.
"We need to consider all the elements of the Kiwi dream, but most notably at the moment, housing affordability," Crossan said.
"Housing affordability is a key retirement income issue, because we know that the most important factor in determining welfare in retirement is housing cost.
"That fact points us to the looming crisis in the Kiwi dream," she said.
"It's not the cost of New Zealand Super; It's the potential for huge parts of the entire cohort to reach retirement without owning their own homes.
"A cohort that hasn't had the accidental exposure to a well-performing asset investment class for most of their working lives, a cohort that is paying rent, or servicing a mortgage, and trying to live on New Zealand Super," Crossan said.
"When I started in this job 10 years ago, everyone wondered if delayed home ownership was because of delayed family formation – people not becoming first parents until their 30s. But we've seen research from the Department of Prime Minister and Cabinet, and more recently from the Productivity Commission, showing what we knew anyway: That affordability is the primary reason for delayed home ownership.
"We all know this is an issue. It's news to nobody. But now it's time for us to start regarding it as a retirement income issue, not just a housing issue," she said.