Greens propose government built 'Homes for Life' that occupants can progressively buy back; also rent limits and rental 'warrants of fitness'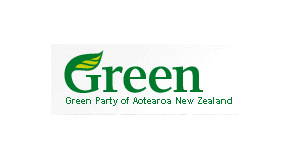 By Bernard Hickey
The Greens have proposed a housing policy designed to work with Labour's 'KiwiBuild' plan to build 100,000 government-built new homes in 10 years.
The Greens plan to allow occupants of these new homes to buy them back progressively from the government, using the government's low borrowing costs to help first home buyers in who can't afford a deposit or higher interest rates. This would be similar to the State Advances scheme used from the late 1930s to fund large scale state housing.
"Progressive Ownership is affordable for the government and offers smart stimulus to the economy. Because the families cover the Crown's cost of capital, there's no net cost or debt servicing to the Crown," said Greens co-leader Metiria Turei in announcing the policy at the Ratana Pa near Whanganui.
"This policy echoes the State Advances scheme that saw former governments, both National and Labour, use the low sovereign borrowing rate to help young families to buy homes in the post-war period, which led to high levels of home ownership and a fairer society," Turei said.
Under the proposal, families would live in a government built home, making a basic weekly payment to cover the government's investment cost and making flexible payments on top of that to buy the equity in the house back off the government. No deposit would be required and if a family moved out a home before owning it outright the government would pay out that equity, the Greens said.
The interest costs on NZ$300,000 of government debt with the current 3.5% interest rate amounts to NZ$201 a week. The scheme would be open to first home buyers with children and 'Progressive Ownership' homes would not be able to leased out to tenants. Any family in a NZ$300,000 state house would be able to own the home within 25 years by paying the NZ$200 a week in interest costs and 'topping' that up with NZ$100 a week in equity.
"The Green Party is offering low and middle income New Zealanders a real shot at owning their own home," Turei said.
Opinion polls show a Labour/Greens/NZ First coalition would beat National in a general election, given the lack of coalition partners for National after slumps in support for current partners ACT and the Maori Party, which faces fresh leadership turmoil this weekend with talk of a challenge to co-leader Pita Sharples and a potential merger with Hone Harawira's Maori Party. National Prime Minister John Key has said Harawira could not work with National, "and the feeling is mutual."
The Greens said the plan would not increase the government's net debt because the extra borrowing to build the homes would be offset by a similar valued asset. They said there was currently NZ$700 million to NZ$900 million of unallocated capital spending in future budgets, which would be enough to build around 3,000 houses a year. The Greens also pointed to budget surpluses totalling NZ$80 billion that are forecast from 2015 to 2025.
"Future governments will have to choose how much of that surplus should be spent on paying back the NZ$50 billion of debt National has amassed and how much should go on smart investment such as our housing policy," the Greens said in a Questions and Answers sheet released with the policy proposal.
'Warrant of Fitness for rentals'
Elsewhere, the Greens proposed writing a 'Warrant of Fitness' for rentals into law. It would set basic criteria for rentals, including for insulation, weather tightness and amenities such as hot and cold water and a stove.
Also, the Greens are proposing a 'Secure Tenancy' law ensuring rent increases were limited to once a year and be based on a formula specified in the tenancy agreement. Under this law, tenants would have the right to renew fixed term leases when they expired.
Prime Minister John Key rubbished the policy in comments to media at the Ratana celebrations.
"The Greens haven't announced a housing policy, they've just announced the next version of Monopoly," he said.
"They want to print money, now they want to build houses - what's next?"
(Updated with comments from Key)