Live blog - Mainzeal put into receivership after leaky building, Chinese supply issues; Big projects, 400 workers and many subcontractors in limbo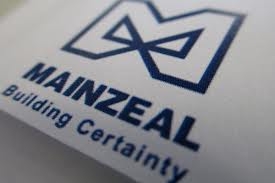 By Bernard Hickey
New Zealand's third largest commercial building firm, Mainzeal, has been put into receivership in a major shock for the construction sector.
More than 400 Mainzeal workers, hundreds of sub-contractors and dozens of major construction projects are now in limbo. Mainzeal's last remaining director, Richard Yan, asked the firm's bank, BNZ, to put it into receivership on Waitangi Day. PriceWaterhouseCoopers' Colin McLoy and David Bridgman are the receivers.
"We are committed to doing the best we can for suppliers, staff and subcontractors of Mainzeal," McLoy said in a statement from PwC, pointing to a PwC website for more information.
Prime Minister John Key told reporters before a scheduled all day caucus meeting he was surprised at the collapse, but was confident it would not slow the Christchurch rebuild and that Mainzeal's workers and assets would find jobs and be sold to competing construction firms.
He said his main concern was for the sub contractors.
The receivership will affect the Christchurch rebuild in various ways. Mainzeal is part of a joint venture with MWH Global to work with Vero, AA Insurance and SIS Insurance to rebuild homes and other buildings.
See more here at MWH Mainzeal's project summary, which says Vero is managing around 19,000 claims in Christchurch and the joint venture had assessed the damage for more than 6,000 residential properties and 1,800 commercial properties.
Mainzeal's website, which has yet to publish an announcement on the receivership, details the projects it is working on, including the NZ$250 million Manukau Institute of Technology (MIT) project, the Benmore Haywards Pole replacement for the HVDC power link between the North and South Islands and the Hub for Victoria University.
Mainzeal is thought to have worked on NZ$7.5 bln of projects over the years.
Earthquake Recovery Minister Gerry Brownlee told 3News' Firstline that Work and Income was on standby in Christchurch to handle the 90 Mainzeal workers there if Mainzeal chose to shut down rather than trade on through. He expected they would be employed quickly.
He said he was less concerned than others about the effects of Mainzeal's receivership on the rebuild.
"There will be others who step into the void," Brownlee said, adding he didn't think the receivership would hold up the rebuild much.
However, he said was concerned to see how quickly Mainzeal decided to trade on or shut down.
Boardroom conflict
The receivership announcement followed hard on the heels of the resignation of independent directors (former National Prime Minister) Jenny Shipley, (former Brierley CEO Paul Collins) and Tauranga businessman Clive Tilby.
They put out a joint statement explaining their decisions to resign from Mainzeal Group (which is not in receivership) the day before the receivership of its subsidiary Mainzeal Property and Construction Ltd.
"We did so because we did not have sufficient confidence in our ability to continue to perform our duties as independent directors, as the undertakings given and the basis on which we had undertaken serve as Directors had changed and so we had no option but to tender our resignations," they said, adding they resigned from Mainzeal Property and Construction in December at the request of the shareholder Richard Yan.
"We agreed to accept the role of Directors of Mainzeal Group Ltd based on the undertakings and assurances given by the shareholder at that time. Sadly these have now changed which have led to our resignations," they said.
"That company had passed through a very difficult year in the construction sector, the impact of legacy issues around leaky buildings, a large contract with disputed payments and a Chinese supply chain scheduling and delivery challenge. The 4 Directors resigned the Mainzeal Group board on Tuesday when it became apparent financial undertakings from its shareholder, Richina Pacific, for Mainzeal Property and Construction were no longer in place and the further equity commitments were uncertain or conditional."
Leaky, leaky, leaky
The NZHerald's Anne Gibson reported Mainzeal was reparing apartment buildings on Hobson Street in Auckland.
Leaky buildings have dogged this builder, with most of the rest of the sector, for many years. And when big commercial jobs go wrong, they are extremely expensive to fix. Smaller builders might go to the wall, but Mainzeal hung in there - and returned to the sites where repairs were required. Perhaps its highest-profile rerun was on Hobson St, not far from Spaghetti Junction where it was fixing the two-tower Hobson Gardens, wrapped in white plastic for what seems like an age.

Even Dame Jenny Shipley's upmarket townhouse near Auckland Domain leaked: the irony there was that it was also built by Mainzeal and she chaired Richina Pacific, Mainzeal's owner. Extensive repairs were made when windows were ripped out and replaced in the eight-storey, 15-year-old, 27-unit Parkwood.
Lack of working capital
The independent directors said a working capital facility with the BNZ was withdrawn as a result of the lack of support from Mainzeal's shareholders, leading to the appointment of receivers.
"As independent directors of MGL, the holding company, we have done everything we could to try and avoid this painful outcome. We are fully aware and very saddened by the subsequent impacts the receivership may have on Mainzeal employees, creditors, subcontractors and others," they said.
"It is deeply disappointing that we were unable to secure the support that would have allowed Mainzeal to continue to operate. Mainzeal Property and Construction was a very good company, had a significant workload of building in Christchurch and if we had managed to gain the undertakings necessary, it was working toward a positive cash flow and profitability in 2013."
Peter Gomm has also resigned the boards of Mainzeal Group ltd and Mainzeal Property and Construction, but will remain as CEO.
(Adds Christchurch rebuild detail, project details, Brownlee's comments, Leaky building details, Key's comments)