BNZ chief economist Tony Alexander predicts the latest housing upturn will go on for another three years; says Auckland prices up 27% from 2009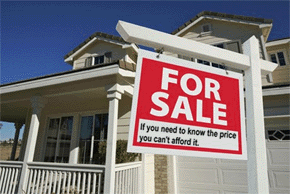 The upturn in house prices "has only just started" and will probably go on for another three years yet, BNZ chief economist Tony Alexander says.
He says in his "weekly overview" that examination of Real Estate Institute of New Zealand data shows that Auckland house prices are already up 27% from the low point in 2009 in the wake of the global financial crisis.
Just behind Auckland is Christchurch with a 23% gain and the capital Wellington, with just an 11% rise. Across the whole country prices are up 16% during the same period.
Compared with the market high point in 2007, Auckland prices are up 12%, Christchurch 9% and Wellington is unchanged. Nationwide, prices are up 5%.
Alexander says the latest upturn bears the greatest resemblance to the one seen in the 1990s, "which was also led by Auckland, rather than the 2000s cycle, which came out of the regions".
"One of the phenomena of the 1990s cycle was that it spread out of Auckland to the rest of the country. Commentary over the past three weeks has started to revolve around that theme."
The latest price figures suggest that the Wellington market is "due for a decent catch-up", Alexander says.
The BNZ in conjunction with REINZ runs a monthly Residential Market Survey. In its next one, due in two or three weeks, it will be featuring some "solid data" on the presence of offshore buyers in the New Zealand market.
"There are literally hundreds of anecdotes flying around regarding Chinese buying residential property in Auckland," Alexander says.
He cites an email he received from an Auckland developer who recently tendered for a development plot, put in what he considered was a price "at the higher end of what it was worth" and ended up being outbid by numerous tenders "and from what I am told they were all from Asian investors. Every developer we talk to is complaining of being consistently outbid by Asian investors on development land", the developer said.
Alexander says there is a lot of speculation that these offshore investors are using the purchase of development land to gain entry to the country "under the investment route somehow, either directly or through an already established development business, and if that was the case it would not only be unfair competition (they are paying a premium for the land to purchase residency), but also has implications to the housing market, and surely won't be helping affordability?"