The continuing fall in the number of houses listed for sale kept asking prices at near record levels in March: Realestate.co.nz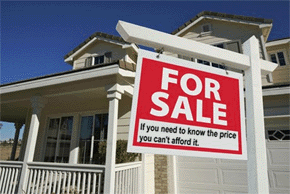 The number of new listings in the New Zealand real estate markets continues to fall, especially in the main urban centres.
In March, new listings were down 3% on February and 4% lower on the same month a year ago.
The decrease in new listings was particularly apparent in the major centres, with Wellington and Canterbury experiencing falls of 9.9% and 8.6% respectively from the same time last year, with Auckland's figure falling by 4.6%.
"The number of new listings in major centres is not keeping up with demand. This fall in listings is reflected in the strong growth in asking prices these regions have seen," says Paul McKenzie, a spokesperson for realestate.co.nz who released the data as part of their monthly New Zealand Property Report.
The 12,732 new listings that came to market in March did little to ease the record low in inventory seen last month.
Inventory of unsold properties – measured by weeks of equivalent sales – settled at 27 weeks. While this is a marginal increase on last month's 26.2 weeks, it is still 20% less than March 2012, and well down on the long term average of 39 weeks.
This latest data from realestate.co.nz follows similar trends reported by Barfoot & Thompson in Auckland earlier in the week.
The relatively low number of properties for sale is keeping asking prices high.
The average asking price in Auckland reached $610,628 and $438,298 in Christchurch.
Nationally asking prices stabilised, with an average asking price of $444,883, only a small increase on February, but a "robust" 4% increase on the same time last year, and close to the $446,277 record set in November 2012.
"Asking prices have stabilised somewhat but it's still a seller's market. This is the third highest asking price we've ever recorded. While asking prices fell in some regions around the country, the high figures in Auckland and Canterbury sustained a high national average," said McKenzie.
While the average asking price of all properties settled, the figure for lifestyle properties set a new recorded high. The average of $689,910 was 7% higher than March 2012 and up on the previous high set in October 2012.