Barfoot & Thompson says top three sales people sold houses collectively worth over NZ$200 mln in past year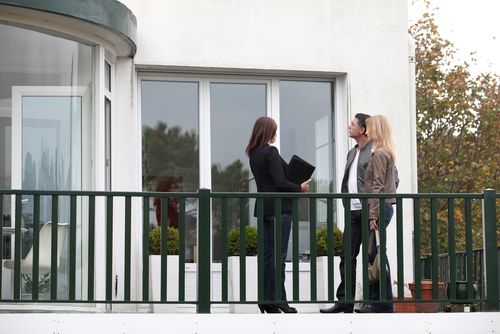 Female real estate agents are setting the pace when it comes to selling residential property in Auckland's heated housing market, according to performance results from the city's largest real estate company Barfoot & Thompson.

Barfoot & Thompson accounts for something like 40% of all housing sales in Auckland. Its latest sales figures for April showed that the company recorded sales of 1062 properties, which was its best April figure for 11 years, although the median price dipped 2.4% to NZ$566,000.
Managing director of the firm Peter Thompson said the top three sales people - all women - had made sales with a value of more than NZ$200 million combined in the past March financial year.
The three: Nadja Court, Yvonne Wang and Jane Wang finished top out of more than 1400 agents across Auckland and Northland.
"Together the trio have sold more than 300 homes and at average price of NZ$721,000," Thompson said.

"Over the last decade, the number of women agents featuring in Barfoot & Thompson's list of Top 25 salespeople has steadily increased. This year and last the number of female salespeople has outnumbered males (15 out of the 2013 Top 25 were female)."

Mairangi Bay-based agent Nadja Court has now been the firms No 1 salesperson for the past two years.
New female agent Kelly Zhang of Mt Albert was awarded the firm's coveted Rookie of the Year title as well as placing 23rd in the Top 25.
"During her first financial year in real estate the talented marketer sold more than 70 properties and even set the record in her branch for selling 19 homes in just one month," Thompson said.

He said he was pleased to see continuing diversity in the company's Top 25 each year.
"As the Auckland market continues to grow and diversify, we are seeing the same in our salespeople. No two of our 1400-strong team are the same – all bring with them different professional backgrounds, skills and approaches to getting the best results for their clients."

The Top 25 agents were:

1. Nadja Court, Mairangi Bay
2. Yvonne Wang, Mairangi Bay
3. Jane Wang, Panmure
4. George Fong, Epsom
5. Raymond Li, Glenfield
6. Daniel Huang, Meadowlands
7. Aken Yuan, New Lynn
8. Diana Buczkowski, Epsom
9. Sunny Chae, Browns Bay
10. Helen Lam, Greenlane
11. Eddie Zhao, West Harbour
12. Johnson Chen, City
13. Yi Wei Lowndes, Royal Oak
14. Lily Zhang, Browns Bay
15. Elizabeth du Plessis, Pukekohe
16. Karin Cooper, St Heliers
17. Bob Qin, Northcote
18. Francis Li, Epsom
19. Stephen Chang, Greenlane
20. Ann Lepper, Birkenhead
21. Alex Wu, New Lynn
22. Kelly Midwood, St Heliers
23. Kelly Zhang, Mt Albert
24. Victor Li, Northcote
25. Cathy Li, Milford

Rural Salesperson of the Year: Ian Croft, Pukekohe

Commercial Salesperson of the Year: Murray Tomlinson, City

Property Manager of the Year: Shelley Erceg, Epsom

Branch of the Year: Epsom (Manager: Pam Erceg)