Heartland Bank comfortable with previous profit guidance as outcome of non-core property review nears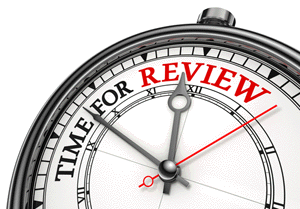 By Gareth Vaughan
Heartland Bank plans to announce the result of a review of its non-core property portfolio by the end of June and is still comfortable with analysts' expectations it'll deliver full-year profit of up to $24 million.
Heartland's General Disclosure Statement (GDS) for the nine months to March 31 shows unaudited profit after tax up $1.7 million, or 11%, to $17.3 million from $15.6 million in the same period of the previous year.
A press release accompanying the GDS noted a review of the bank's non-core property book will be completed and announced by the end of June. The sharemarket listed Heartland went on to say; "If the outcome of that review is to change strategy, this may impact currently anticipated full year financial results."
However, Craig Stephen, Heartland's head of treasury and strategy, told interest.co.nz the bank's management remained comfortable with previous guidance that its full-year profit after tax will be between $21 million and $24 million.
"We would comment if we felt there was going to be a departure either positively or negatively from those numbers so the absence of comment I think is telling," Stephen said.
And news on the non-core property portfolio, inherited from Marac Finance when Heartland was created in January 2011 through the merger of Marac, CBS Canterbury and Southern Cross Building Society, was close with an announcement targeted by the end of June.
"The original plan was for a five year exit (from the portfolio) and we're half way into that," Stephen said. "So we're using this as an opportunity to revisit that strategy, or test that strategy. So in essence what we're looking to do is saying 'is there an opportunity to accelerate or is our existing plan still appropriate?' All we're doing is testing that, based on what we're seeing in current market conditions."
What Heartland terms its non-core property portfolio it currently values at $134.2 million. This includes investment properties valued at $53.2 million at March 31 (down $2.1 million from December 31), and property loans with a net value of $81 million, down from $87.9 million.
The property loans are managed by Real Estate Credit Limited, a unit of the George Kerr controlled Pyne Gould Corporation. A five year deal, that's due to end on January 5, 2016, saw Real Estate Credit take on the risk of loss on some loans. However, the maximum amount payable is limited to $30 million. Heartland says the agreement is now fully utilised.
The bank's GDS notes a $1.8 million, or 30%, rise in impaired asset expense - for the nine months to March 31 - to $7.9 million with Heartland blaming the rise on its non-core property. Total finance receivables rose $329,000 in the March quarter to $2.045 billion.
Heartland's focus is on small and medium sized businesses, the rural sector and the retail and consumer sectors.
This article was first published in our email for paid subscribers. See here for more details and to subscribe.