Mana Party unveils policy for Maori first-time home buyers that would see the state provide low interest, no-deposit loans, with 10,000 new state houses a year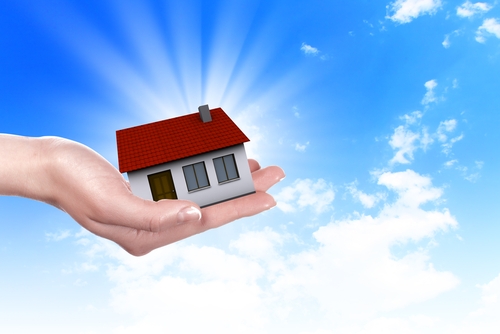 The Mana Party is pushing for no-deposit, low interest, loans to enable Maori first-time buyers to get their own homes.
The party says it also wants 10,000 new state homes built a year.
These policies were announced today by the party's candidate in the June 29th Ikaroa-Rawhiti by-election, Te Hamua Nikora.
"...We want to rectify the imbalance in home ownership through a loan scheme that encourages and enables Maori to become home-owners and not just renters of dumps owned by property developers," he said.
Government financing for the housing would come from Te Puni Kokiri, "effectively cutting out banks and their mean-spirited attitude to Maori homeowners".
In his speech announcing the policy Nikora stated no upper limit on the size of the loans, nor was a costing estimate given. However, party leader Hone Harawira was quoted as saying up to NZ$200,000 could be borrowed by Maori to buy or build a house.
Nikora said housing for Maori was a huge issue.
"In fact, housing for Maori right across the country is at a crisis point, with only 45% of Maori owning their own homes compared to 70% for Pakeha.
"It doesn't matter where I go, the message is the same – we need the state to build more homes that we can rent and that we can own."
He said Mana wanted land available for Maori "in the same way that land is being made available by government and local bodies to ease the Auckland housing market crisis".
"Maori are as much a part of the history and infrastructure of our urban centres as anyone else; our mokopuna deserve the opportunity to be as much a part of that future as anyone else."
Nikora said Mana wanted to update and extend the former Maori Affairs Housing Loan Scheme.
"Between 1935 and 1987, Maori Affairs built 23,500 new houses and bought 5,000 others under the Maori Housing Act. That scheme was killed off by the Labour government of 1989.
"The Maori Affairs Housing Scheme was simple – houses were built on Maori land, or purchased through Maori Affairs, on a low deposit. Many Maori families continue to live in those homes today and builders comment often on the quality and strength of those homes."
Mana would run the revamped scheme through a restructured Te Puni Kokiri.
Major points to the plan included:
Only Maori first home owners would be able to apply
There would be no deposit
Interest rates would be no higher than the rates government pays on money it borrows
Applicants could either build new or buy an existing property
Applicants would be able to negotiate mortgage arrangements that suit their circumstances
"Mana's policy is aimed at my generation, people who often work several jobs for little pay, sacrificing time away from their children to make it happen and yet for whom even joint incomes fall short of deposit requirements in an overheated housing market," Nikora said.
"Mana's policy would make it easy for whanau to get into a home with less stringent mortgage conditions. Mana's policy would fully restart Maori Trade Training in all the housing apprenticeships – carpentry, electrician, plumber, glazier, painting, roofing and drain-laying – and provide direct employment to hundreds of young Maori, reversing unemployment of 5,000 in Ikaroa Rawhiti and sending a positive message to those in Australia as well. It is a win-win – our people get jobs building decent homes for our whanau."
Nikora said that Housing NZ had told the Mana Party there was a waiting list of 500 Maori needing a house in Ikaroa-Rawhiti, "even after the list was slashed by National".
"It's hard to believe that here in the land of milk and honey, in the country where the modern state welfare system was born, people can't even get a house to live in, but it's true. That is the responsibility of the state, and government must stand by its obligations to assist those in need.
"Mana wants to build 10,000 state houses a year, 500 immediately in Ikaroa Rawhiti, as a first step to ensuring that every whanau that needs a home can get one, either to rent or to own."