Co-operative Bank relocating from 11 of 31 branches after post Christchurch earthquake building assessments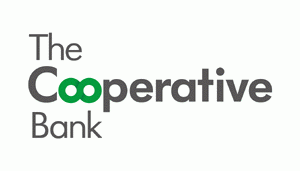 By Gareth Vaughan
 The Co-operative Bank is shifting from almost one-third of its branches after post Christchurch earthquake building strength assessments of its premises.
Chairman Steven Fyfe told customer-owners at last Thursday evening's annual meeting the bank had updated the earthquake strength rating of all the premises in which it operates post the February 2011 earthquake. The bank's a tenant in its branches rather than owner of them.
"As a result of updating the engineering and seismic rating of all our branches, the end result of that is that we have, or will need to, relocate from 11 of our 31 branch sites throughout the country," Fyfe said.
"In some cases our leases were coming up for renewal and we have have been moving on to a better site or a newer site. But almost one third of our branches sites, we will be relocating from."
"The implications of this earthquake have gone far beyond Christchurch," Fyfe added.
 Asked for further comment, Co-operative Bank CEO Bruce McLachlan told interest.co.nz the key issue was the bank's board and management had assessed that it requires all its premises to be "33%+" of new buildings standards before they could be confident they are providing a safe place for staff and customers.
"All businesses have their own minimum standards. With ours at 33%, it has required relocation of the 11 branches," McLachlan said.
"We relocate as soon as we can find suitable alternative premises. In some instances, we have moved to temporary premises while a suitable alternative has been found."
Building owners not hurrying to make upgrades
The problem, he said was many local councils have given 10 years or more for building owners to modify their buildings up to the 33% level, meaning few building owners are yet upgrading.
"This leaves few buildings, particularly in provincial New Zealand, up to the standard," McLachlan said. "A very large percentage of provincial New Zealand buildings are below the 33% level."
"The bigger problem for lessees is that there is no basis to stop paying the lease, even if the building is only say 5% of the new building standard. Therefore if a lessee moves out to provide a safe premise for their staff and customers, they immediately have to capitalise the remainder of the lease, and write this amount off in the current years P+L (profit and loss) account. This write off is the major cost in the relocation process."
McLachlan said Co-operative Bank, formerly PSIS, has found it's able to sub-lease "these earthquake prone properties", to businesses who seemingly don't share Co-operative Bank's concerns.
McLachlan said he would be surprised if other bank's experience was very different from that of many national businesses.
"I would probably prefer not to detail the exact costs. New fitouts tend to be between $250,000 and $500,000. But it is the write off of existing leases that hurts the most," McLachlan added.
See more on the costs of earthquake strengthening here.
Slower start to 2014 financial year
 Meanwhile, Fyfe also told the annual meeting the Co-operative Bank, which recently announced plans to pay out $1 million to customer-members through rebates,  or 12.5% of pre-tax profit, had seen a slow start to its 2014 financial year.
"2014 has started a little bit slower for the bank. Our lending growth rates in the first three months of the year are slower than the pace at which we grew last year. That may be a reflection of the marketplace, it's too early to judge that."
In the year to March 31, Co-operative Bank's mortgage lending grew 6.3% and its non-mortgage lending rose 6.9%.
 McLachlan also told the annual meeting that Co-operative Bank's cost-to-income rate, at 83% was "incredibly high relative to the market." Most of the country's big banks have a cost-to-income ration in the 40% range.
"We have so much we want to do. We want to invest in our brand, we want to deliver new online services, we want to introduce new products. How do we do that? Well, we have to make the bank more efficient than it has been," McLachlan said.
A core element for us is not about cost cutting, it's about freeing up cash within the business to invest in those products and services and invest in things like paying rebates back to all of you."
He said the bank planned to open two new Auckland branches in October, in Botany and Newmarket. Next year it plans at least another three Auckland branches, with all new branches being open seven days.
This article was first published in our email for paid subscribers. See here for more details and to subscribe.