Government will give 20 years for earthquake strengthening - five years more than originally proposed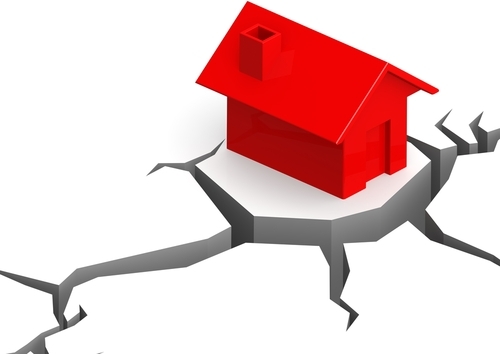 Owners of buildings deemed to be earthquake risks will get five more years than originally proposed to fix them under new plans announced by the Government.
The bad news though is that owners already given a timeframe under existing rules for strengthening their buildings will have to abide by those timeframes.
But slightly better news is that the Government is considering the issue of "financial incentives" for those having to strengthen buildings.
Building and Construction Minister Maurice Williamson said the total timeframe for strengthening work would be 20 years - that's five years for identification of problem buildings and 15 years to have them fixed. But heritage buildings will have longer timeframes still.
Explaining the reason for giving a longer timeframe than originally intended, Williamson said the "overwhelming sentiment" from submitters on the proposals was that 15 years was too short.
He said, however, that under the new plan,  earthquake-prone buildings will overall be dealt with eight years faster than the current average of 28 years.
"Under a nationally consistent system, an estimated 15,000 to 25,000 earthquake-prone buildings will be identified through assessments within five years of legislation taking effect," Williamson said.
"Those building owners will then have another 15 years to carry out strengthening work or have buildings demolished.  The timeframe is five years longer than initially proposed."
But there would be extensions of up to 10 years from the national timeframe for strengthening for owners of earthquake-prone Category 1 heritage buildings and those on the proposed National Historic Landmarks List.  There will also be exemptions available for buildings where the impact of failure is low, such as farm outbuildings and some rural halls and churches.
"Owners who've already had a seismic assessment under the current regime and been given less than 15 years to do strengthening will have to work to the timeframe they've been given.
"The current strengthening requirements for earthquake-prone buildings will not change.  Owners will still have to strengthen to 34 per cent of the new building standard (NBS)."
A public register of earthquake-prone buildings would be created by the Ministry of Business, Innovation and Employment.
Williamson said central government would now have a greater role in providing leadership and direction in relation to earthquake-prone buildings.
"The revamped system strikes a balance between protecting people from harm in an earthquake, and managing the costs of strengthening or removing buildings.  It takes into account the views of 535 submissions made and feedback from public meetings.
"The issue of financial incentives was raised during consultation and the Government has agreed to look at the issue in further detail in the coming months," Williamson said.