It will be mandatory for local councils to undertake strategic asset management planning; councils warn on costs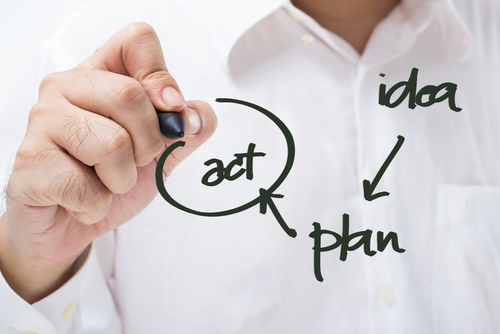 The Government's intending law changes that will force local councils to undertake strategic asset management planning, including incorporating 30-year infrastructure strategies. But local government representatives are already warning on the financial costs of the new proposals.
Local Government Minister Chris Tremain said the intended changes "will ensure councils undertake longer-term infrastructure planning, while streamlining other planning requirements".
However, the body that represents the local councils is already warning that there may be "an extra cost burden" on councils and communities from the requirement to incorporate 30 year infrastructure strategies into councils' long term plans. And the body, Local Government New Zealand is questioning "whether these mandatory requirements will have the desired effect".
Tremain said while many councils were managing their assets well, law changes were needed to ensure that all councils were taking "the long term perspective needed".
"The Government will make it mandatory for local councils to undertake strategic asset management planning. This is fundamental good practice.
"We will also require councils to incorporate 30 year infrastructure strategies into long term plans. These plans currently only cover a 10 year horizon. Councils will need to plan for growth and investment over a longer period and provide this information to their communities."
Tremain said local authorities owned $96 billion in fixed assets and infrastructure such as stormwater, sewerage, roading and flood protection. These assets have a very long life, with water pipes lasting for 60 to 100 years. These assets therefore needed to be managed well in order to provide communities with essential services.
Councils would now also need to disclose the value of the insurance cover they hold, any financial risk sharing arrangements, and any self-insurance schemes, he said.
"At the same time, we will remove other requirements that increase the costs and compliance burden on councils. This includes:
Streamlining annual plans and removing the need to re-consult on matters that have already been consulted on;
Introducing streamlined, focused consultation documents rather than basing public consultation on technical and overly detailed documents;
Providing greater flexibility about methods and frequency of consultation. 
"These changes are part of our programme of reform since 2010 to reduce red tape for local councils. The changes will also improve transparency and the quality of information available to local communities."
Local Government New Zealand president Lawrence Yule said there were  "positive aspects" to the proposals. 
"LGNZ agrees with improving transparency to the community and supports the flexibility about methods and frequency of community consultation.  Streamlining plans and reducing unnecessary costs for councils and ratepayers is an important aspect of change for local government."
But he cautioned on the 30-year infrastructure plan and resultant extra cost burden, as well as whether the mandatory requirements would have the desired effect.
"At present, most councils already have strategic asset management processes in place across drinking, storm, waste water and roading infrastructure.  It's unclear how adding a mandatory 30 year infrastructure strategy into long term plans will, on its own, lift the quality of asset management.  Instead it may incur an added cost burden and appears to be at odds with the streamlined approach.
"Additional disclosures on insurances and financial risk sharing arrangements are, again, another additional requirement which will cost councils and their communities.
"Instead, LGNZ considers it will be more effective to continue dialogue with the Government on infrastructure development strategy across the country, including national plans to develop housing, roading and local economies," Yule said.