'Warrant of fitness' rental housing tests aiming to tackle 'cold and damp' housing coming to five NZ cities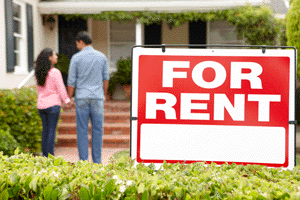 Warrant of fitness (WOF) tests will take place on rental properties in five cities early next year as councils and the Accident Compensation Corporation (ACC) look to tackle New Zealand's "cold and damp" older housing stock.
Home assessments will be done on 25 rental properties in each of Auckland, Tauranga, Wellington, Christchurch and Dunedin against 31 measures (see the full list of these below). The tests will take place in January and February with the results published in March.
In a statement Auckland Mayor Len Brown says it's widely known that much of New Zealand's older housing stock is cold and damp and falls below the building standards of many other OECD countries.
"We are working with the government, not-for-profit and private sectors to tackle Auckland's housing affordability and availability challenges, so it is only fitting we take a joint approach to improving housing quality, especially for the more vulnerable members of our community," says Brown.
"The dampness of many of our older homes is well documented as contributing to respiratory and allergic disorders such as asthma and rheumatic fever."
Auckland Council says the field tests are an important step towards standardising methodologies and checklists between local government bodies to ensure the credibility of the WOF scheme. The testing involves the Auckland, Tauranga, Wellington, Christchurch and Dunedin councils, the ACC, New Zealand Green Building Council, and the University of Otago, Wellington.
"ACC is supporting the warrant of fitness trial as part of our focus on reducing injuries in and around the home," says Megan Nagel, ACC's programme manager for home safety.
"Environmental factors such as poor lighting and maintenance, slippery surfaces and steps and stairs contribute to many home injuries. By helping to address factors such as these, a housing warrant of fitness will potentially support efforts to bring injury rates down," Nagel adds.
Leigh Featherstone, the homestar director at the New Zealand Green Building Council, says he hopes that at the end of the project there'll be a working tool to rate rental standards nationally.
"This will make sure rental housing isn't endangering the health of the families living in it. The long-term payoff will be better health, particularly of our kids and elderly," Featherstone says.
However Andrew King, executive officer of the NZ Property Investors' Federation, says a WOF system would be expensive to administer, meaning rents may increase. This, King says, could lead to higher levels of overcrowding as tenants move in with each other to cope with higher rents.
"A more targeted solution is to ensure that rental properties are insulated and well heated with energy efficient heaters," says King.
Here's the full list of assessment criteria
1. Is there a functional, safe stove-top and oven? (Yes/no)
2. Is there adequate space for food preparation and storage? (Yes/no)
3. Is there an adequate supply of hot and cold potable water? (Yes/no)
4. Is the hot-water at the tap 55°C (±5°C?) (Yes/no)
5. Is there a functional toilet, which does not have a cracked or broken seat, cistern or bowl? (Yes/no)
6. Is there a suitably located bath or shower in good working order? (Yes/no)
7. Are there secure or high level cupboards or shelves for storing hazardous or toxic substances out of children's reach? (Yes/no)
8. Is there a fixed form of safe and effective space heating? (Yes/no)
9. Do the bathroom, kitchen and all bedrooms have some form of ventilation to outside? (Yes/no)
10. Is the house reasonably free of visible mould, i.e. the total area of mould is less than an A4 sheet of paper? (Yes/no)
11. Are the power outlets and light switches safe and in good working order? (Yes/no)
12. Is there adequate indoor lighting? (Yes/no)
13. Does the house have adequate working smoke alarms? (Yes/no)
14. Have the windows got effective latches? (Yes/no)
15. Have high windows got security stays? (Yes/no)
16. Are there curtains or blinds in the bedrooms and living area? (Yes/no)
17. Do glass doors have safety visibility strips? (Yes/no)
18. Does the house have thermoplastic insulated cabling? (Yes/no)
19. Does the house have ceiling insulation to WOF standards? (Yes/no)
20. Does the house have underfloor insulation to WOF standards? (Yes/no)
21. Is the house weathertight with no evident leaks, or moisture stains on the walls or ceiling? (Yes/no)
22. Is a ground vapour barrier installed under the ground floor? (Yes/no)
23. Is the house in a reasonable state of repair? (Yes/no)
24. Is the storm and waste water drainage being adequately discharged? (Yes/no)
25. Is there any water ponding under the house? (Yes/no)
26. Is there adequate outdoor lighting near entrance ways? (Yes/no)
27. Does the house appear to be structurally sound? (Yes/no)
28. Are there handrails for all internal stairs and all outdoor steps that access the house, and do balconies/decks have balustrades to the current Building Code? (Yes/no)
29. Is there fire egress to the current Building Code? (Yes/no)
30. Is the address clearly labelled and identifiable? (Yes/no)
31. Are there securely locking doors? (Yes/no)
And here's some question and answers supplied by Auckland Council
When will the field tests start?

The tests will start in January and run through to the end of February. The results will be published in March.

What will the assessment cover?

The assessment uses 31 criteria, an associated checklist and a technical manual to guide assessors. See Attachment 1 for the criteria and checklist.

How long will it take?

The assessment should take only about an hour from when the assessor enters the front door to when they leave.

What does the assessment aim to achieve?

The assessment aims to identify whether the rental property meets basic housing quality standards that impact on the following areas: warmth (or ability to effectively heat), dryness, mould and dampness, injury risk, sanitation, basic state-of-repair and basic living needs.  These factors impact the health and safety of the occupants. 

Why is a WOF being considered in the first place? 

Housing is one of the key material determinants of health and well-being.  New Zealand housing is of a lower quality than most OECD countries and several national surveys and research studies have shown that private rental housing is in poorer condition than either social housing, or houses that are owner occupied.   Living in substandard housing is seriously damaging the health of New Zealanders with children from low-income families, Māori and Pacific peoples disproportionately affected.  Over 70% of all children who are in poverty live in rental accommodation (20% in Housing New Zealand housing and 50% in private rentals). 

The Children's Commission's Expert Working Group on Solutions to Child Poverty recommend the introduction of a Rental Housing Warrant of Fitness (WOF) as a means to addressing the health and safety of a large proportion of children living in poor quality private rental housing. 

In addition, each year, ACC receives around 600,000 claims for injuries that happen in or around the home.  It is estimated that around 30% of home injuries are caused by environmental factors such as poor maintenance, slippery surfaces, paths, steps and stairs as well as poor lighting. 

The overall aims of this partnership group for a WOF is to improve the health, quality of life and energy bills for those in rental accommodation.

What is the Government doing?

The NZ Government signalled it wants to develop a WOF for use initially on its 69,000 Housing NZ properties with a potential wider roll-out to other areas http://www.beehive.govt.nz/release/housing-wof-be-developed-and-trialled

How does this field test relate to the Government's project?

The parties in this agreement will share the assessment tool and the findings with the Government with a view to collaborate to create one WOF assessment tool that can be applied in the social and private rental markets.

Have other countries implemented a Warrant of Fitness?

Yes, in 2001 the United Kingdom established a 'Decent Homes' standard, which states that houses should be warm, weatherproof and have reasonably modern facilities.  Rather than assessing against a fixed standard, the HHSRS employs a risk assessment approach to enable risks from hazards to health and safety in dwellings to be minimised. The system applies to all dwellings, regardless of ownership.

What type of properties will be involved?      

There will be a mixture of private rental properties and Council social housing properties.

How will the homes be selected?

The individual councils involved in the field test will recruit landlords to volunteer to participate and the councils will also select a sample of their social housing portfolio for the field test. 

Who will conduct the assessments?

Each council involved in the project will be responsible for identifying service providers to conduct the assessment. This may be Council staff (i.e. environmental health officers or eco design advisors) or independent contractors with experience in home assessments. All of the assessors will undergo training with the checklist and technical manual prior to the assessments beginning.

Will the homes be getting an actual "warrant of fitness" rating?

No, this project is just to test the draft assessment tool to see how practical and usable it is. The homes will not receive an actual WOF rating.

Landlords will be presented with the assessment findings to help them understand how their properties performed in the assessment. Landlords will also be provided with information such as insulation schemes, curtain banks and other informative material.

What are you predicting for pass/fail rates?

We are predicting a relatively high fail rate. New Zealand's housing stock has well-documented quality problems (i.e. lack of insulation, dampness and inadequate heating) and there are some fundamental things that are missing in many homes to keep them warm, dry, healthy and safe.

What other objectives do you have?

We want to gather feedback from participating landlords on effective and transparent ways of engaging with the rental housing sector. We want to understand landlords' experiences to having their house inspected, their feedback on the field test and their post-inspection intentions.

We want to understand what type of tenant-education material will be effective and useful to be delivered in conjunction with a housing WOF assessment to help address issues related to occupant behaviour (e.g. venting the home properly and the use of un-flued gas heaters causing moisture problems and health issues).

We want to understand tenants' experiences towards having their homes inspected and their understanding of the benefits, or otherwise, of a WOF.

We want to share the results of the field test with the Government and collaborate with a view to producing one effective WOF tool for all of New Zealand.